DJs showcase their skills in Samoa
By Talaia Mika

•
08 September 2019, 11:00AM
A group of overseas and locally-based Samoan DJs playing Apia on Saturday night were proud for the chance to display their skills in front of a home crowd, even though their music has always had an island flavour wherever it's played. 
The 'Allstar DJ Night' comprising local and overseas DJs was held at R.S.A.Nightclub on Saturday, paying tribute to modern Samoan musical culture as part of the Teuila Festival.
Performers include DJ Tikelz, DJ Retep, DJ Vino, and four local DJs, DJ Magic, DJ Cali, DJ YG and DJ Kayoz.
The only singers in the group are an Australian-based Samoan couple who were proud and excited to be in their homeland again. 
Mr and Mrs. Vaimoso have been singing together for three years and Mr. Vaimoso who had his first performance in Samoa on Thursday at Tanoa Tusitala Hotel.
"Singing overseas in foreign countries and in my homeland Samoa is very different as we get all the inspirations from our families and villages and our culture," he said.
Mrs. Vaimoso, on the other hand, is having her second performance in Samoa. She is forever proud to call herself Samoan as everything in her singing career is instilling the Fa'asamoa.
The only non-Samoan DJ in the group, DJ Tikelz from Sydney Australia, said this trip is his way of giving back to the Samoan communities who have supported his work in Australia.
"The majority of my fans are Samoan and it's so inspiration of how the Samoan communities have helped me with my career so coming back to Samoa is to basically thank them for their love and support," he said.
Both night shows will be hosted by proud Samoan MC from New Zealand, MC Tyy who is proud to be back and part of the shows.
"It's my second time, and I was here four years ago and it's a good opportunity to MC in Samoa so it's ging to be interesting and I cannot wait," he said.
DJ Vino from New Zealand as well who has always been passionate for music and in 2011, he started his DJ career in New Zealand and started providing for his family.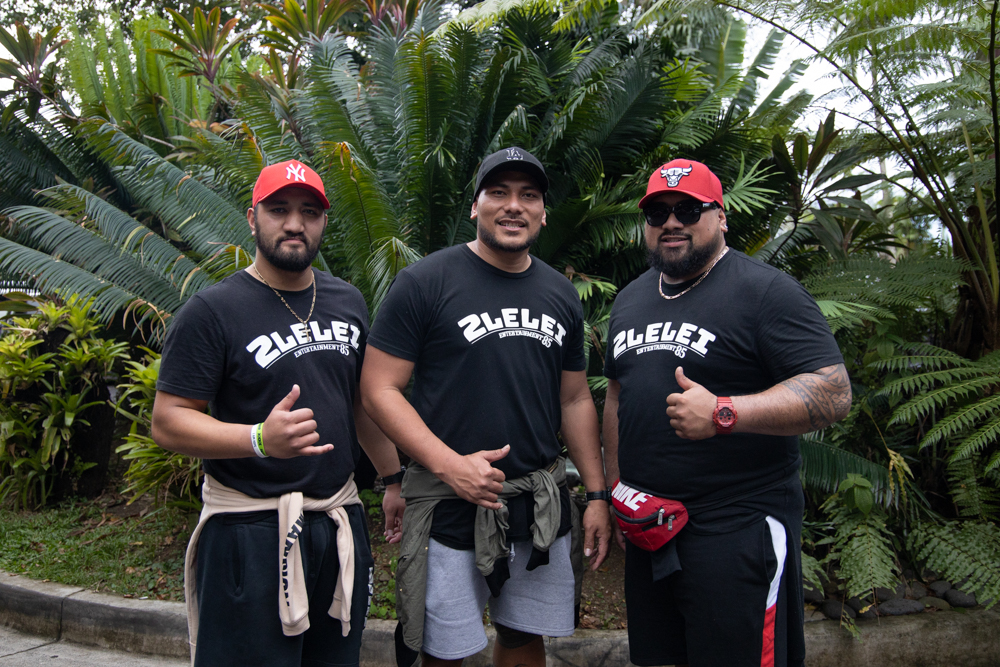 He was born and raised in Samoa and coming back is a chance to remember the old days.
"Samoa prepare yourself, we're going to bring the fire, we're going to bring the heat, we're going to get lit, MC Tyy and DJ Vino in the House,2Lelei represent, never love me let's go," MC Tyy said.
DJ Retep from Melbourne who has been a DJ for 14 years is excited for their journey as he said coming to Samoa was a dream come true.
"It's the best feeling coming back to perform in front of your own people and we're so grateful to be here and do what we love," he said.
DJ Lamonnz from Auckland New Zealand alongside his fellow DJs and artists is also witnessing their one of life changing moments in Samoa.
"The main purpose of this whole show is to give back to our people and we've been planning it for a long time and now is the right time and we're just blessed to be here," he said.
The team also wishes to extend their gratitude to their sponsors, Anele from Taula, Julianas Car Rental, R.S.A. Nightclub and its' employee Alexandra who's been a big help and Tanoa Tusitala Hotel.
By Talaia Mika

•
08 September 2019, 11:00AM