Miss Samoa contestants visit Mapuifagalele
The elders at Mapuifagalele were treated to a special visit by the nine contestants vying for this year's Miss Samoa Pageant.
According to a representative of the pageant's organising committee, Si'a Auimatagi Aloiafi Si'a Faamausili, their organization together with each contestant pitched in for a donation of $3,000 towards Mapuifagalele.
Contestants had the chance to entertain the elders by performing the Samoan traditional dance after their introductions.
The visit to the shelter had special meaning to one of the contestants, Miss Lavashe Couture, Grace Tevaga-Foai who became very emotional.
She shed tears while telling the elders that meeting them reminded her of her grandparents who mean the world to her.
Sister Elena of the Little Sisters of the Poor who are looking after the elders conveyed their heartfelt appreciation towards the donations they received but also for the contestants having the time out of their busy schedule to visit their shelter.
Later in day, the Miss Samoa competitors had the chance to visit the Samoa Tourism Culture Village in Apia.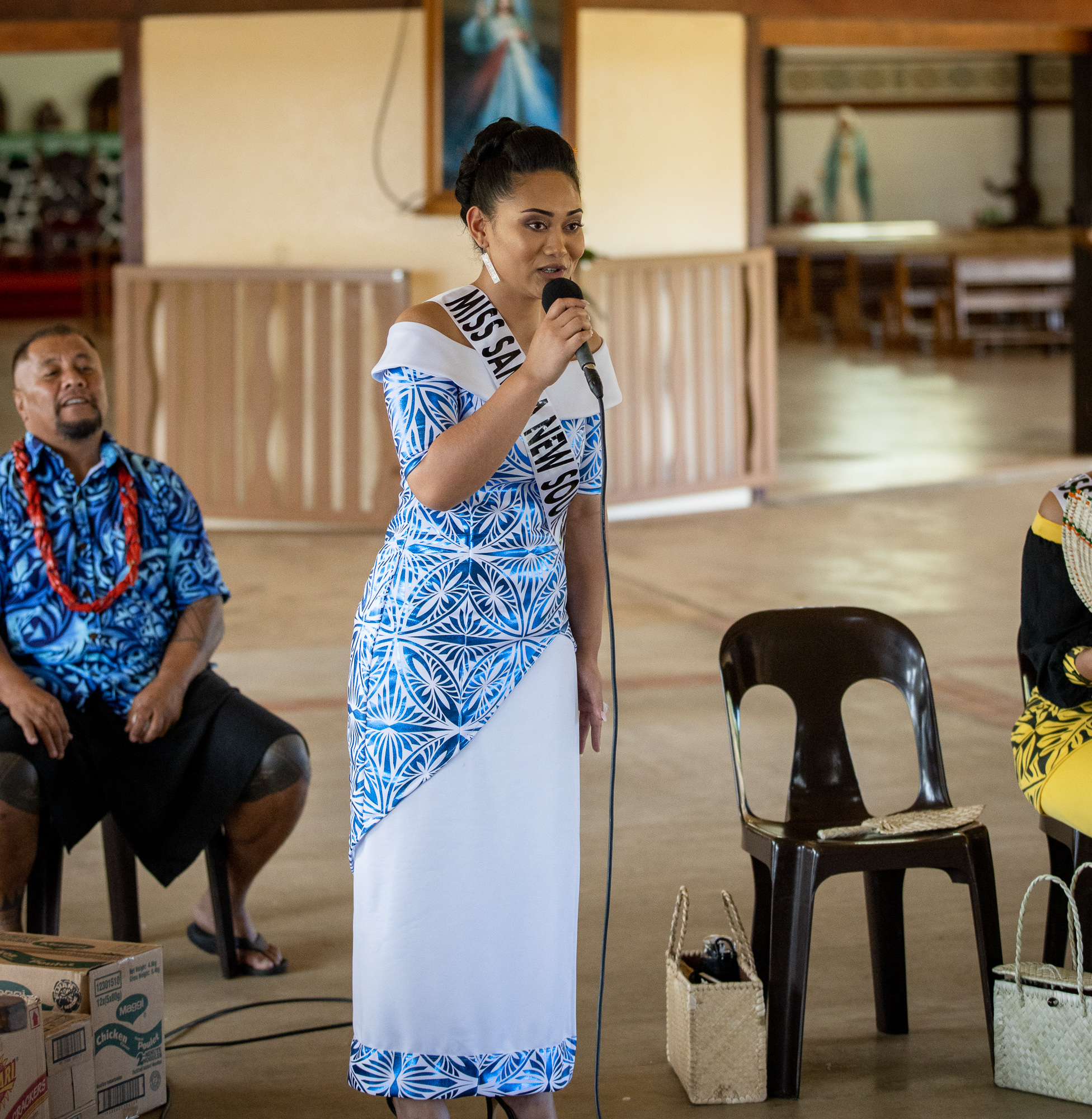 The theme for this year's annual event is "Talofa Samoa".
Contestants will be competing in categories such as the pre-pageant interview, sarong, talent, traditionally inspired wear, puletasi, and stage interview. 
 The contestants in this year's pageant include: Miss Samoa New Zealand, Fonoifafo McFarland-Seumanu; Miss House of Gold, Tofaga Filifili; Miss Samoa Victoria Incorporated,Tiafau Zahriya Leaoasamoa; Miss Samoa New South Wales, Fetui Tuetue; Miss Arilei Couture, Susan Pale; Miss Samoa Los Angeles, Trinity Robertson-Asuega; Miss Lavashe Couture, Grace Tevaga-Foai; Miss Samoa Melbourne Australia, Latisha Ioane; Miss Samoa Australia, Shecki'nah Hadfield.
The pageant will be held at the Gym 1, Tuanaimato on the 7th of September. The pageant is organised by Manaia Events Incorporated.