Honey Julia Solofa crowned the Queen of Thrones
The Enchanted Queen of the North, Honey Julia Solofa, has taken home the crown for the 2019 National Fa'afafine Pageant or the Queen of Thrones.
The newly crowned winner won best interview, swimwear, evening gown, photogenic, elite queen wear, and Miss Internet.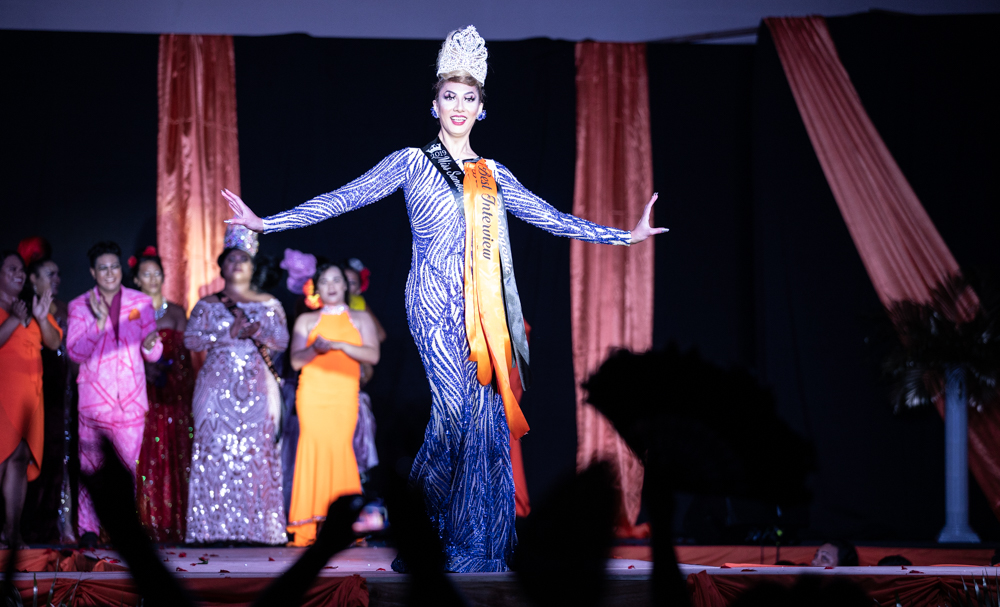 Miss Malingling, Queen of the Amazon won the Best Talent and Miss Personality categories.
Miss Celine Hunter, Queen of Dragons was first-runner up while Miss Sandora Barak Obama, Lion Queen was second-runner up and won the speech competition.
This year's event was held at Gym 1, Tuanaimato which was filled with hundreds of people eager to support their favourite contestants.
The other contestants in this year's pageant include: Miss Berta Ali'ipule, Queen of Flowers; Miss Tanu Okesene, Ice Queen; and Miss Petra Davis, Queen of the Ocean.
The theme of the 2019 pageant was "ending violence, stigma and discrimination" and focused on raising awareness on violence against women and girls, stigma targeting marginalised and vulnerable communities (including people living with HIV/AIDS), and discrimination due to a person's gender, sexual orientation, disability or socio-economic standing within the community.
S.F.A. stakeholders and partners include: Samoa Family Health Association, Samoa Victim Support Group, Samoa National Council of Women, Samoa Red Cross, Nuanua ole Alofa, Samoa AIDS Foundation, Young Women Christian Association (YWCA), Samoa Alliance of Media Practitioners for Development, Samoa National Human Rights Institute, Ministry of Women Community & Social Development, United Nations Development Programme Global Fund, United Nations Population Fund (U.N.F.P.A.). 
The full coverage on the 2019 National Fa'afafine Pageant will done in the Monday, September 2 edition of the Samoa Observer.