Farewell to beautiful Samoa
Wilson Stratton an 18-year-old photographic intern at the Samoa Observer and a graduate of Coral Reef Academy came here from Houston, Texas 18 months ago and found new serenity in more ways than one as reveals in a personal farewell essay to "beautiful Samoa". 
I have been living here in Samoa for almost a-year-and-a-half. My experience been nothing short of life changing.
Before coming to Samoa I could not see my life going in a very positive direction. I had very little motivation in most aspects of my life and I had basically ruined a lot of my family relationships. I was lost in sadness and grief as well as an overwhelming storm of confusion in regards to who I was in this world and what my purpose was. 
I had been all over the U.S.A. but I was not finding much direction. I was always reverting back to selfish ways of getting people's attention: I always wanted to have confidence but I was not willing to put in the work to gain it.
About a week before I arrived, I was on the phone with my Dad when he asked me if I wanted to go to a school on an island in the South Pacific. Having lived in Utah for the previous two years , I'd heard of Samoa. I knew a good amount of Polynesians that were very proud of the countries they had been raised in. 
A lot of these people were very inspiring to me. For some reason, I saw the movie Forever Strong and fell in love with the Maori Haka. I didn't know then that the Maori Haka was not a part of the Samoan Culture. (I found out soon enough).
I was up for something new so I decided to give it a shot. When I arrived at the old airport I was definitely surprised. I never could have guessed how the next month would be spent. 
For my first month on island I lived with a family in Lefaga. They were the most kind and welcoming people I had ever met. I never thought I could feel so comfortable in such a new environment. Back home, if I stayed over with a friend or I was put into a new atmosphere I was fairly shy, but from the minute I arrived at their home they made me feel so comfortable.   
That month I learned a great deal about the Samoan culture and lifestyle. One thing I remember to be particularly intriguing was the importance of family that they constantly reminded me about.
I come from a very large family but Samoans take it to the next level. To this day I am amazed at the strength of the value of family. I also really appreciate the idea that no matter how successful people are here they always give their family most of the credit.  
Family is just one of many things that I really enjoy about the island. Another is the natural beauty and pure serenity that you find on the island. I was never a very spiritual person back home. But being in such a beautiful place it's nearly impossible to not believe in a greater being. I have truly never felt more peaceful in my entire life than when I have reached the top of Mt. Vaea and I look down on the city and the jaw-dropping landscape that surrounds it. 
When I first arrived in Samoa I weighed about 86 kilograms. I didn't really have any plans to lose weight, so I guess I started losing weight naturally. I started exercising on a regular basis about three months into my stay. I actually joined the basketball team and remained on the team until we finished the tournament. As we were practising for the basketball tournaments I was simultaneously preparing for an 104 kilometre relay race across the island. All of these activities really helped me get out of any negative mindsets that I was possibly in. I have continued exercising and I now weigh about 68 kilograms.
About six months ago I was visiting a waterfall with some of my friends, when one of them asked me to take their picture at the top. I was completely fine with it because I knew how to work a camera, but I didn't think I would take that good  a picture. When he came down to see the shot he was amazed. He told me I should be a photographer and that I had a true talent. I don't even think I have told him this but that comment is what has driven me. Ever since that day I have been motivated to be a photographer, and I have honestly loved every second of the experiences that have come with that motivation.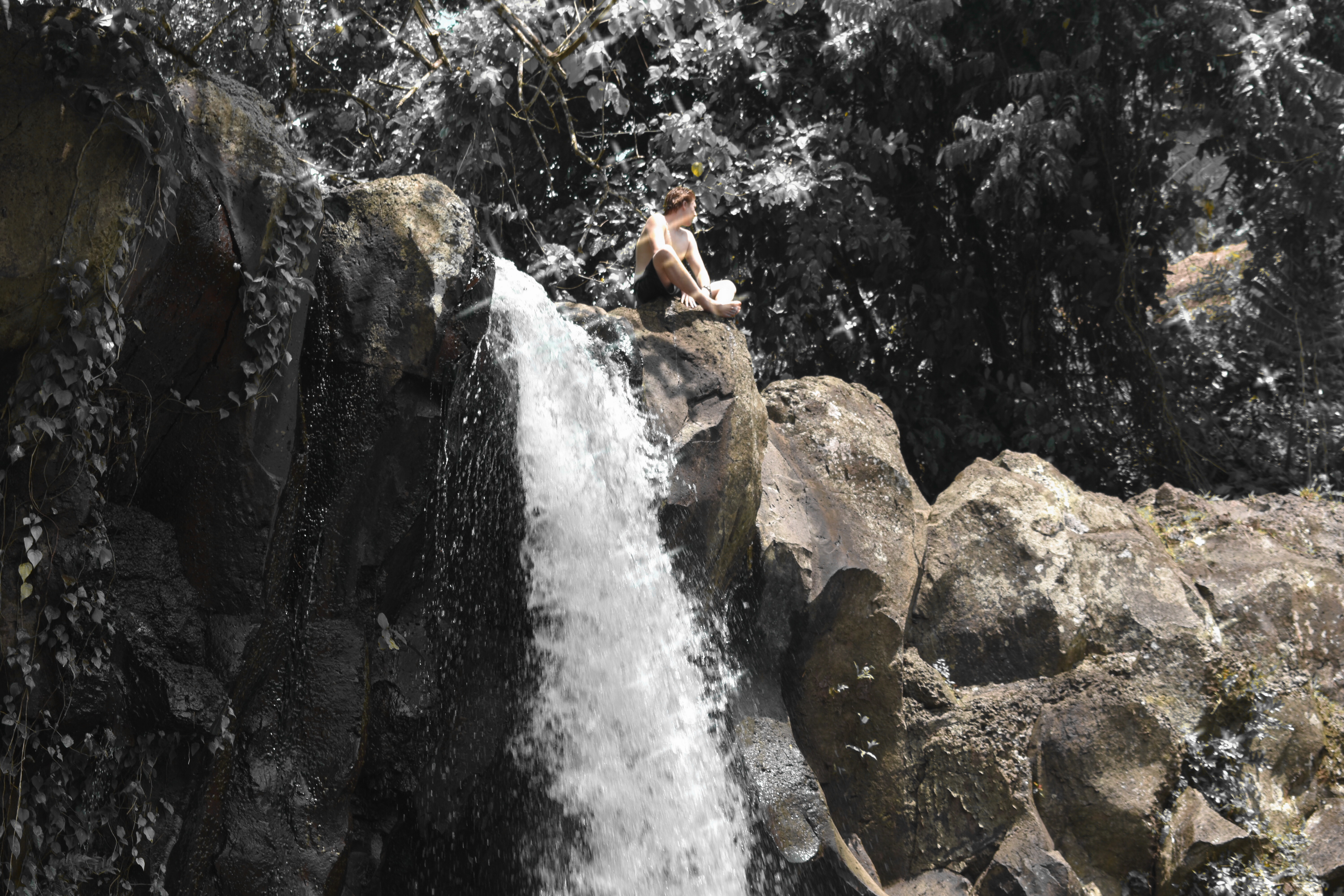 I cannot thank the Samoa Observer enough for welcoming me into their community. Even the past few weeks here have been extremely gratifying. Three weeks ago I was dreaming of having just one of my pictures in the paper. Since then I have had three front page pictures. I have had a few jobs before, but this has definitely been my favourite.
I couldn't have asked for a more positive experience in living on the island. I will never forget the last year and a half. It has truly changed my outlook on life itself. I would like to personally thank Chris Wasson for helping me find my true passion and for teaching me everything I know about photography. Also John Chapman who has been a huge support for me in this incredibly important part of my life.
I would like to thank everyone at Coral Reef for their patience and care they have shown in helping me find myself. I would also like to thank Samoa Observer for trusting me and welcoming me into their community. 
I would not be here today if it were not for the unconditional love shown by my family and the spirit of my late mother who is looking down on me guiding me through this journey. I have truly learned so much about myself thanks to the wonderful environment of beautiful Samoa.