Samoan archers overcome Tahiti to win bronze
Naifoua Vise Timai of Gataivai, Savai'i and Matthew Levi Tauiliili of Lotoso'a Saleimoa have won bronze against Tahiti in the mixed team compound category in the XVI Pacific Games archery competition.  
Prime Minister Tuilaepa Dr. Sa'ilele Malielegaoi voluntarily withdrew from playing in the bronze medal playoff, in order to give Samoa's top compound division archer Matthew Tauiliili the chance to compete in that category.
The duo went head to head with Tahiti and ended the first round with close points, and then made a gap between themselves and their Tahitian rivals as the shooting progressed. The match ended with total points of 138-128.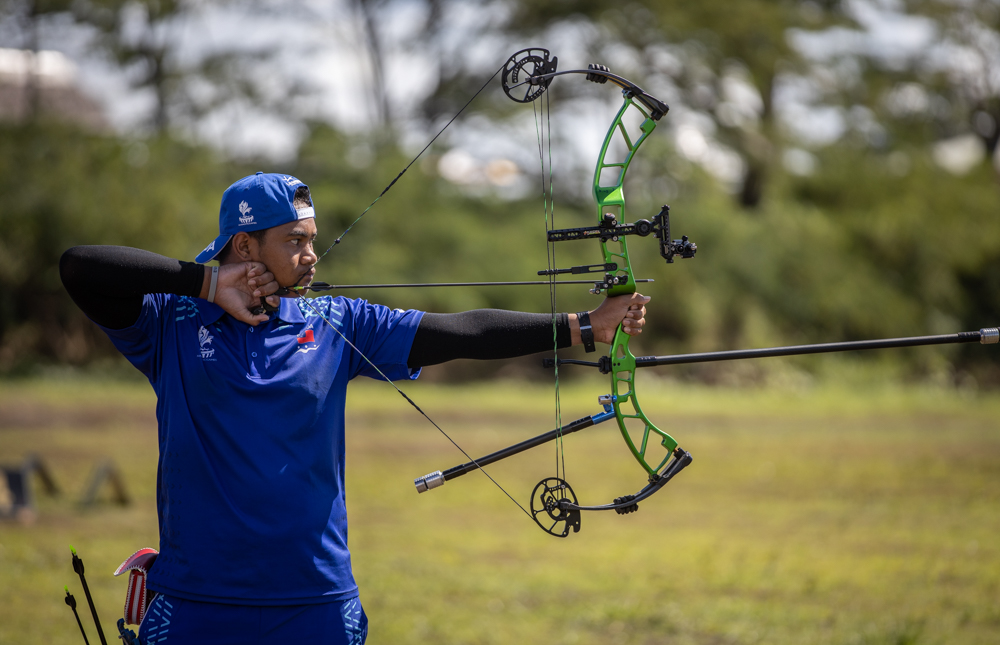 Timai and Tauiliili thanked God before giving credit to their families who came out to support them throughout the competition.
"We thank all our families for your support; it was your prayers that enabled us to complete this successfully, especially my grandpa in Savai'i who was unable to make it; my love goes out to him," said 19-year-old Timai.
Seventeen-year-old Tauiliili believes archery is his future which is why he thanked the Prime Minister, for his chance to compete in the mixed team.
"I'm so glad he saw that I was good at archery and decided to choose me to be his replacement, in the hopes to get a medal for Samoa, and for this I thank him," he said.
Fiji won gold while New Caledonia took silver for the mixed team in the compound division.
Timai also won bronze in individual female compound against Tonga, making it her third medal in the archery competition.