Kiwi lifter Andrews-Nahu keen to back up Junior World Champs gold medal

By Thomas Airey

•
07 July 2019, 5:45PM
New Zealand weightlifter, Kanah Andrews-Nahu, is in Samoa for the four-in-one International Weightlifting Championships, only a month after winning gold in the 76 kg snatch and bronze overall at the Junior World Championships in Fiji.
"It's still very hard for me to describe how that felt," said the 18-year-old who is of Samoan and Fijian heritage.
"I know that I'm definitely strong enough to be getting gold medals at world-class events."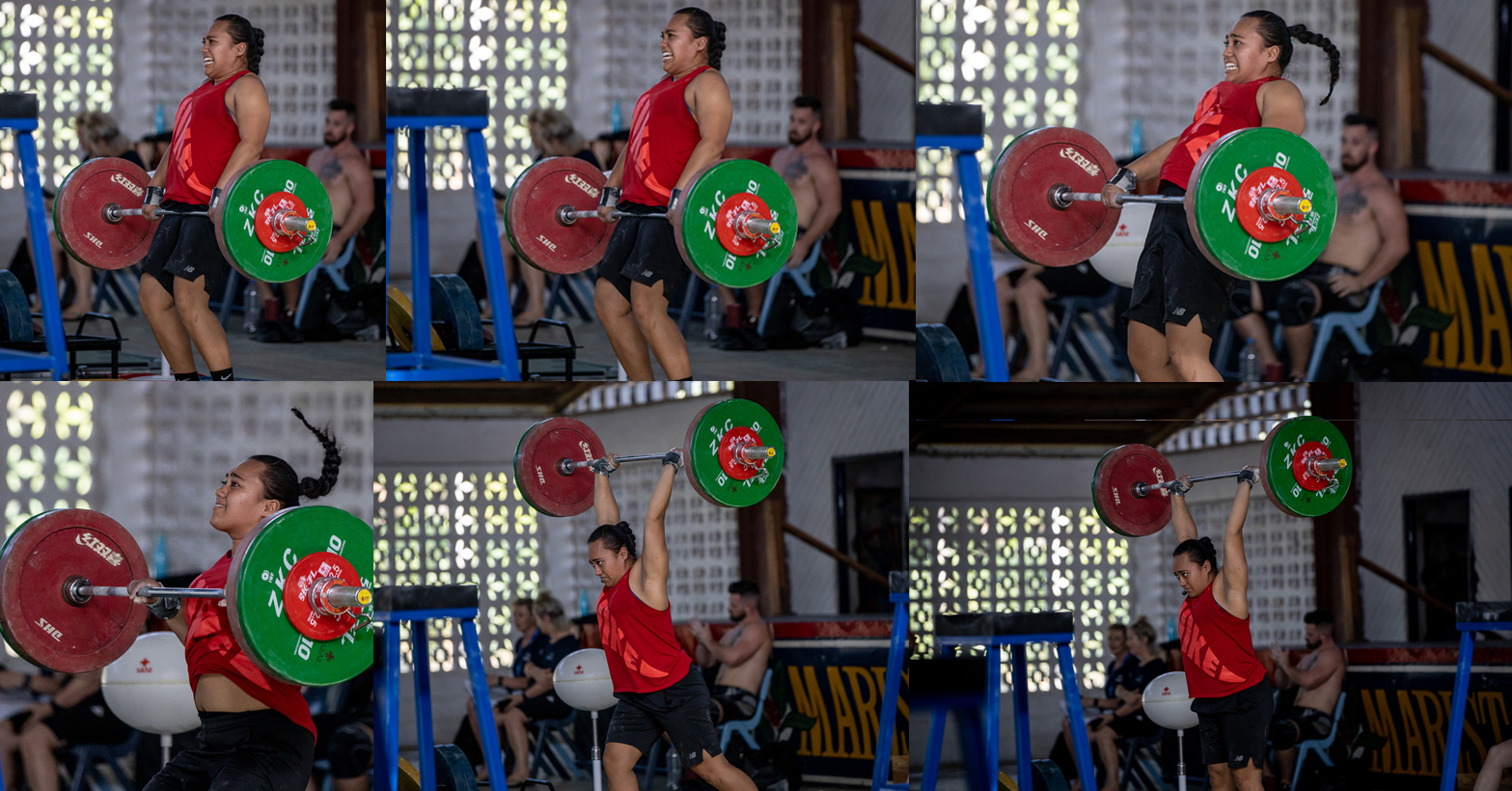 But Andrews-Nahu said it was absolutely a wow moment regardless.
"The magnitude of it, I still can't get over it."
She wants to put in a repeat performance on Thursday afternoon at Gym 1, Tuana'imato.
"That'd put me in a really good position [in Olympic qualifying]."
Andrews-Nahu said she enjoys bonding with her teammates when away at competitions.
"I really like spending time with everyone because we're all from different parts of the country, and yes we're in the same sport but we don't always see each other."
She splits her time between weightlifting and studying health science at the Auckland University of Technology.
"I haven't really chosen if I wanna be a nurse, if I wanna be a physio.
"Heading more towards physio but I still need to figure out my path."
Andrews-Nahu's coach is former international weightlifter Richie Patterson, and they train together around 10 times per week.
He said she is doing exceptionally well, and the hard work came off at the Junior Worlds.
"I knew that we could win a gold in the snatch, based on the research I'd done on the competitors.
"And it just played out perfectly."
Patterson said it was brilliant having a weightlifting event of significance in the Pacific region again as well.
He said the tight turnaround from the Junior Worlds to the International Weightlifting Championships might make it hard to compete here in Samoa.
"We'll come into the comp and just try and secure a solid total because it's an Olympic qualifier.
"But at the same time, she's a showoff, and the venue here is amazing so no doubt she's gonna respond to it.
"And if she is responding then we'll let her go heavy."
Patterson said having Samoan lifter Loto Pereira in the same category as Andrews-Nahu will hopefully pack out the crowd at Gym 1.
"Obviously Kanah's got some Samoan heritage as well, so hopefully some of the extended family might come along and get to watch."
Patterson himself competed in Samoa in 2007 and 2012.
"It's awesome to come to probably one of the best purpose-built facilities for weightlifting in the world.
"Especially when it's full, an atmosphere that you can't match."
He's excited to see that again, and knows the Kiwi athletes will be lit up by it.
"When you come out and you've got a full crowd, a very vocal crowd, your heart rate certainly jumps very quickly.
"Weightlifting is about consistency, so you've gotta try and find the same routine, the same approach, the breathing pattern and the mindset."
He said getting too hyped can throw that off.
"I just tell them just to take that extra bit of time behind the platform, and don't step forward until you feel like ok, I'm back in my calm routine again."

By Thomas Airey

•
07 July 2019, 5:45PM