Independence Day car show brings the horsepower to Faleata Racecourse
By Sapeer Mayron

•
03 June 2019, 10:30PM
This year's Independence Day Car Show at the Faleata Racecourse enjoyed clear skies and a full house as over 71 cars and their owners showed up to participate.
There were 36 competitors across the ten categories for the day, and 35 participants who came along to display their V8s, trucks and otherwise modified cars. Winners were awarded $1000 for their efforts.
With just one competitor, the Tug of War competition had to be canned. The winner of Best Bus went to the sole entry: Johan and Lucky Andersen of Ai Ai Ava, who entered their Moamoa bus emblazoned with rapper Eminem on the back.
Winner of Best Classic Car went to Sunny Ah Kuoi and his 1969 Ford Mustang. Brothers Mailei Eneliko Pau and Sefo Pau won Best Muscle and Best Pomu competitions with their Chevrolet Camaro and Suzuki Samura, and Best Sound went to MS Rentals in Mulifanua.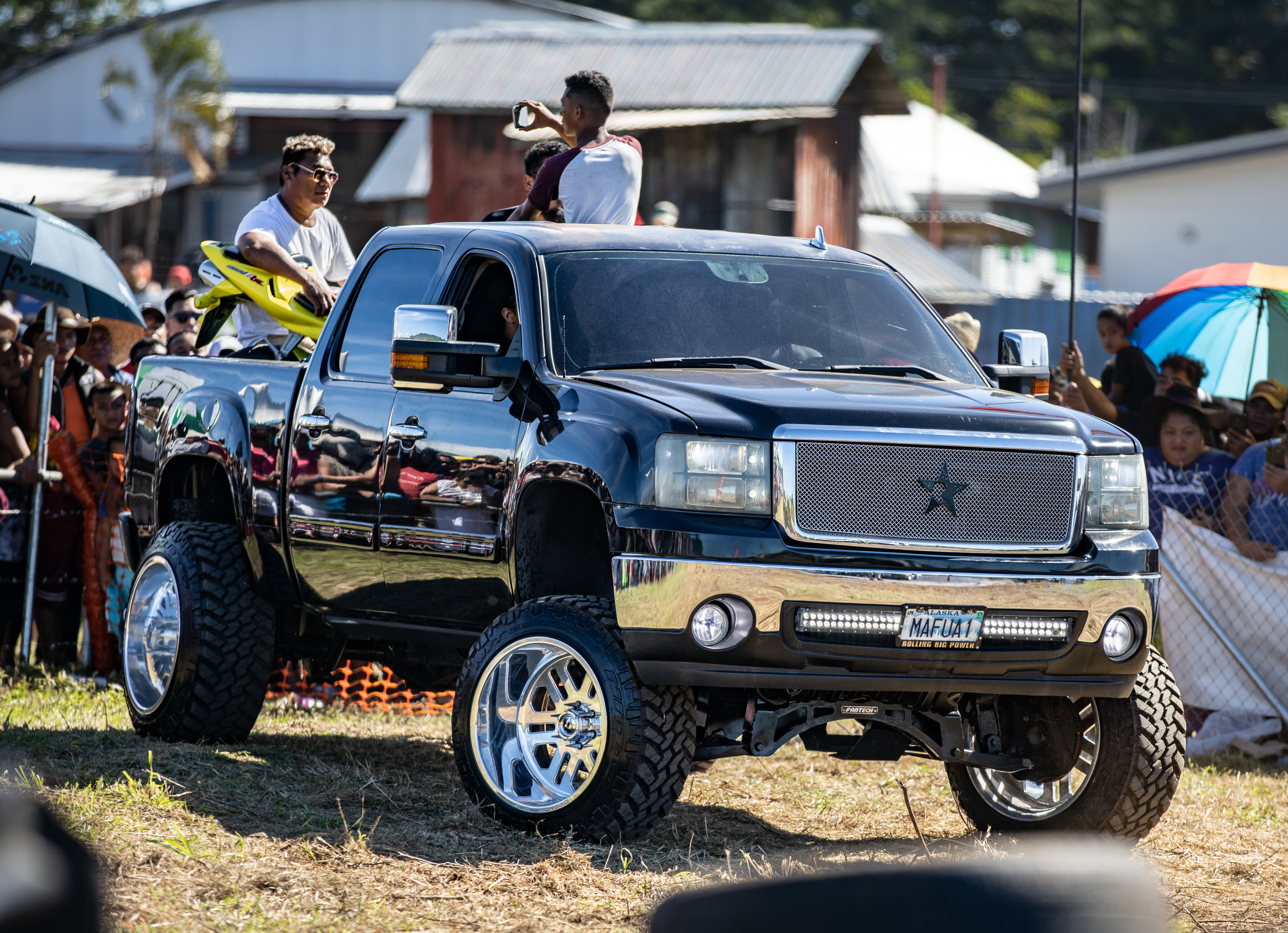 The Best Paint award went to Anton Copgoff for his Chevy Malibu, and the Best Japanese Import was won by an Altezza. 
The hotly anticipated Best Burnout was won by V8 Samoa's Scott Levi, who also took out Best Four Wheel Drive.
Samoa V8 Car Club President Lemanu Gecko Keil said he is happy with how this year's Car Show has gone, with attendance far exceeding last year.
"Last year we had 3000 plus, but now we're looking at 4500? It's packed," Lemanu said.
It was almost too packed, with cars struggling to move through the crowd to get to their display spots or burnout competitions. 
The Faleata Racecourse is not an ideal environment for the Car Show, as its narrow outer strip left little room for spectators to watch events. Eventually Lemanu hopes to buy land and build a more suitable racetrack, burnout pad and seating for the show.
"We are hoping the Government can give us land, that would be very nice, so we can build something," he said.
Money from entry will go towards buying land with a proper track, and once that is done Lemalu wants to fundraise for other causes like the Mapuifagalele Home for the Elderly.
Eight car clubs signed up to take part, which Lemalu is happy to see. He talked to them directly about safety and the theme of the day: Slow Down, Speed Kills."
By Sapeer Mayron

•
03 June 2019, 10:30PM