Lepa and Lotofaga Get Into Rugby with primary school festival
The first ever Get Into Rugby (GiR) festival for Lepa and Lotofaga, held at the Lepa Rugby Field today, was widely embraced by the people of the community.
Five primary schools (Aufaga, Lepa, Lotofaga, Matatufu and Saleapaga) took part in three divisions of rugby competition; mixed under-12s tag, girls under-14s tag and boys under-14 sevens.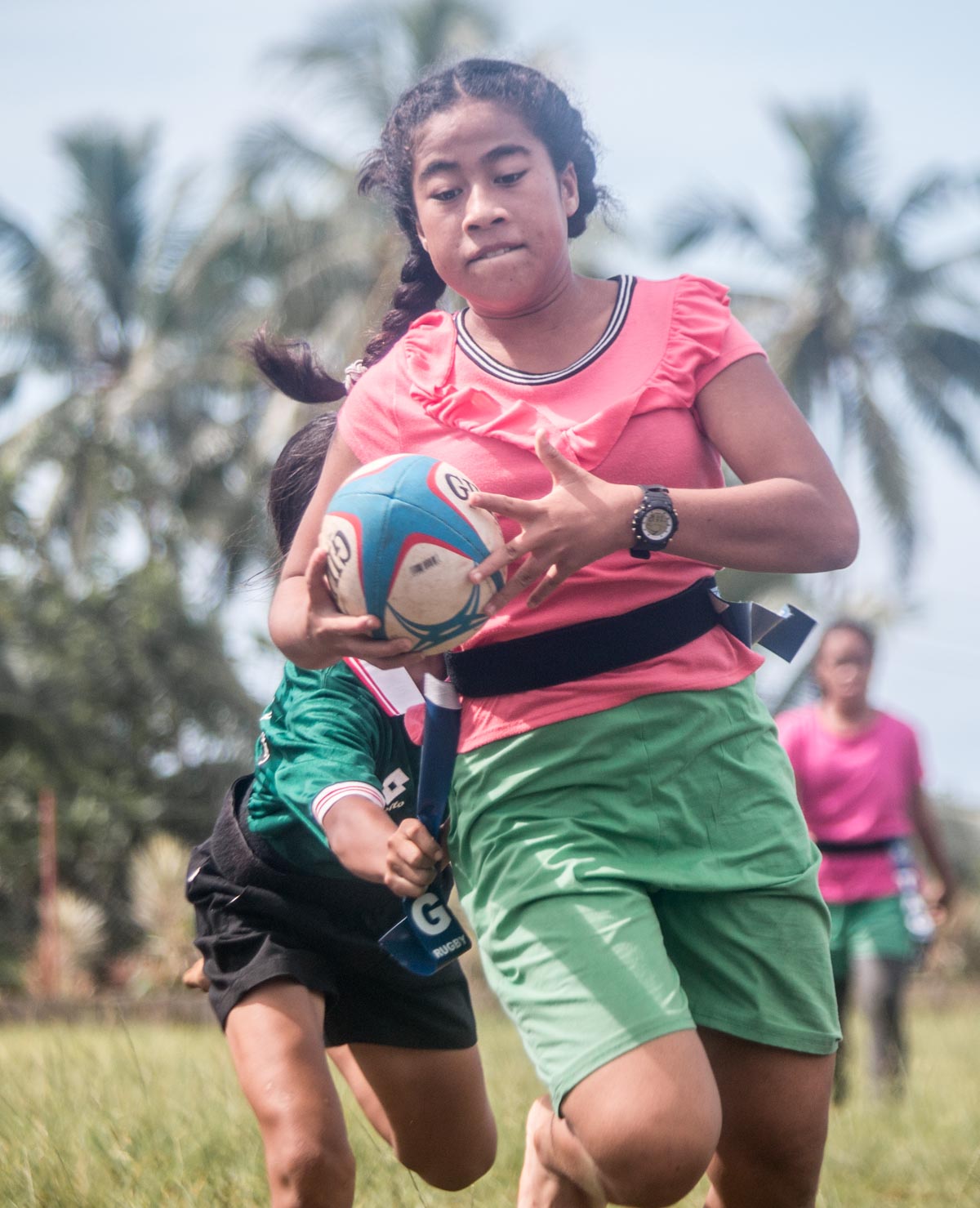 Lepa Primary School principal Fa'agaloga Taliau thanked the Samoa Rugby Union for putting on the event through their Get Into Rugby programme.
"This is a very important day and tournament for all of us.
"It's the first time we've had this tournament, and the first time tag rugby has been introduced here.
"We are very happy, the children the parents and all our district, everyone has come along to cheer their children."
He said it was good to see the tournament so well attended by the community.
"We see all people - parents, committees, principals, teachers, support this tournament.
"It's good for us and the future of our children."
He said future Manu players from the area could have gotten their first ever taste of competitive rugby today.
Get Into Rugby coordinator for the Samoa Rugby Union Filoi Eneliko said the main focus of the programme is to increase the number of participants in rugby country-wide.
She said it was important to have a tournament in the area for the first time.
"It's very important for us because Get Into Rugby is for everyone, and it's for the whole of Samoa."
GiR brought referees for the tournament, and put on coaching clinics for the schools earlier in the month.
"We introduce the basic skills of rugby to the kids," said Eneliko.
But she said the main thing was getting across the core values of the game.
"From some of the principals, they're really happy that we introduced something that boys and girls can play together."
Eneliko said the turnout was amazing, with all the supporters coming along.
"I think they're not having school today, they're all coming here to support their teams."