Hosts win mixed Marist Touch
Marist Family won the mixed division of the Vailima Marist Touch Tournament at ACP Stadium in Lotopa today.
The hosts defeated No Idea in a sudden-death drop off in the final, after finishing 3rd in the round robin to make the semifinals.
Marist struck first in the final, but No Idea scored two points back to lead 2-1 at halftime.
With just a few minutes left and the score 3-2 to No Idea, it looked like No Idea had grabbed the decisive touchdown when Samoa national representative Beth Timoteo scored, catching and diving in one motion to make it 4-2.
But Marist replied instantly, and scored again as time expired to send the game to a drop-off.
Under drop-off rules, a player from each team has to leave the field every two minutes, with whichever team scores first getting the win.
No Idea looked more likely to score as the teams dropped down to three per side.
But it was Marist who got the win with a breakaway try to Henry Wulf from beyond halfway.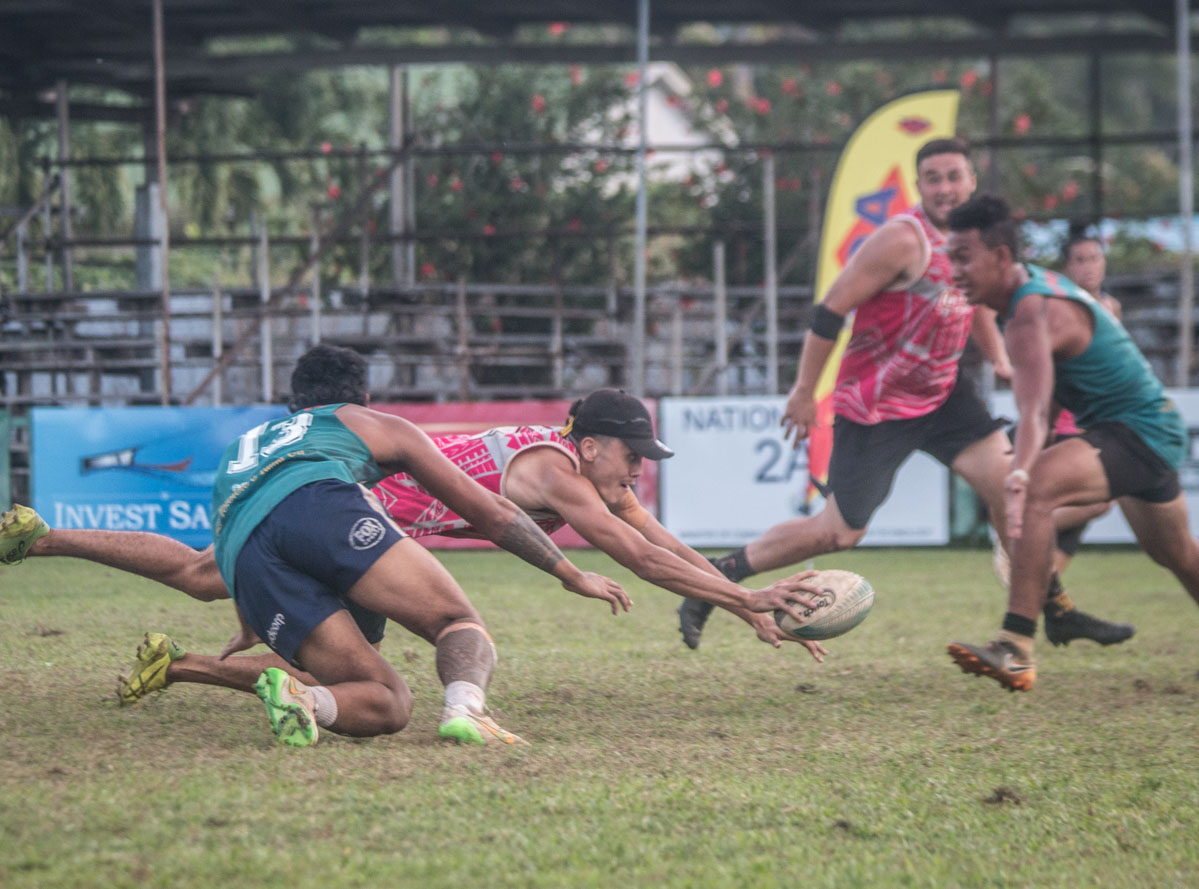 Marist Family captain Klaus Stunzner said it was an unreal feeling to win the tournament.
"Most of our boys in the mixed team, we've been in the committee, like preparation and all that.
"So we got pretty much no sleep trying to prep for our tournament in the last two weeks."
He said they've only been able to train once a week, and often with players missing.
Stunzner said it was a good team effort from everyone to get the win.
Marist's Olivia Khasanova was named Most Valuable women's player for the tournament, with No Idea's Rapi Vaai picking up the men's award.
No Idea finished top of the round robin earlier in the day after going undefeated.
They were joined in the semifinals by second to fourth place finishers Bladerunners, Marist Family and Meitaki.
Meitaki defeated Bladerunners in the 3rd place playoff, and Konnexions, Glee and Stay Aloof finished 5th, 6th and 7th.