Teak: Grow your own money tree
On 9 July 2008, Mr. Aaron Kama, a Lecturer at the U.S.P. Alafua Campus presented to the interested public a very stimulating topic titled: Growing money on trees.
The tree Mr. Kama referred to is a hardwood tree called teak. And that is the hardwood tree this article is all about. Do we grow this kind of trees in Samoa? You bet your Tala we do. 
The question begging here is: Why do the Samoans do not grow (more) this hardwood tree? 
Some might say we do, but where, how many? And how much money are you getting out of them As far back as I can remember (1971) a foot of that hardwood timber teak was sold for USD35.00
Now the facts. My inquires about that tree at the M.A.F. Forestry Division came to nothing.
In a country like Samoa, hungry for hard currency, growing hardwood trees, such as teak, would be, however in a long run a fitting answer to a dream exporting economy.
About TEAK
Teak (Tectona  grandis, Linn.f.) is one of the tropical hardwood birches, included in the family Verbenaceae. It is one of the most valuable timber in the world.
These trees can grow up to 4.5 m in height when they are in the highest maturity of about 60 to 80 years.
Total net area of teak was estimated at 2.25 million hectares in 1995(Panley,1997).However, 90% of the plantation is in the Asian region (South East  Asia), especially in India, Myanmar, Thailand and Indonesia where abundant seed can be obtained for large scale planting.
Teak produces between 12 to 26 cubic meters in volume of wood per year. The price of teak has been going up steadily for many years, at a rate consistently over 6% per year. Lumber pricing (1998) 6 ft or longer was USD 12.5 per board feet. and USD9.75 per square ft. The Connolly's Plat in India has the biggest living tree log of 116 years and is preserved in a museum in Kerala, India. It is 47.5m tall and a girth of 642 cm
ABOUT TEAK WOOD
Teak has been grown for more than 100 years. It is considered a very valuable wood because of its ability to withstand weather. It even prevent any metal using in it from rusting. Teak is very stable, which means it does not warp when subjected to varieties of humidity and  temperature.
Teak is usually planted when the seedling or clones  are 4 to 6 weeks old. At this time 96 trees fit in 1 meter flat. 
Teak grows amazingly fast, particular for a hardwood. In the tropic  the teak seedling can grow half an inch per day. Teak rapidly puts on height  as well as diameter. After the tree starts gaining  height,you must prune the lower leaves. The most valuable tress are those that grow straight and tall with no limbs in the trunk area.  By pruning away all except the top 1/3 of the leaves you create superior wood.
Because teak grows so fast the plantation needs a lot of attention for the first three years.
TEAK USES
The tree is broadly used for making furniture, houses and as a main material of deck of ships and cruiser because it can fight against the weather than other wood.
The blood red juice that is obtained from the leaves of the tree can  be used as a fabric dye as well. Parts of the tree are medically valuable. The wood is used to lessen the headaches, dyspepsia and also to solve stomach problems. People believe that the shes of this wood can improve the eyesight to a great extent.
This wood has a real strong resistance, so that it is not easy to weak by snow, ice, the sun, temperature, cool and air dampness. The other character of the teak is the elastic and solid fiver, so that facilitates the workers to create their various creations.
Generally, teak plants are harvested after their age more than ten years. But the new technology has yielded certain teak type called "Jati Genjah" (Fast Growing) with good quality products. Indonesia is the biggest teak supplier in the world.
In Asia, teak trees are often allowed to develop for 60 years or more before harvesting. At such ages, the mean annual increments may vary from 3 to 10 cubic meters per hectare per year. Most plantations in tropical  America are managed  with far shorter rotations, usually frim 20 to 30 years. 
The mean annual increment at such ages may vary from 10 to 20 cubic meters per hectare. This does not mean teak grows better  or faster in America. Where  these plantations allowed to develop for 60 or 80 years, they would register similar mean annual increments as those in Asia for the same age.
REFOREST THE EARTH
There is a growing need to reforest the Earth.
Most forest in Europe have little similarity with what was originally there. Only relics of their unique and original forest resources remain. Most forest there are closer to plantations of monoculture, where biodiversity have been severely depleted, and where biological processes have been drastically simplified, in favor of short term economic return. (nothing wrong with that bur…)
In North America the depletion of old-growth forest has become a major issue. 
Old growth native forest have been reduced to less than 5% (from 30%) of the national surface.
Malasia, Indonesia, and Brazil,  among others tropical countries are often branded as the "environmental villains"
Most industrial nations have attempted to reverse the loss of their original forest thru the establishment of plantations. Large areas have been reforested to protect watersheds, to bring degraded land into production, to expand recreational areas, or for production of industrial timber.
d recreational areas, or for production of industrial timber.
THE TROPICS
In the tropics the need to plant trees is particularly acute.
During the decade of the 80's deforestation reached a rate of 30 hectares a minute, 16 million hectares a year,  bringing significant social, environmental and economic damage, and an irreversible depletion of the most valuable genetic resources on Earth.
It may take 10 to 20 years to bring tropical deforestation  to management levels or 1.5 million square kilometers just to balance the loss of forest surface equivalent to 6 times the size of the U.K.
WOOD CONSUMPTION
The expected consumption of fuelwood in the tropics may reach 1.5 billion cubic meters or more  or twice the present consumption of industrial timber by all the developed economies combined.
Firewood accounts for 20% of total energy consumption in the tropics today. A significant proportion could be supplied by plantation, meeting the need of local people, while alleviating pressure on natural forest,
IMPORT OF WOODS
Import of wood products reaching the tropics, mainly in the form of pulp and paper made from the long fiber woods already exceeds 10 billion dollars a year, and may reach 15 billion by the end of the decade. Much of the imported material could be locally produced from plantation grown wood, allowing for the retention of a badly needed financial resources in tropical countries. This could take place in relatively poor soils and degraded land, creating forest where there were none before.
In the tropics, many species of interest to the pulp and paper industry can grow at rates several time greater than in temperate regions.
In Samoa, where land is plentiful-little cultivated and a lot uncultivated-, labor cost are lower , and there is a far more urgent need to generate employment, export and wealth.
THE GREENHOUSE EFFECT
Concerns with the greenhouse effect generates additional pressure to reforest new areas all over the world.
All plantations, whether for industrial uses, the production of firewood, the protection of selected areas, or as part of agro-forestry initiatives, contribute to counter the greenhouse effect, either by serving as carbon sinks, or by alleviating pressure on native forests helping to preserve them as carbon deposits.
PROBLEMS AND CONCERNS
Tree plantation are in many ways like agricultural  crops, except with larger cycles, and less intensive management systems.
Most of the problems registered with plantations in the tropics have been related to social and environmental issues.
Social conflicts have been mainly due to land claims  by local communities, or to the lack of sensitivity to the needs and preferences of surrounding populations. Environmental conflicts have been mainly related to poor matching of species to the conditions of the soils, to the depletion of the water table, or to the susceptibility of monoculture to fire, pest and diseases.
SITE EFFECT – WOOD QUALITY
The planting site has a strong effect on the growth, development and quality of teak plantation.
The following factors, which control the distribution and growth pattern of the species, are rainfall and moisture, soil and light.
Teak grows naturally over a wide range of climate conditions, from the very  dry (500 mm/year) to the very moist (up to 5000 mm/year). But for optimum growth the annual rainfall should be between 1,200 to 2500mm.
Soil- Teak grow best on deep, well-drained alluvial soils derived from limestone, schist, gneiss shale (basalt).
Teak soil is relatively with high calcium, and NPK and organic matter contents. Teak requires relatively large amounts of calcium for its growth and development. Teak has been named as a calcareous species.
pH.- The optimum range for better growth and quality is between 6.5 and 7.5
Light-Teak requires a high light intensity-higher dry matter production with a light intensity of 75-90%
Other factors- such as temperature and elevation also play important roles in limiting the distribution and growth pattern of the species.
Optimum temperatures is 27-36C Elevation not over 700m
SEED REQUIREMENTS
It is well known that teak germination is poor and sporadic as a result of its dormancy behavior.  Under nursery conditions the germination of untreated seed is about 30-50% over a germination period of 50 days(Suangtho, 1980 and others). This germination behavior causes a very low plant percentage in nursery production. , Wellendorf and  Kaosa-ard (1986) estimated that the plant percentage in teak nursery is only 5%, or five plantable seedlings produced from 100 seeds sown in one crop year. The low plant percentage in nursery production is due primarily to poor seed germination behavior  and the growth competition of the non transplanted seedlings in the nursery beds.
The amount of seed required for a hectare of plantation with 4(4 meter spacing is about 8 kg, including 25% for beating up (Wellendorf and Kaosa-ard 1988).
THE FUTURE OF REFORESTATION
A strategy of plantation development should be part of national forest program and plantation opportunities should be promoted.
Demonstration plantations should be established impediment for foreign investment should be minimized and review of legislation should be made, as necessary.
During the coming decade tropical hardwood plantation will produce an increasing volume of value added timber. In the long term it is likely that the demand for tropical hardwood plantation grown industrial round wood will exceed supply.
There remains good market potential for valuable hardwood plantations, but if this potential  is not realized the opportunity will be lost to substitute wood and non-wod products.
WHAT OTHER GOVERNMENTS ARE DOING
In COSTA RICA: The initial government incentives enables unlimited plantation expenses to be deducted from income tax. The incentive appeared to be have been sufficient to encourage private landowners to experiment with teak growing.
In PANAMA: Investment in forestry was fully deductible for income tax purposes, while import duties were waved on equipment and machinery used in plantation activities.
In GHANA: Ghana had initiated a Forest Plantation Development fund, which is intended to provide subsidies for the establishment and maintenance of plantations.
In MALAYSIA: Malaysia had recently offered "Pioneer States" to investors in forest plantations, consisting in full exemptions from corporation tax for 10 years and an investment tax allowance on all income for 5 years.
In PNG and SOLOMON ISLANDS: Both have offered "tax holidays" to plantation investors.
In AUSTRALIA: Many plantation investors schemes have been tax driven, with the major gain realized on establishment.
*Orlando Huaman is an agronomist and a freelance writer. Malololelei.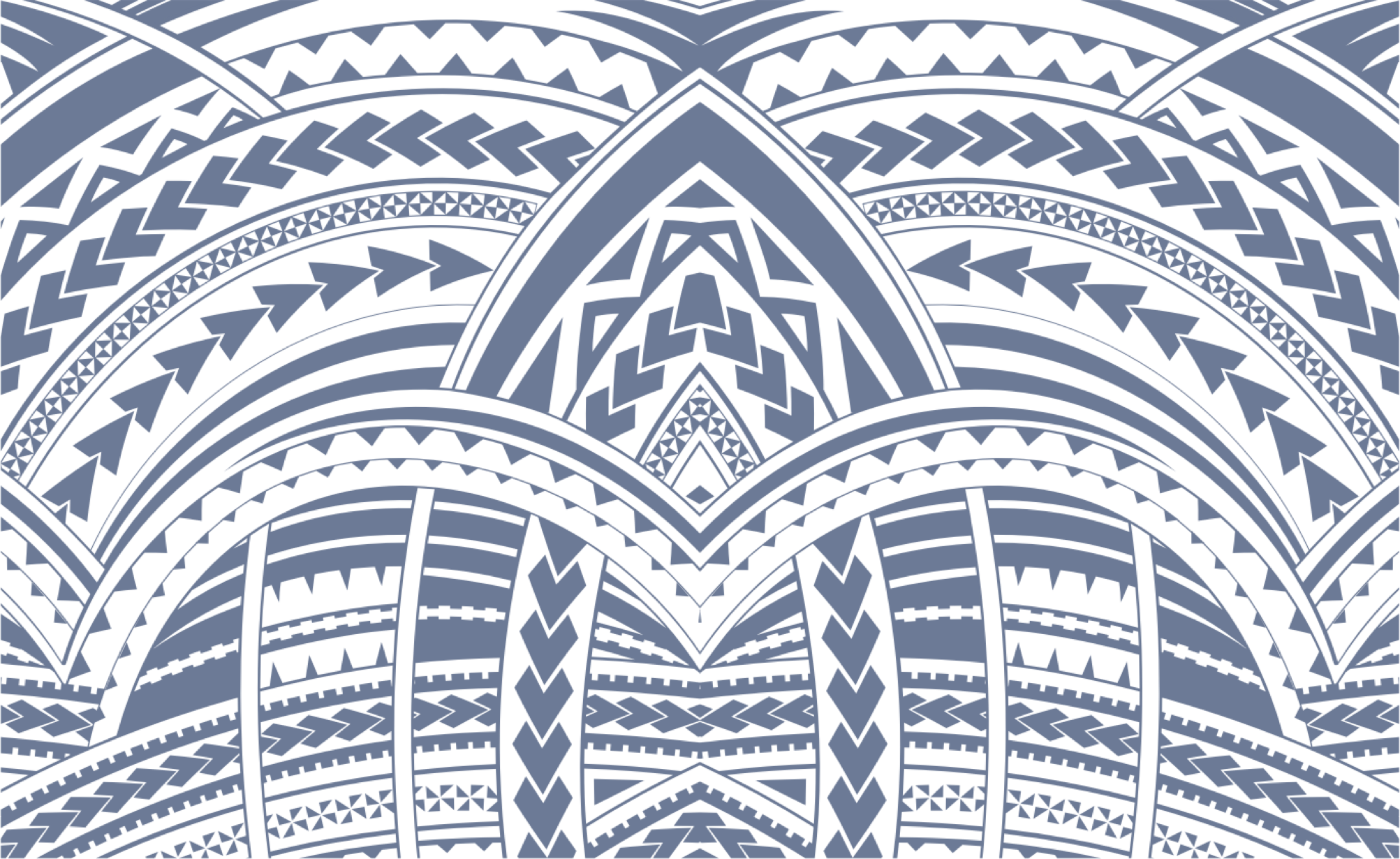 Sign In