The obesity epidemic in the Pacific
Dear Editor,
Being obese is not only ugly, it is plain unhealthy. Period. According to the W.H.O. there are more than 1.2 billion overweight adults in the world.
At least 410 million are considered obese. Recent data tells us that there are 397 million people with diabetes, that in 2010 cost billions of dollars to cure.
Obesity is defined as a condition in which the body contains an excess of body fat. The major health risks  associated with obesity include: diabetes, cardiovascular disease, hypertension, stroke, and certain types of cancer.
The primary cause of obesity are usually said to be consumption of too much fatty and sugary foods and too little physical activity.
At present the level of obesity around the world ranges from below 5 % in China, Japan and certain African countries, to over 75% in urban American Samoa. The people of the Pacific have some of the highest rates in the world., ranging from 43% among Fijians males to nearly 80% among Samoan females.
IN THE BEGINNING
For hundred of years, the inhabitants of the Pacific islands were isolated from the rest of the world (a piece of paradise perhaps?) allowing their economic, cultural and social patterns to develop untouched (Zimmet, 1979).
When the "palagi" began arriving in the 17th and 18th centuries, the people of the Pacific were described as "strong, muscular, and mostly in good health" (Hughes, 2003). The health of these islanders was community based and "shared sense of well-being" permeated the collective.
Food had "economic and symbolic importance" as opposed to a physiological or biological imperative.. This concept was epitomized in the aristocracy of these island populations and, as a result, they were usually the largest people in the community (Huges, 2003).
Another point of view by Diamond, 2003. The ancient Pacific islanders were highly skilled in ocean travel and "often undertook inter-island canoes voyages lasting several weeks". Nowadays our fishermen need petrol for an overnight fishing expedition. Of course, many died, but the more obese survived. That is how Diamond surmised why Pacific islanders are so big today.
Zimmer (1979) identified two "disastrous waves" of diseases previously unknown to the people of the Pacific. First, there were the communicable  disease which came as early as 1521, coinciding with Magellan's voyage around the world. The second wave was that of the chronic non-communicable diseases such as diabetes and hypertension that accompanied the introduction of "palagi" habits in the culture. These were just the beginnings. Then everything changed after WWII.
For the "palagi" people , there was a gradual acclimation to the technology and scientific accomplishment of the 20th century. For the Pacific island population, on the other hand, the process was "forced' in less than 30 years.
Here are the changes that took place, then and now: traditional foods of past generation has been supplanted  with food purchased from countries such as the U.S., New Zealand, Australia, and Japan (Kingrose and Zimmet, 1979).
The traditional food of the islands have been replaced by a diet high in calories and with little nutritional value in such a way that many Pacific islands  have come to depend on food imported from abroad. Consequently, food imports, as a proportion of total imports, have risen to around 25% for many island nations (Pollock, 1002).
To compound the problem, the increasing use of modern technology, and the shift from agriculture-based occupation to civil service office work have resulted in a sharp decrease  in the day-to-day physical activity of many Pacific islanders and Samoa is not the exception by any means (W.H.O.,2002).The significant changes connected   with a transition to a cash economy have the majority of the population living very differently to their traditional way of life With the institution  of a modern way of life, they have traded in their canoes for cars instead of walking (Zimmet, Seluke, et al (1977).
NEW WORLD SYNDROME: OBESITY IN SAMOA
Definition of obesity: Obesity is a condition in which the natural energy reserve, stored in the fatty tissues of human and other mammals, exceed healthy limits. It is measured in two ways: one by B.M.I. and the other by the waist circumference.
What is B.M.I.? It is a widely used method to estimate body fat. It was developed by a Belgian  named Adolph Quetelet in 1871.
According to this table you are:
Underweight if your B.M.i. is …
…………..18.5 or less
Normal weight if your  B.M.I. is …
………………..18.5 to 24.9
Overweight if your B.M.I. is ………
……….26.0 to 29.0
Obese if your B.M.I. is………………
………30.0 to 39.9
Severely obese if your B.M.I. is ……
….40.0 or higher
It is calculated by dividing the weight of the person  in kilograms by the square of the height in meters. Don't wait for a whisper, go ahead and do it!
WAIST CIRCUMFERENCE
B.M.I. does not take into consideration the different ratios of adipose to lean tissue, nor does it distinguish between  different forms of adiposity, some of which may correlate more closely with cardiovascular risk. On the other hand, visceral fat or central obesity, also know as "belly fat" has a much stronger  correlation, particularly with cardiovascular disease.
The absolute waist circumference is  102 cm in men  and 88 cm for women;  or waist –hip ratio 0.9 for men  and 0.85 for women, are both used as measures of central obesity.
EFFECT OF OBESITY ON HEALTH
Let us just say that a large number of medical conditions have been associated with obesity. Mortality increases with obesity, with a B.M.I. of over 32 being associated with a double risk of death.
Central obesity is an important risk factor for the metabolic syndrome, the clustering of a number of diseases and risk factors such as diabetes mellitus Type 2, high blood pressure, high blood cholesterol, and triglyceride levels. Obesity is also correlated with a variety of other complications, cardiovascular endocrine, renal, neurological, respiratory and psychological.
RISE IN PREVALENCE OF DIABETES
One of the most prevalent chronic diseases associated with obesity is diabetes. It only takes 20 years for diabetes to become prevalent  in population that adopt a lifestyle that consist of high-caloric foods and little or no exercise. Diabetes was more likely  a common disease in Oceania  after WWII (West, 19740 with the introduction of western food brought in by the U.S. and other western countries.
Ringrose and Zimmer hypothesized that Polynesians and Micronesians, but not the Melanesians have a "hereditary susceptibility to diabetes (i.e. diabetes genotype) which is unmasked by the change in lifestyle."
TREATMENT FOR OBESITY
The main treatment for obesity is to reduce body fat by eating fewer calories and exercising more. Diet and exercise programs produce on average weight loss of 8% of total body mass, and thus create large health benefits.
Much more difficult than reduce body fat is to keep it off. 80 to 90% of those that lose 10% or more of their body mass  by dieting regain all that weight back within 2 to 5 years. The body has systems that maintain its homeostasis at certain net points, including body weight.
EXERCISE
Exercise requires energy (calories). Calories are stored in body fat. The body breaks down its fat stores in order to provide energy  during prolonged aerobic exercise. The largest muscles in the body  are the leg muscles, and naturally these burn the most calories, which makes walking, running and cycling among the most effective forms of exercise for reducing body fat.
DIETING
In general dieting means eating less. There are many diets in the market. Samoans can make up their own pyramid based  on what people eat here, just like how the Asian, Mediterranean and Latin people have their own.
IS BIG BEAUTIFUL?
Culturally, large physical size is considered a mark of beauty and social status in many pacific countries. At the community and policy-making level, there is a resistance to the view that obesity is a health problem.
Generally, Pacific islanders have larger frames and more muscles than Asian and Europeans, so the challenge to the Pacific islanders becomes understanding the difference  between being big as a result of hereditary factors versus  as a result of overeating. Complicating the task for health  officials and policy proponents is the common attitude among Pacific islanders that obesity traditionally has been  a sight of high social position and wealth. Since a high value was placed on a well-fed person. A commitment  was made to prepare large quantities of food for the traditional leaders and great efforts were made  to feed them (Pollock, 1920).
CULTURAL IDENTITY
Pacific islanders have strong ethnic identities that incorporate a mixture of  traditionally native island heritage with western-influenced lifestyles and beliefs. Cultural identity, despite occupation and colonization over the past 100 years by westerners is important to these people. Fitzpatrick Nietschmann cautioned: "Members of the different groups may appear similar. Their difference are important to them and should be kept in mind by medical personnel providing them with health services."
RECOMMENDATIONS
There is not likely to be a significant response from the west to alleviate obesity among the Pacific populations. In September 200, the W.H.O. conducted a workshop in Samoa called: "Obesity in the Pacific: Prevention and Control Strategies in the Pacific Samoa."
The following recommendations were passed: First: Create a supportive environment through public health policies that promote  the availability and accessibility of a variety of low-fat high –fibre  foods and provide safe places and opportunities  for physical activity."
Second: Proper education in nutrition and exercise. Encouragement of local food production. Meaning; every village suppose to be self-sufficient, growing their own fruit and vegetable.
Third: A comprehensive and efficient clinical program and proper training of health care staff to insure that the affected  are treated and preventive measures are in place to help those at risk.
Pacific islanders should empower themselves  in order to make sweeping changes of attitude and habits that threatens the health of a great many good Samoans.
Orlando Huaman. 
Food Technologist. Malololelei.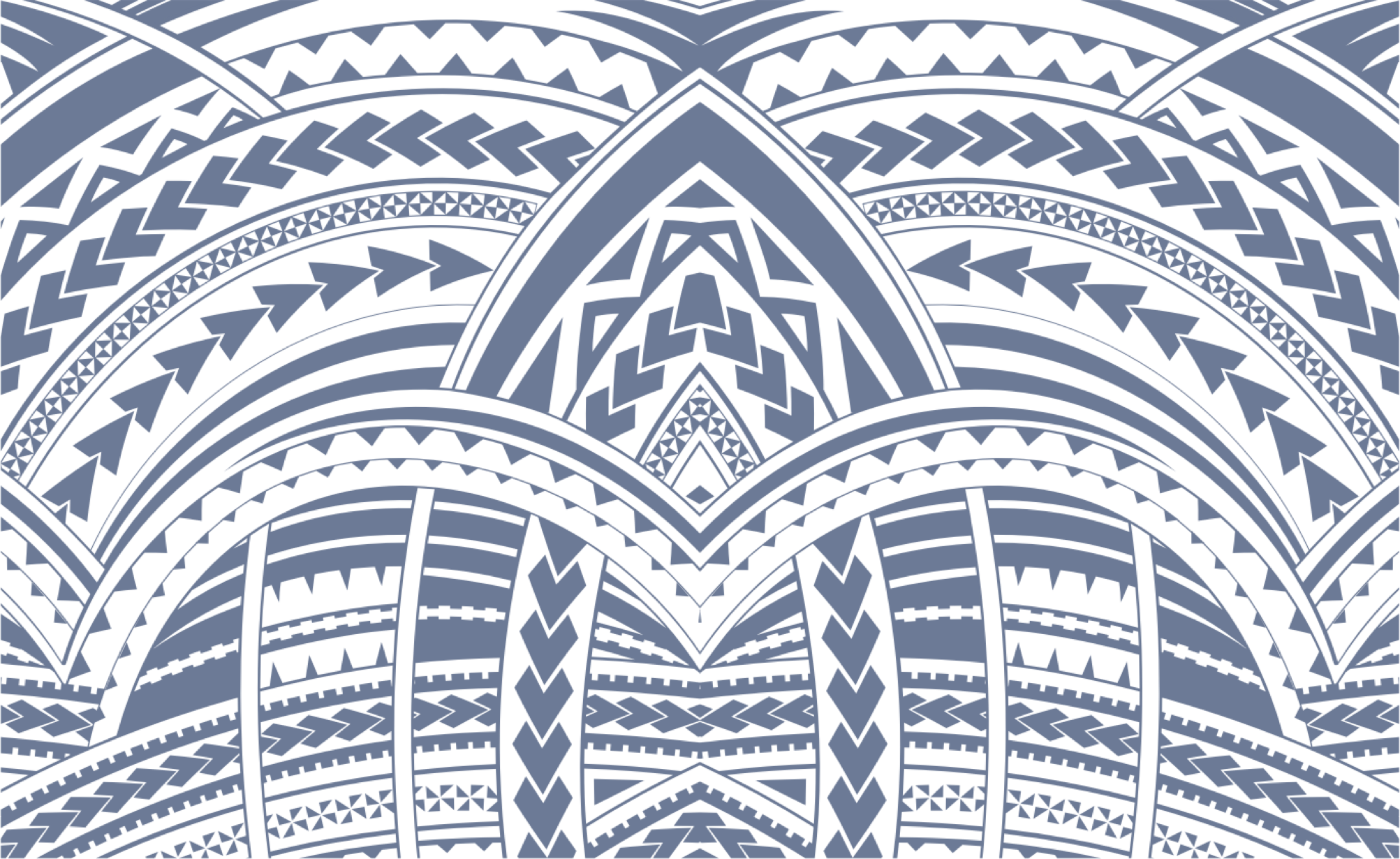 Sign In