Savai'ians head home for Christmas
By Adel Fruean

•
26 December 2021, 11:30AM
While some people were busy with last minute shopping on Friday, others returned to the big island of Savaii for the Christmas celebrations catching ferries ahead of Christmas celebrations.
The Mulifanua wharf was filled with travellers. But this year was different compared to others; the wharf was not too overly crowded with seemingly fewer people not having an opportunity to travel.
The Samoa Shipping Corporation Limited have scheduled many trips between Upolu and Savaii which enabled smooth travel for many leaving Upolu and returning from Savaii. 
The Shipping Corporation issued a statement informing members of there will be a ferry trip on Saturday, 25 December, 2021 sailing with the MV Samoa Express II executing this trip and will leave Mulifanua Wharf at 8am for Salelologa.  
While the following trip that day will be from Salelologa Wharf to Mulifanua at 10am with additional trips based on the demand for the Christmas period.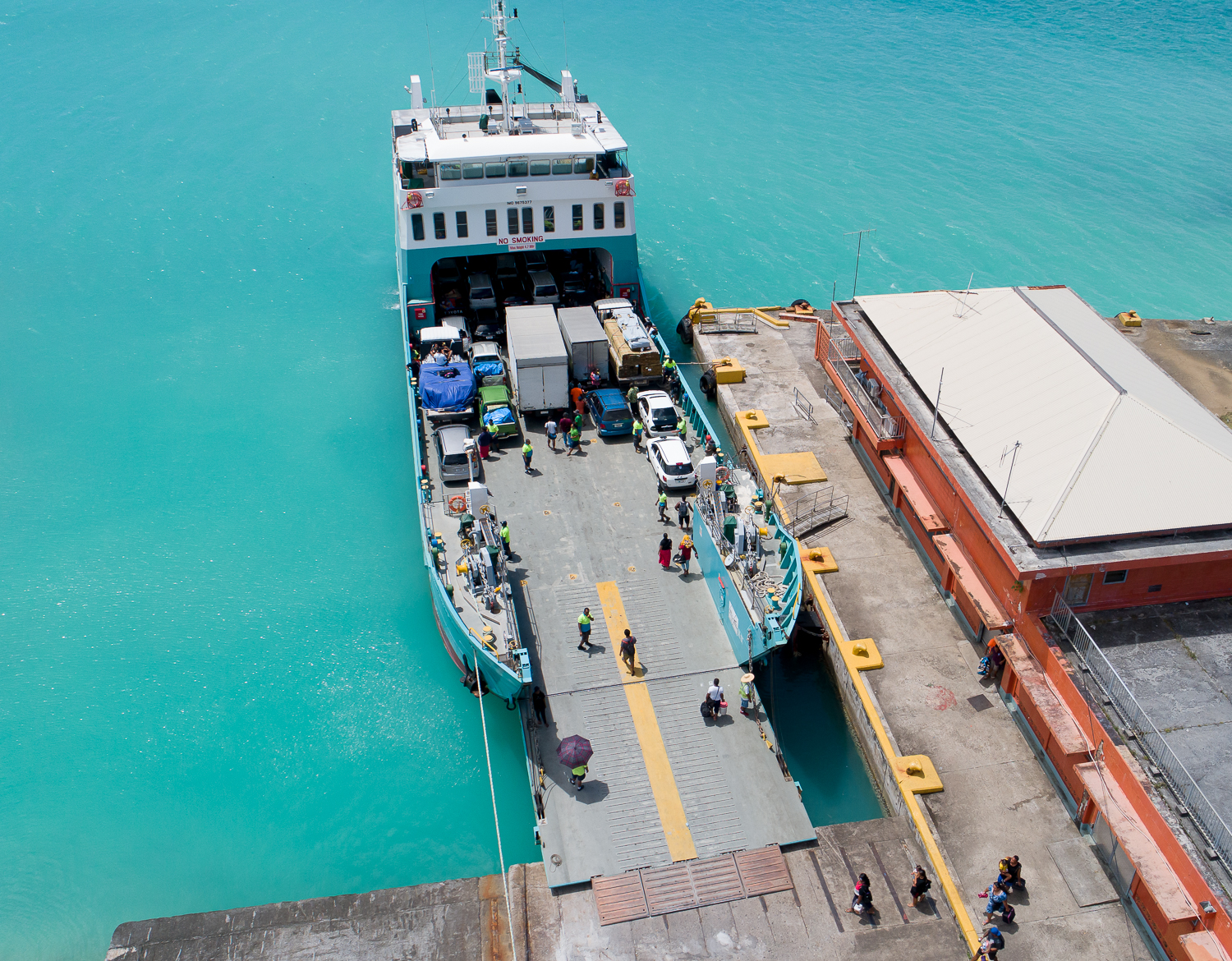 "We understand that many will want to travel between the islands to ensure they spend this special time with families but we ask that you be patient and understanding as we do our best to accommodate and cater to everyone's travel needs," read the statement. 
"We also advise that if you plan to travel between the islands on Christmas week please book in advance. 
"We also ask that you be prepared for any sudden changes in case weather conditions make a turn for the worse as this is the cyclone season."
A father travelling with his wife and child to Savaii said they are happy with the new changes.
"I do not have to wait for a long time to get a spot on the boat because in previous years, we had to rush to the wharf ahead of others," Sione Lata. 
"Sometimes the boat overcrowds because there are so many people travelling between the two islands.
"We usually travel to Savaii during special occasions or mostly the festive season, my parents and other relatives are there.
"There is always a different feeling being in Savaii compared to Upolu but mostly we are travelling because we want to celebrate together as a big family the conclusion of another year but also celebrate Christmas.
"For us we usually go to church and have a big feast during Christmas."
On the same day, a few minutes away from the wharf, Police conducted its checkpoint where various vehicles were pulled over.
However, patrol being a policing tactic or technique that involves movement around an area for the purpose of observation, inspection and security in order to enhance the public trust and confidence.
On Friday, the Acting Police Commissioner, Papalii Monalisa Tiai-Keti, Deputy Police Commissioner, Auapaau Logoitino Filipo and Assistant Commissioner Papalii Efo Peika Moalele conducted a proactive foot patrol around the town area of Apia for the sole purpose of serving and wishing everyone a blessed Christmas and a prosperous New Year 2022.
By Adel Fruean

•
26 December 2021, 11:30AM