"Sewing can improve quality of life": principal
By Bethel Peato Ale

•
30 October 2021, 11:25PM
Thirty women and one man graduated with certificates in sewing at the Don Bosco Technical College on Saturday following the completion of a 10-week course.
Families and friends turned up in numbers at the college to witness their graduation with the revelation that the course had to be split into two groups – in order to cater for a group of "international students" – the highlight of the day.
Don Bosco Technical College Principal, Mane Su'a, congratulated the graduates for completing the course and emphasised the benefits of doing the sewing course.
"The sewing course started late September last year and is an initiative that aims to improve the quality of life of vulnerable women and girls through learning new skills," he told the graduates.
"A big faamalo (well done) to our trainers for their hard work and effort in upskilling the sewing students, you should be proud of what you've accomplished."
Concluding his speech, he reminded the graduates of the old education adage that "it is never too late to learn."
"It is never too late to learn, regardless of how old you are, it is never too late to accomplish your goals and achieve your dreams," he said.
"I congratulate you all and commend you for your achievement."
Samoan sewing teacher and college staff member, Tasileta Tagiilima, spoke of the difficulties the students experienced in the first week of the course when a large number of them couldn't speak Samoan. 
She said it was at that juncture when she realised having two groups – one for the Samoan-speakers and the other for English-speakers – was a necessity and she raised it with the college.
Consequently, the class was split into two groups comprising Samoans and the international students hailing from Papua New Guinea, Solomon Islands and Tonga.
Delivering the course in English as well as Samoan was a first for the college and a challenge for her and her assistant, but Mrs Tagiilima said they persisted and in the end it worked out well for everyone.
"To my international group, group 2, well done because you know I tried all my best to explain every detail of cutting, measurements and joining to make them understand," she said.
The class' only male graduate, Opeta Taavao, gave a speech on behalf of his cohorts and described the 10-week course as a roller coaster ride though he was happy that they persevered in the end to graduate.
"It is a blessing for us as we have gained experience and techniques about sewing from attending this course," he said.
"I know that sewing is regarded as a skill only fit for a woman but I think that men can also practice and do sewing as well. 
"At home I help out with sewing pillowcases and other materials. I'm glad I took up this course because it has given me the means to help out my family. 
"Thank you to the Principal of Don Bosco, teachers and everyone who contributed to our journey."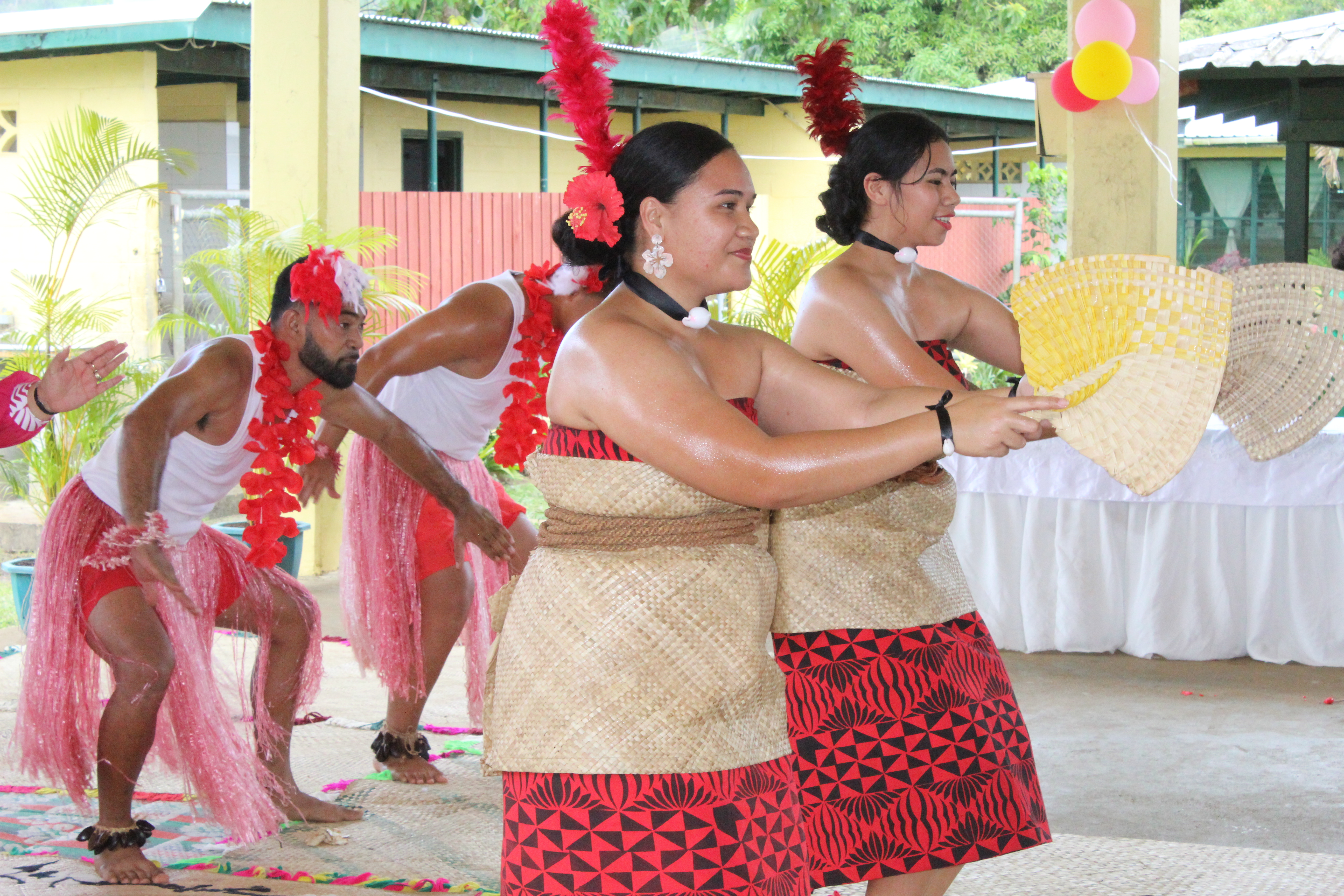 The graduation ceremony ended with the graduates presenting monetary gifts as well as providing entertainment for their friends, families and college staff.
The graduating students were presented their certificates by Father Filipo Kapeli.
• It was initially reported that 19 women and one man graduated with certificates in sewing at the Don Bosco Technical College on Saturday, this is incorrect. A total of 31 graduated which comprised 30 women and one woman.
By Bethel Peato Ale

•
30 October 2021, 11:25PM