P.M. Fiame highlights nutrition security woes
By Adel Fruean

•
22 October 2021, 10:00PM
A hurdle facing Samoa amidst global challenges is not whether it is "food secured but rather nutrition secured", Prime Minister Fiame Naomi Mata'afa declared on Friday. 
Speaking during Samoa's celebration of the World Food Day and International Year of Fruits and Vegetables at the Samoa Tourism Authority Fale, Fiame drew attention to the nutritional value of food and how the consumption of healthy diet to tackle challenges such as noncommunicable diseases continues to be an issue.
The celebration was held at the Samoa Tourism Authority Fale with Cabinet Ministers, Associate Ministers and members of the diplomatic corps as well as Food and Agriculture Organization (F.A.O.) Sub-Regional Coordinator for the Pacific, Xiangjun Yao in attendance.
"This year's celebration is unique because it is the second celebration during which our world continues to confront the COVID-19 pandemic, which is causing social and economic hardships and uncertainties, and putting pressure on public health systems and threatening global food and nutrition security," said Fiame.
"Although Samoa remains COVID-19 free to date the social and economic impacts are slowly being felt across our small island country.
"Today [Friday] we are also celebrating the International Year of Fruits and Vegetables 2021, which aims at raising awareness of directing policy attention to and sharing good practices on the nutritional and health benefits of fruit and vegetable consumption, the contribution of fruit and vegetable consumption to the promotion of diversified, balanced and healthy diets and lifestyles and reducing loss and waste of fruits and vegetables."
According to the Prime Minister, food remains an integral part of Samoan culture due to its ties to the land and ocean, but the increasing dependence on imported processed foods –  fueled by changing dietary habits, vulnerability to climate change, rising burden of non-communicable diseases – continues to be a challenge for the country to navigate.
"And inherent limitations of a small island economy, pose challenges in ensuring our food security and nutrition that can cater for Samoa's growing population and future generations," she said.
"A sustainable ocean platform also recognizes that everyone has a part to play in food security and nutritious food for all.
"I believe our greatest struggle at this critical time is not whether we are food secured, but rather our nutrition security."
Fiame then made reference to a report titled "The F.A.O.'s Food Security and Food Consumption in Samoa" which highlighted the rate of adult obesity in the country and pointed out how a large percentage of Samoa's adult population being obese.
"Non-communicable diseases and associated conditions such as obesity, diabetes, heart diseases, high blood pressure, strokes and cancer, according to our Ministry of Health's National Non-communicable Disease Control Policy 2018 – 2023 is a priority for Samoa.
"According to the same report, non-communicable diseases are now prevalent in our younger generation."
Climate change has also had a profound effect on Samoa with rising temperatures, sea-level rise, droughts and severe cyclones, which Fiame added were compounded by the impact of the COVID-19 pandemic exacerbating nutrition insecurity in the country.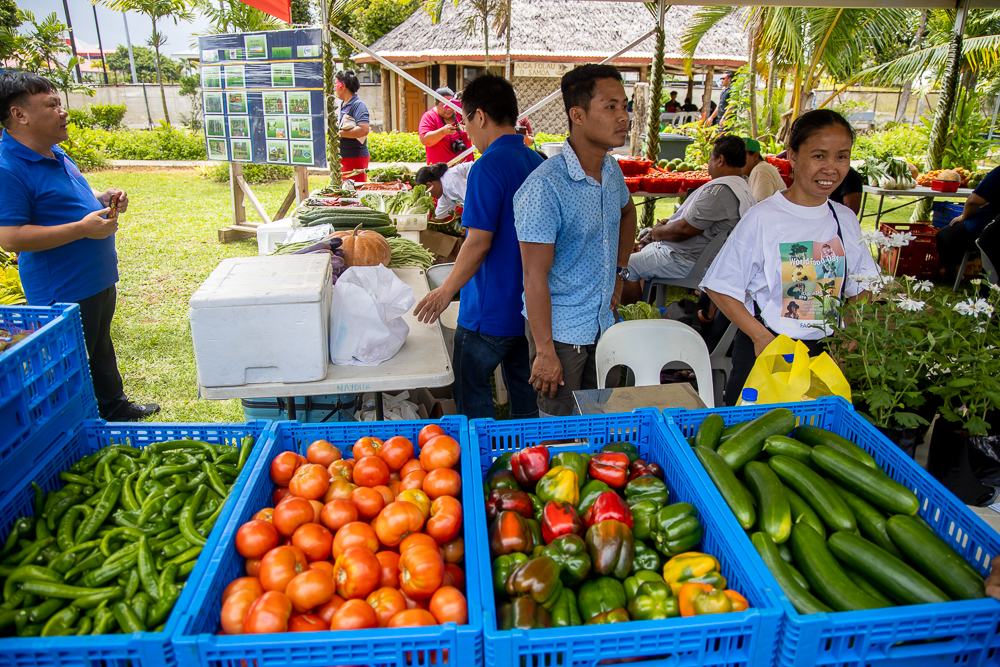 "Despite these challenges, we continue to work together to provide a better future for our people through collaborative work with our farmers and fishers, development partners and our stakeholders," she said.
"We cannot transform our situation if no action is taken, and the action has to be done collaboratively to achieve the results we need for Samoa."
The Prime Minister then assured that her Government is taking action to support the country's farmers, fishers, agro-processors and exporters.
"Through several stimulus packages, we are supporting them during our COVID-19 State of Emergency, via the provision of seeds, planting materials, fishing gears, and export incentives, to cushion the negative economic impacts they continue to face from the State of Emergency restrictions and regular disruptions in international trade," she said.
"Before we go anywhere, we need to think about our priorities, and go together the right way.
"Our farmers and fishers have been put to the test during these trying times of the COVID-19 pandemic and they should be congratulated for their hard work in sustaining food security and nutrition for Samoa."
She also acknowledged all stakeholders and development partners as well as the private sector, donors, non-government organisations and regional and international organisations for their support.
"A special acknowledgement is extended to the F.A.O. Sub-Regional Office for the Pacific and the British High Commission for the financial assistance that has made these celebrations a successful event."
According to Ms Yao, the worsening impact of COVID-19 comes on top of pre-existing challenges such as climate change, natural disasters, non-communicable diseases and others.
"These have had a major negative impact on agri-food systems and efforts to provide for the world's growing food needs which is a challenge for which F.A.O. will continue to work harder than ever before, in collaboration with the Government of Samoa, international and national development partners, the private sector, farmers, fishermen and various community groups to overcome," she said.
"Today's collaboration between the Government, private sector and civil societies in promoting healthy living is a great example but we must continue with this message even after we leave this gathering.
"We need lifestyle changes, at home, where charity begins. In this part of the world, and from what I have witnessed since I arrived in Samoa, it really does take a village to ensure food for all."
Also part of the celebration locally produced fruits and vegetables as well as healthy foods prepared from fresh nutritious ingredients were displayed. The theme for this year's World Food Day celebration was "Our actions are our future – Better production, better nutrition, a better environment and a better life."
By Adel Fruean

•
22 October 2021, 10:00PM