Staff equipped with ENT knowledge

By Marc Membrere

•
05 October 2021, 2:00PM
A workshop to equip medical staff with knowledge on ear disease and its prevention was held at the Taumeasina Island Resort on Monday.
The workshop was conducted by general surgeon and ear nose and throat (E.N.T) specialist Dr. Sione Pifeleti and was attended by the staff of the Ministry of Health and SENESE.
"We are all here to learn about mainly the ear and ear disease function of the ear and hopefully how to prevent ear disease in order to decrease the number of hearing loss," Dr. Pifeleti told the Samoa Observer in an interview on Monday afternoon.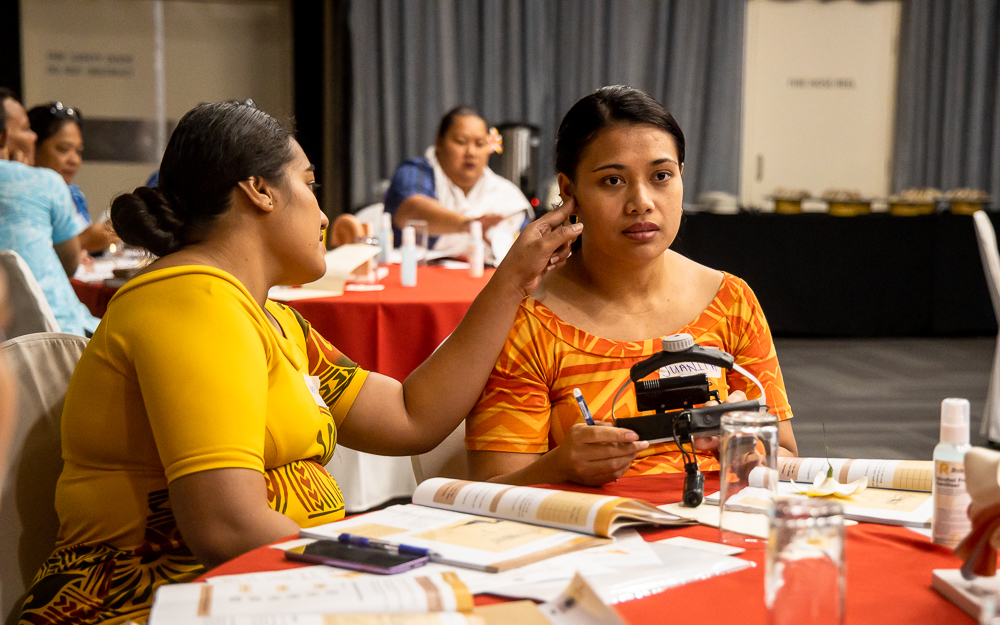 According to the E.N.T. Specialist, the main activity during the workshop is to empower the participant with the knowledge and skills on how to access and examine the ear and to be able to refer them to the doctors if treatment is needed.
"So as I presented in the figures about 77 per cent of our work is people coming with ear problem and half of that is due to ear infection," he said.

Dr. Pifeleti said that an ear infection is preventable but is also the cause of hearing loss especially amongst children.
 According to the general surgeon, hearing loss can affect a child's education and future.
"Like everything else, the focus now is on COVID and some of these fields are not prioritised or being ignore but it's a pleasure to have this opportunity to continue educating and empower staff about E.N.T.," he said.
"So the aim is to take this service to the community so we start with health workers, empower them, and then move onto the community."
Earlier this year, a hearing programme was administered by the non-government organisation SENESE in partnership with the Civil Society Support Programme (C.S.S.P).
During the programme, 26 pre-schools were visited and 1087 students screened. A total of 128 patients were referred to the hospital for further assessment and medical treatments while 54 are referred to SENESE for full hearing tests.

By Marc Membrere

•
05 October 2021, 2:00PM