Lovebirds tie the knot in paradise

By Sialai Sarafina Sanerivi

•
20 June 2021, 5:00PM
In a perfect world, they would have loved to have their relatives and friends living abroad to join them on their special day. 
But the COVID-19 global pandemic threw a spanner in the works which led to the grounding of all international flights.
However, Sa'iliai Mamaioa Tuma'ai and Gase Matoka would not let the virus get in their way.
On Saturday, they sealed their love in the presence of family, relatives, and friends at the Methodist Church at Sasina, Savai'i. 
It was followed by a reception at the Sasina Methodist church hall, where hundreds of people assembled to witness and celebrate the new union. 
The groom is the eldest son, but the second child of Tuliatu Mamaioa Tuma'ai and Korina's six children from the village of Faletagaloa, Safune. 
He is a third-year student at Piula Theological College.
The bride is the second child of Seve Tolomoe Matoka and Ema's four children from the village of Sasina. She is a Registered Nurse and was placed at the Sataua district hospital in Savai'i. 
The newlyweds are both 27 years of age. 
The lovebirds met over ten years ago as they attended Alofi-o-Taoa Secondary school at the time. Both then attended Vaipouli College and graduated in the year 2011. 
However, they only started a relationship in 2017 and are now embarking on their new journey as husband and wife. 
Mr. and Mrs. Tuma'ai were overwhelmed with joy after they said their "I dos."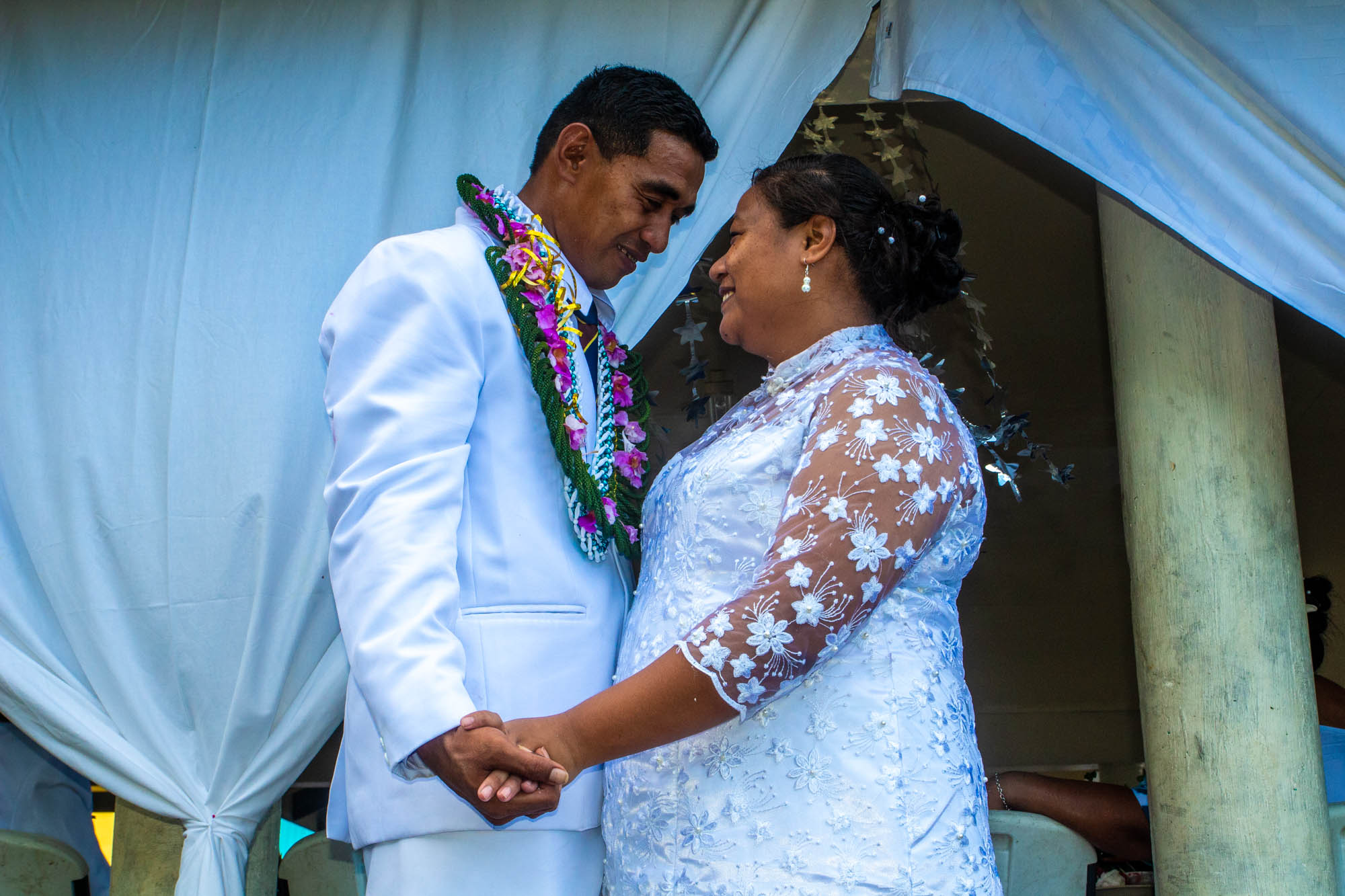 While they had wished for their relatives and friends residing overseas to be there on their special day, they were still thankful that they were able to celebrate with their loved ones on Saturday. 
The newlyweds are aware that this new chapter of their lives is no walk in the park. Especially now that Mrs. Tuma'ai will sacrifice her career and join her husband at Piula. 
However, they are placing their faith and trust in God to lead their way and guide them through this new journey. 
As they look to start their lives as a married couple, Mr. and Mrs. Tuma'ai said: "that God will be the head of our family."
They believe that whatever challenges they will face moving forward, God will always carry them through whatever comes their way. 
The Principal, teachers and staff, and the students of Piula Theological College traveled to Savai'i to celebrate the union of Sa'iliai and Gase in "paradise."
The newlyweds expressed their sincere gratitude to all those who made the journey to be there on their special day. They also used the opportunity to thank those who helped make their "dream wedding" come true.

By Sialai Sarafina Sanerivi

•
20 June 2021, 5:00PM