Public unsettled over mugshot leak, suspension
Christian Paulo, 18, Vaitele-fou
"For me personally what the Police officer did by leaking the mugshot of the MP isn't supposed to happen. Our people continue to wait for a new Government to lead our country and when this happens it has an impact on our people as well as the victim's family and his reputation. The Ministry of Police should look deeper into this issue to ensure it doesn't happen again in the future."

 Atonio Tuioti, 25, Laulii
"Matters like these shouldn't be released to the public, we heard the Police officer got suspended for her actions and we are sorry for her. But it was good that the MP got locked up because his actions to drink and drive is not right and the matter is now in the Police's hands. Releasing the mugshot of the MP was not appropriate as he has family and children. The Police Ministry should look into the matter as I know the MP acknowledges he was wrong, but the police officer's actions were wrong. We have seen a lot of confusing reports on social media especially with this situation."

Lavi Tulai, 21, Vavau
"What the MP did is illegal in Samoa as you don't drinking and driving on the road and for that the Ministry of Police did their job to lock him up. But I thought the releasing of his mugshot by the police officer is disappointing. How would she feel if it was her brother or son?  Even us, the young generation, we make fun of it and even social media people have edited and made fun of his photo. But come to think of it, he has a family, his kids especially his constituency that are praying for him."

Sione Lealofi, 19, Vaitele-fou
"Firstly the MP crossed the wrong path by getting to do an illegal action so for me the Police have the right to lock him up and releasing his photo is okay. The Police should have addressed it in a clean way, by not showing the public his mugshot but a different photo. As for him holding a higher position in the Government they should very careful the next time."

Chris Leafi, 20, Vailima
"The police officer was only doing her job as it is her duty, especially these kinds of matters where she shouldn't be afraid to expose the truth. For those people break the law and once they are elected to lead our country and this kind of issues happen, I think the MP is not a good lead for our people. Everyone needs to learn a lesson everyday and if you are in higher position and you chose to play with the law, then everyone would think they are above the law. Also, many generations of Samoans grow up and see this kind of action so if they want to lead Samoa they have to be careful with their actions next time."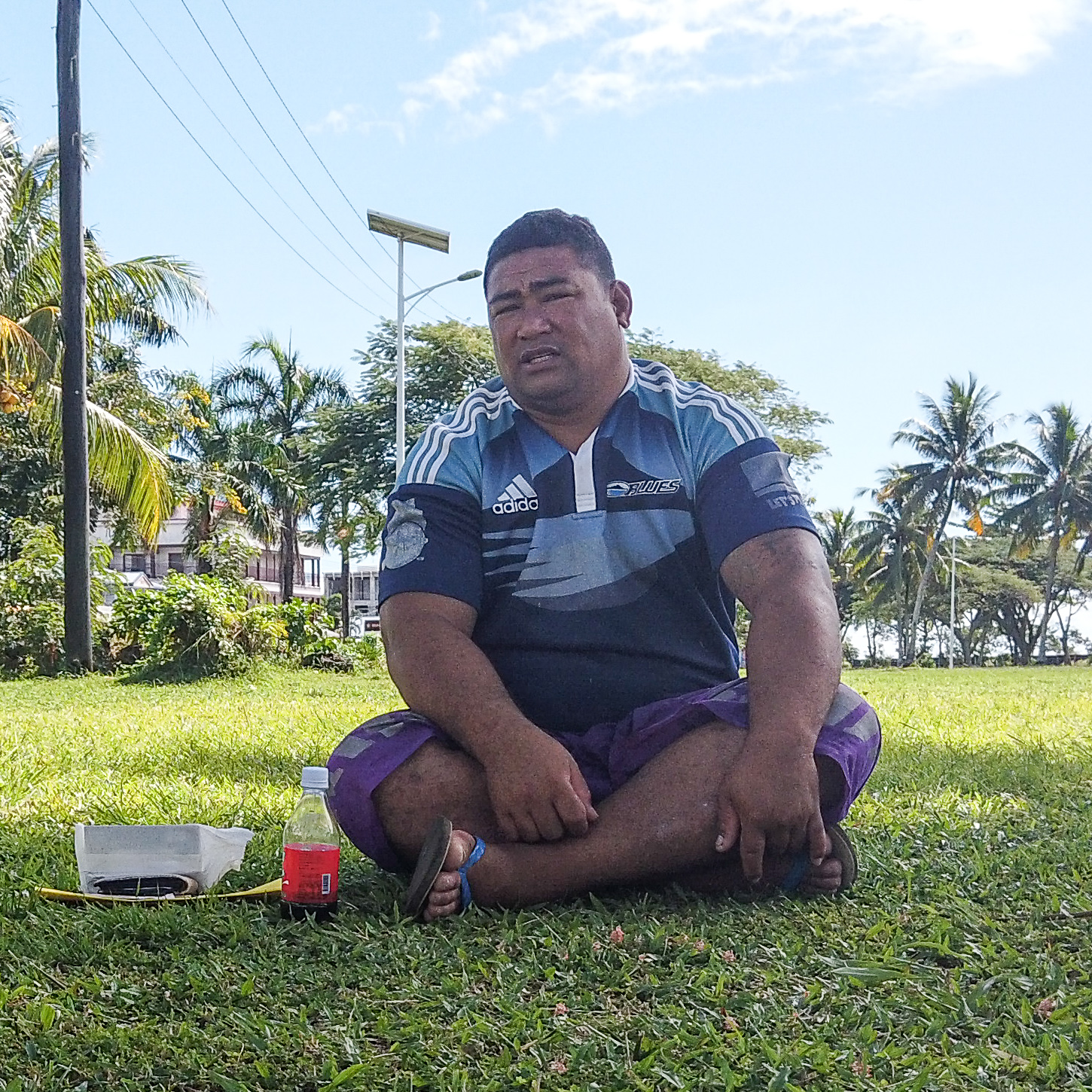 Leilua Sefo, 35, Lalomanu
"I agree with the Police Commissioner to suspend this Police Officer over her actions, everyone makes mistakes so this should be a lesson to her in the future. Also I know the MP should be careful this time, especially with the issue going around of not having a confirmed Government, this goes for everyone who is holding any position because they think they are the ones who own everything."