H.R.P.P.'s Savai'i supporters show solidarity
While demonstrators in white and blue marched on Mulinu'u, 50 Human Rights Protection Party (H.R.P.P.) supporters in Savai'i gathered at the Tuasivi courthouse to show their support on Monday. 
The demonstration came as the Court of Appeal convened to sit in judgment of whether a sixth woman, Aliimalemanu Alofa Tuuau, should be granted a passage to Parliament. The outcome of the case will determine whether the party's rivals, the Fa'atuatua i le Atua Samoa ua Tasi (F.A.S.T.) party, can command a majority on the floor of Parliament. 
On Monday Savai'i's H.R.P.P. supporters congregated in blue and white and many wore official party shirts to show their support.  
The supporters sought to send a message that even those who could not make it to Upolu still had their hearts and spirits with the leader of the H.R.P.P., Tuilaepa Dr. Sailele Malielegaoi, and all the women who marched, advocating for an additional woman to take a seat in the XVII Parliament. 
Those in attendance assembled to pray and sent their well wishes to those at Mulinu'u.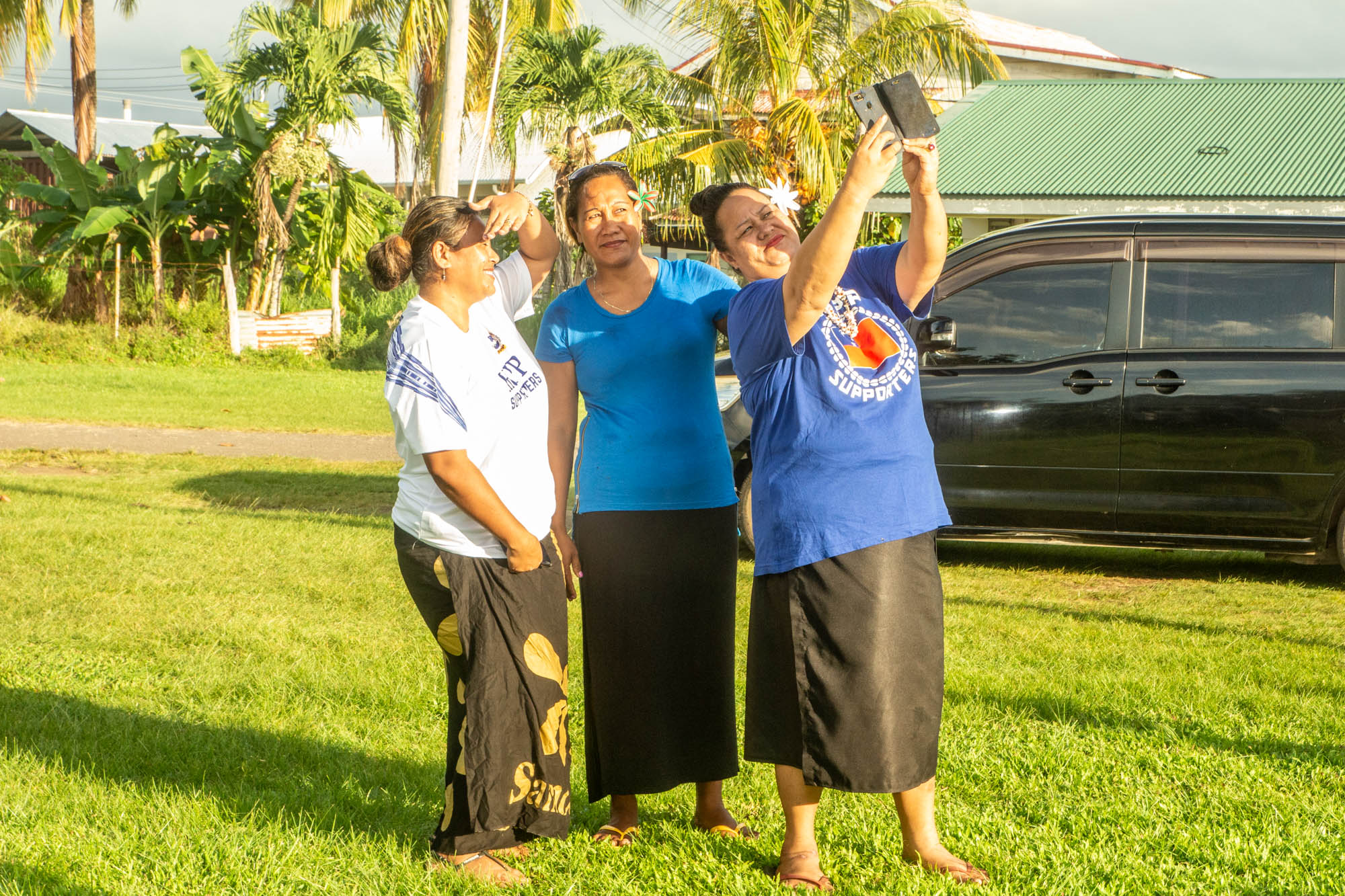 Aliimalemanu Alofa Tuuau's admission to Parliament is based on the argument that a constitutional provision requiring at least 10 per cent of M.P.s be women had not been met. 
The question of whether adding Aliimalemanu would remedy the shortfall of women had already unanimously been decided against by the Supreme Court. But will this week be decided upon by the Court of Appeal. 
Should Aliimalemanu be admitted, Parliament would revert to a 26-all political deadlock. 
The members have also been passing around a petition for women to sign which they will present to the court for an additional sixth women M.P.
Most of those who gathered at Tuasivi are from the Fa'asalelelaga area. 
Namulaulu Suaesi Liufau addressed the gathering and made a bold statement that "not all the people in Savai'i are supporting the other party."
"We remain loyal and faithful to the Human Rights Protection Party [H.R.P.P.] a party that was chosen by the Almighty to lead Samoa and its people," Namulaulu said. 
"We are behind that party and we will continue to support them as they have our trust."
Namulauulu also appealed to the elders and the people of Savai'i to continue to pray in unity for Samoa. 
"Let us pray for Samoa and its leaders. Let us pray for peace and unity for our small nation of Samoa."
He also paid tribute to the leader of the H.R.P.P., Tuilaepa Dr. Sa'ilele Malielegaoi, and his leadership. 
"You have done a lot for our people and for the people of Safotulafai," Namulauulu said. 
"The goods things you have done and your service does not go unnoticed."
Despite election results showing that out of the five different electoral constituencies within the Fa'asaleleaga territory [Fa'asaleleaga No.1, Fa'asaleleaga No.2, Fa'asaleleaga No.3, Fa'asaleleaga No.4. and Fa'asaleleaga No.5.] only one seat was claimed by a H.R.P.P. candidate, Namulauulu made a bold statement that Fa'asalelelaga is behind the caretaker P.M. and H.R.P.P. 
The caretaker Communications Minister, Afamasaga Rico Tupai, that a petition was being passed around for women to sign to present to the court for an additional sixth woman M.P.
Tuilaepa said on Monday that the nation had an opportunity to discuss the current political situation within the nation. 
That tie was reached only after the Office of the Electoral Commissioner changed their mind after the election results came in and decided that it was necessary to appoint a sixth woman M.P. to Parliament.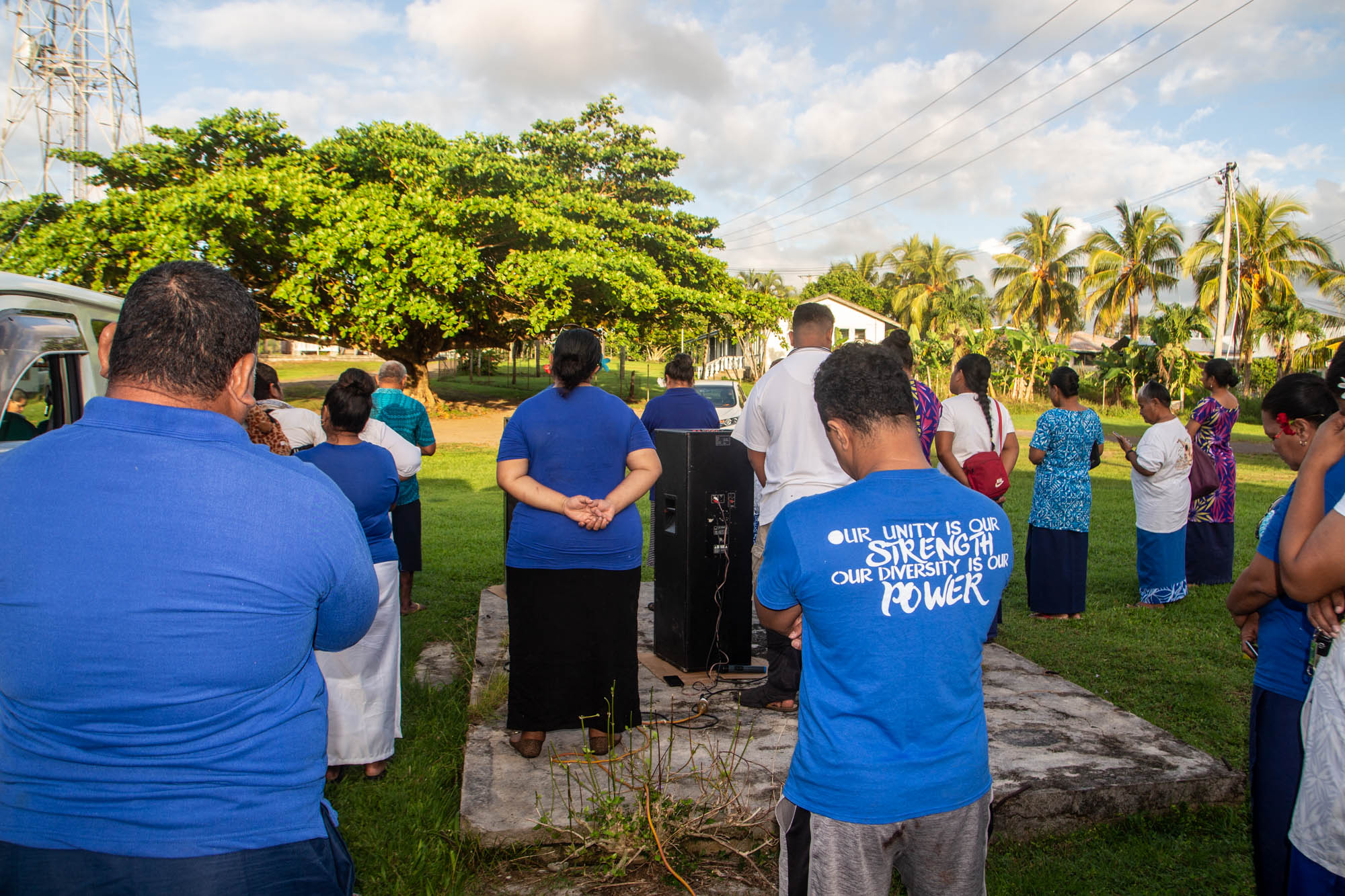 The decision was defeated in the Supreme Court; a decision by the Court of Appeal is expected this week. 
"Let us wait for the court case as they carry out their processes, may God help those who will be carrying it out especially the judges and the Chief Justice," he said.