Training for Blind Persons Association
The Samoa Blind Persons Association (S.B.P.A) is currently hosting a 5-day training for its staff on the United Nations Convention on the Rights of Persons with Disabilities.
The training is being held at the Millenia Hotel conference room.
Mataafa Faatino Utumapu, the lead trainer for the convention in Samoa and the President of the S.B.P.A told the Samoa Observer the training is intended as an introduction. 
She said that the training is a responsibility given that they have recently recruited new staff.
The S.B.P.A board decided to ensure its members were up to date with the national, regional, and international related guidelines. 
She is joined by board members, vice president, and secretary who have completed training about the convention as part of the Nuanua O Le Alofa (N.O.L.A) organisation's team of trainees.
Mataafa warned the training can be quite boring but she has also heard a lot of positive feedback.
"The positive feedback [is] not in terms of how they react to the questions but also how they react to the different homework [...and…] different group discussions and exercises they continue to be given every day," she said.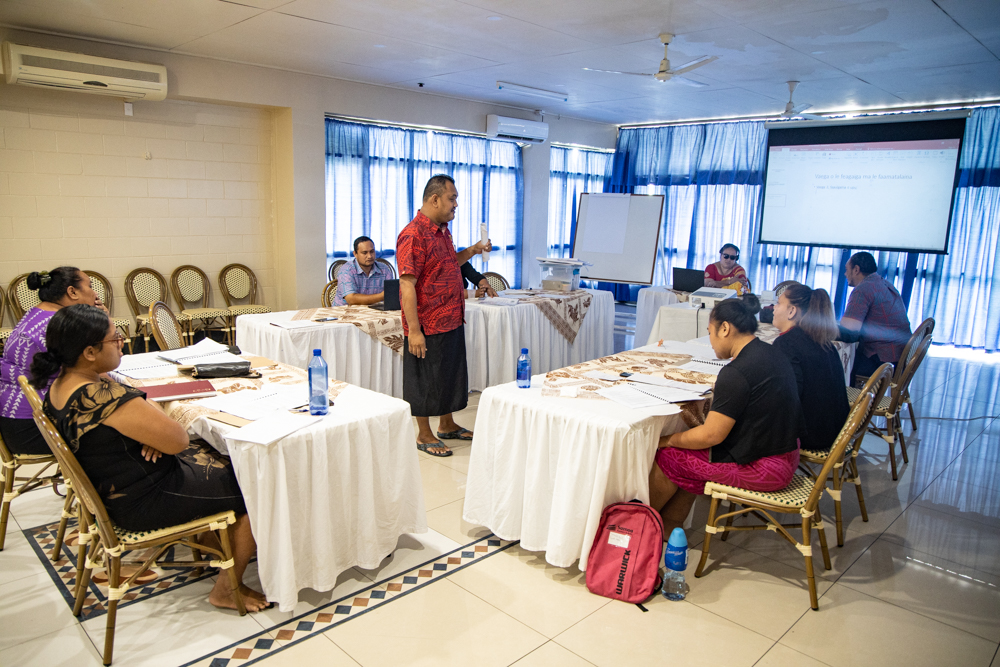 She said the association was providing training to its members to give them the fundamental knowledge of their rights and how to use them to help their work or other contributions to society. 
Mataafa said that they are prepared and willing to provide training to the different parts of Governments if needed.
She noted the group's main donor, the Disability Rights Fund, had supported the association staff training. 
S.B.P.A's Programme Coordinator, Hillier Pouesi, told the Samoa Observer it was important to have people in Samoa conducting such training rather than depending on trainers overseas.