Palauli i Sisifo College secures spot in the finals
Palauli i Sisifo College of Savai'i didn't travel to Upolu to return home empty-handed and made a point when it walloped Robert Louis Stevenson College with a 58-0 scoreline.
The college's thrashing of their Upolu rivals secured them the top spot in the Secondary School's Violence Free finals on Friday at the St Joseph's College field, Alafua. 
They will go head-to-head against a Savai'i educational institution in Palauli College which is also the defending champion for the women's  division.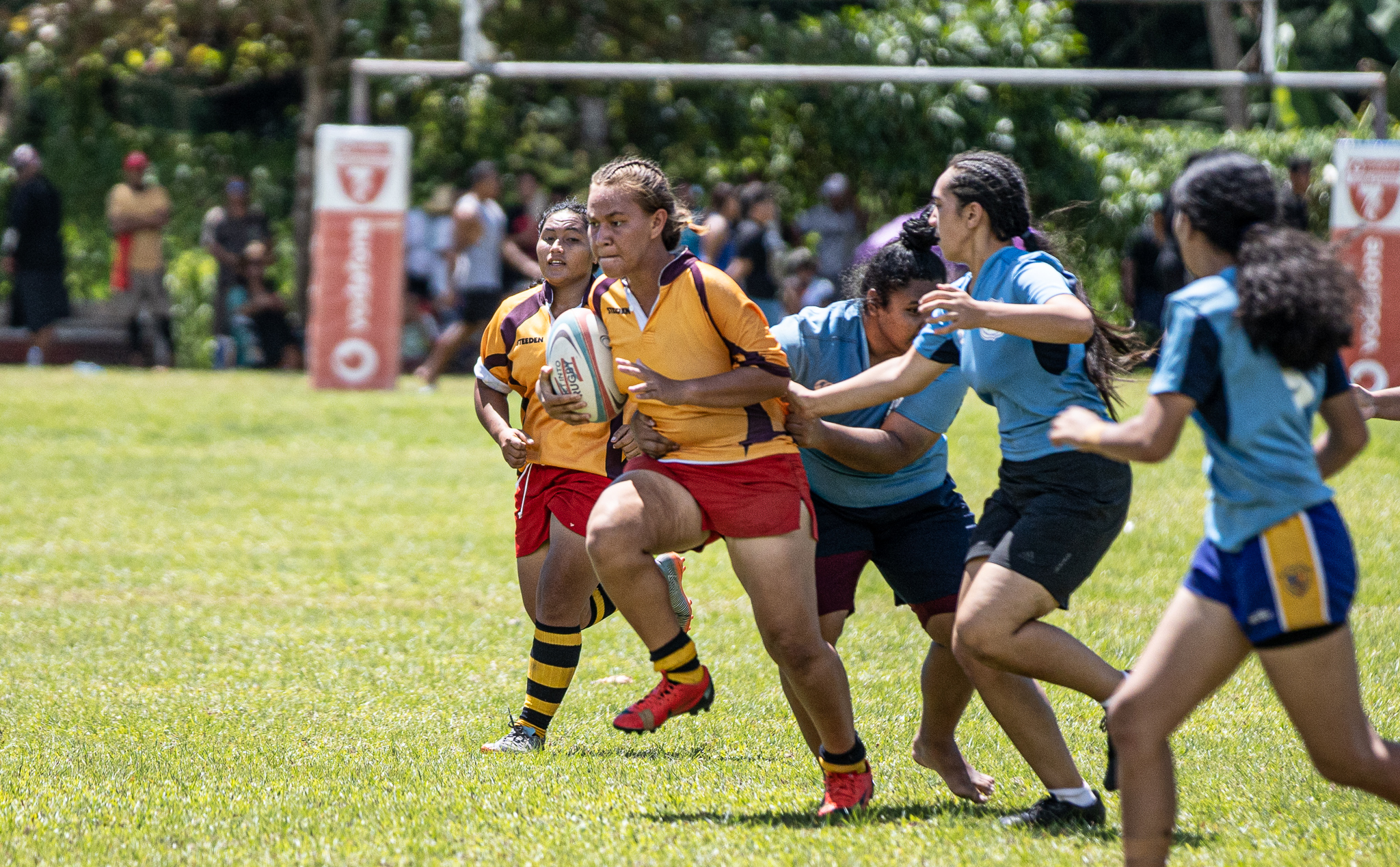 Speaking to the Samoa Observer, Captain Toiva Ioasa said that despite their good results, their principal was not happy as they did not play the game well.
"I know our win against Robert Louis was really far, but still our principal who is also our coach is not quite happy with the way we played," she said smiling.
"So we will be working hard in preparation for the final game, we know that we made it today but the team was going against are also coming to defend their title so we really need to be our best in order to win a title for our school this year. 
"We didn't come this far to go back without anything. We believe we can do this and on Friday we will show that."
Asked how she felt about Wednesday's game, she said she was really excited and proud of her team's performance but they do need to work extra hard and finish it strong.
"We firstly want to give thanks to the Lord for protecting us today on the field, we have finished our semi-finals and no one on my team is hurt or injured. Appreciate the good game put up by our sisters at Robert Louis. We look forward to our next opponent."
Miss Ioasa confirmed that Palauli Sisifo will go back and work on the areas that they failed to fix and come back stronger on Friday.
She added that they want to make a name for their school and their team as well. The majority of the girls didn't wear rugby boots with some playing barefoot and other using socks to cover their feet.