Samoa College triumphs over Anoamaa College
Samoa College Senior 1 emerged the victors at home on Friday defeating Anoamaa College in their last robin round game of the Zone A Interschool netball competition on Friday.
The team emerged victorious, 16 - 5.
The captain for Samoa College Snr 1, Rosetta Nofoaiga, speaking to the Samoa Observer said she was overwhelmed with the outcome of their game. She said that Anoamaa College was their toughest opponent throughout their robin round competition.
"We just won all our games, we never lost due to our commitment and how we wanted to get to the end of this game," she said. 
"We wanted to have a win for our school and God. We are just happy and grateful that we made it to the end of this game and we want to wish all the teams good luck and thanks for contributing and helping out with everything."
"All because of our teamwork, talking and putting what we learn in the training and we put it on the field. We want everyone to know that we worked so hard to get here," she said.
Despite their win, Ms Nofoaiga says that Samoa College also had its struggles.
"Trying to drive towards the ball, trying to get the ball, trying to get our spaces, and communicating with one another [were all difficult]," she said. 
"If there is no communication then we don't know how to bring up our game. The team was pretty good on their defense and their shooting was pretty good."
"They were working so hard to get there, but unfortunately, we got it. They brought the heat pretty much. I am not trying to be high-minded but comparing them to the other teams we've competed with, they are the hardcore one and the toughest one because we saw how much they wanted to win."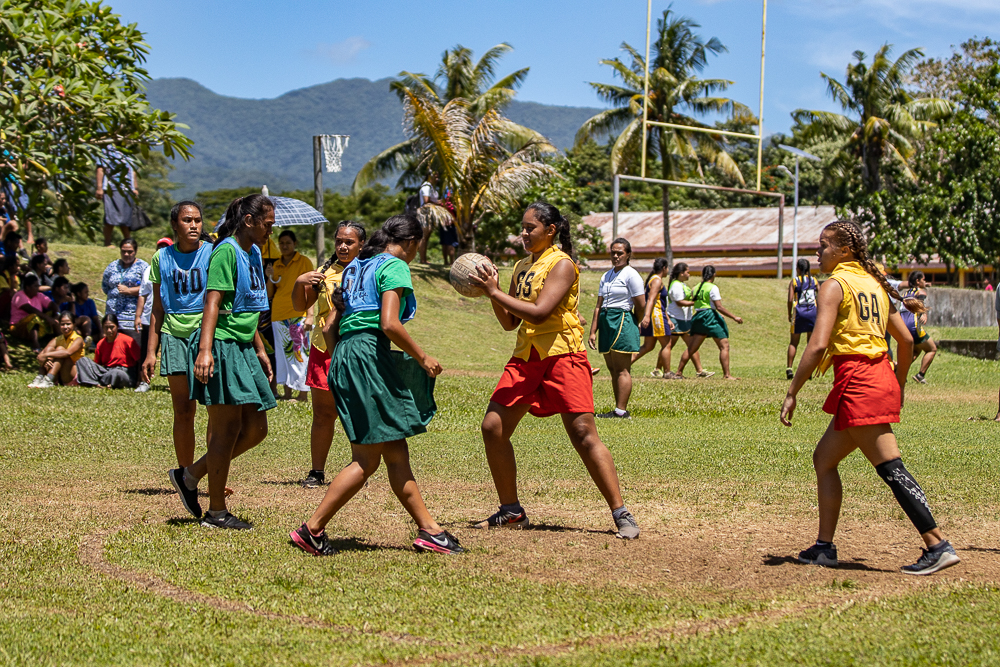 Nofoaiga acknowledged their supporters, families, and the staff members of Samoa College for going out of their way to come down and watch their team play.
"We dedicate this game to God, our prayers, and all the hustle that we put into today's game, we wouldn't be where we are if it wasn't for him," she said.