Awareness workshop reaches out to villages
An series of awareness workshops to address domestic violence in communities has started to roll out, with the Ministry of Women Community and Social Development (M.W.C.S.D) at the helm.
The programme - scheduled to reach 250 villages in Upolu, Apolima, Manono, and Savaii - will include the impact of alcohol and drugs as one of the main causes of violence in Samoa. 
In a story titled "Domestic violence cases spike in ten months" published in the Samoa Observer in November 2020, statistics from the Ministry of Police, Prisons and Corrections show domestic violence cases in 2020 doubled compared to 2019. 
The data was based on complaints filed with the Police between January and October 2020 and show how the Family Safety Act 2013 was enforced and its relevance to the roles of the village committees. Police said they investigated a total of 807 domestic crimes with 30 per cent of them involving alcohol. 
M.W.C.S.D. has indicated that this awareness programme is focusing on Matai, Church leaders and their Faletuas, Women's Committees, Untitled Men, Youth and People with Disabilities; aiming for open discussions and feedback from each group within the communities.  
Duing the second week of the programme, on Tuesday, one of the workshops was in Vailele-Tai. 
The village mayor of Vailele Tai, Togia Amiga told the Samoa Observer that the programme was important, but he does not believe violence is brought on by the consumption of alcohol, and instead, is caused by a person's own thoughts and emotions.  

Togia said Vailele Tai has tried to be proactive when dealing with problems within their borders. He said there are rules in place to control misbehaviour and villagers are aware of the consequences.  
The village's women's representative, Taufanua Lemanu told the Samoa Observer that the awareness campaign was "really important".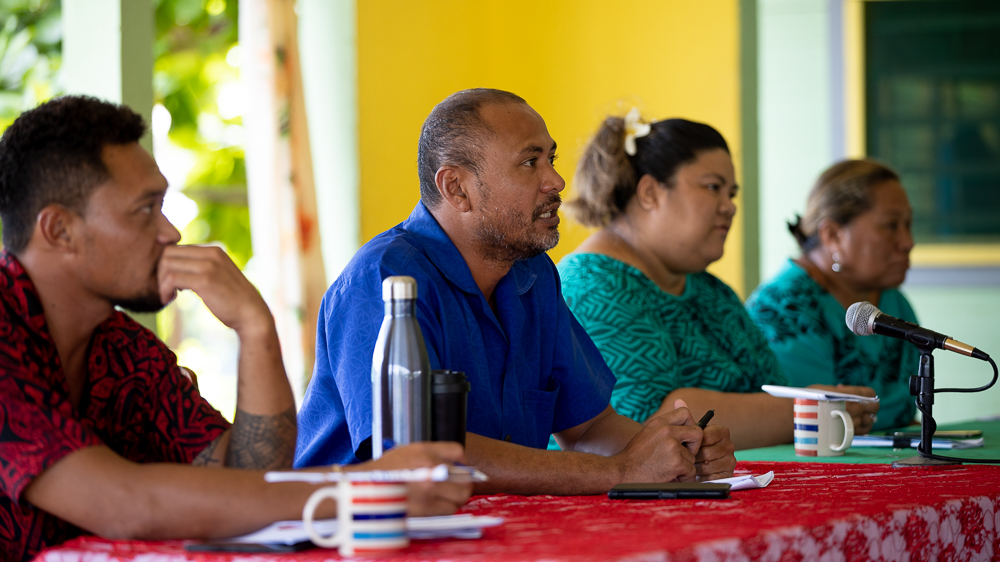 She believes the programme will help put an end to violence, and recommends that the workshops are repeated next year. She is confident that the rules and consequences put in place by the Village Council are enough to deter villagers from causing problems.
The M.W.C.S.D. is working in partnership with the Ministry of Police, Ministry of Justice, Ministry of Commerce Industry and Labour, Faataua le Ola and the Salvation Army.