Police manpower boosted with 49 new constables
Police manpower has been boosted with the graduation of 49 police constables on Monday after undergoing a rigorous 17-weeks basic recruit training course.
The graduation ceremony for the constables was held at the Samoa Police Service old training unit with families and friends on hand to witness their graduation.
Some of the new constables were also awarded various awards recognising their accomplishments, dedication and commitment during the training. These included the Commissioner's Award which was presented to constable Aliisolia Kaioneta Kitiona.
The Minister of Police and Prison, Tialavea Tionisio Hunt, delivered the keynote address and encouraged the new constables in relation to their responsibilities as law enforcement officers before congratulating them on completing the course.
Among the new graduates was constable Tafaoga Elia Seluone, a 23-year-old single mother from Faga Savai'i, who initially trained to become a teacher but was unsuccessful before switching to policing.
She told the Samoa Observer that she believes it was not her calling to become a teacher but a policewoman, which explains why she successfully completed her course and has now graduated. 
Acknowledging her family's support for the duration of her 17-week training, Ms Seluone said she is grateful for them.
"I'm really glad and appreciative for this achievement, I thank God for this opportunity that I was blessed with," she said in an interview. "I also thank my parents and my family for their support during the past challenging 17 weeks of training I had gone through.
"I had thought a lot about this career but I relied on the lord and his timing for when I'd be able to finally do this to work and serve our country and enforce the law for the safety of our people.
"I studied as a teacher but I guess it was never my career because I wasn't really successful with it. 
"However, now that I've graduated and am now a police officer, I can now provide for my family and give back to my country."
Constable Vaisala Rhonda Anderson also graduated on Monday and told the Samoa Observer in an interview that becoming a policewoman was her dream.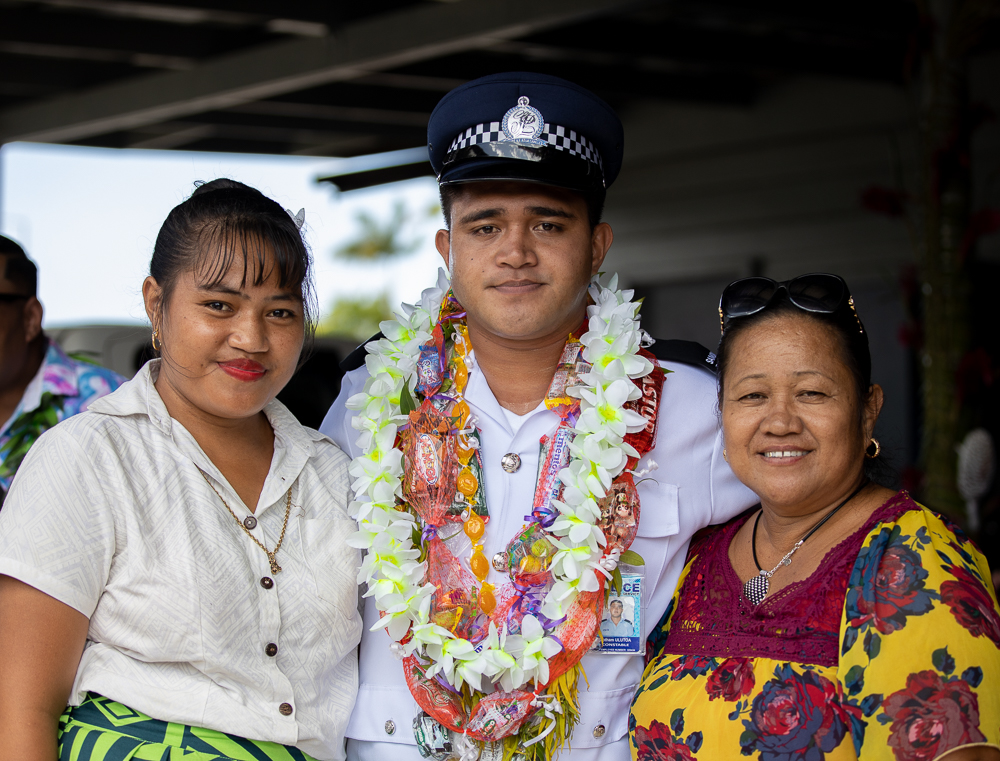 Having attended the Tuasivi College in Savai'i before completing foundation year at the National University of Samoa, she said she was keen to apply for the basic recruit course.
And the availability of the police training course couldn't have come at a better time for Ms Anderson, as she said she just gave birth to her daughter and needed a job.
The constable said she is determined to work her way up the ranks within the police service and aspires to become a commissioned officer.