See Ministry over unpaid fees: C.E.O.
Parents who haven't picked up their children's exam results from last year due to unpaid fees should see the Ministry of Education C.E.O. to clarify the policy.
The Ministry of Education Sports and Culture (M.E.S.C.) Chief Executive Officer, Afamasaga Dr. Karoline Afamasaga-Fuatai, made the appeal in an interview with the Samoa Observer on Tuesday.
She said these include unpaid Samoa Secondary Leaving Certificate (S.S.L.C.) fees.
"It is best for the student and parent to come and meet with the C.E.O. to clear the matter," she said via email. "It has been a Ministry policy for a long time that all students sit their S.S.C. and S.S.L.C. exams – including all those who have not paid their fees before the exams are held – in Term 4 of every school year. 
"If they have not paid fees yet as of January the following year, their results are withheld from school lists until the fees are paid as per policy."
Afamasaga clarified that the fees were all due 25 June 2020 and an extension up to 23 July 2020 was also given, and added she believes it is the parent's responsibility to pay the fees in order to uplift their child's results for registration at the National University of Samoa.
"The parents are responsible for payment of fees which were due on June 25, 2020, last year with an extension up to July 23, 2020.  
"The parents have had more than seven months up to January 2021 to pay – once paid the results will be released as per policy. 
"If the matter is not clear to the parent, ask the parent to come to the Ministry."
Tumua Senio, who traveled from Savai'i with his daughter, called into the M.E.S.C. to uplift his daughter's results so she could enrol at the N.U.S. but was turned away.
He said they were told by the Ministry's front desk officer that his daughter did not pay the S.S.L.C. fees so her results couldn't be released.
"We are from Savai'i, we came on the first ferry and came straight here, my daughter said that her S.S.L.C. results are needed for her registration so that's why we came straight here," he said in an interview. "We came and there were lots of kids getting their results, we got to the front and the lady said that they have my daughter's results, but they cannot release it since she hasn't paid her S.S.L.C. fees. 
"But we did pay it (as) my daughter would not sit the exams if she hasn't paid for it. I am not sure where the problem lies if it's the Ministry or the school."
According to Mr Senio, some students left the M.E.S.C. premises without getting their exam results as they were from Savai'i, and had to catch the ferry back to the big island.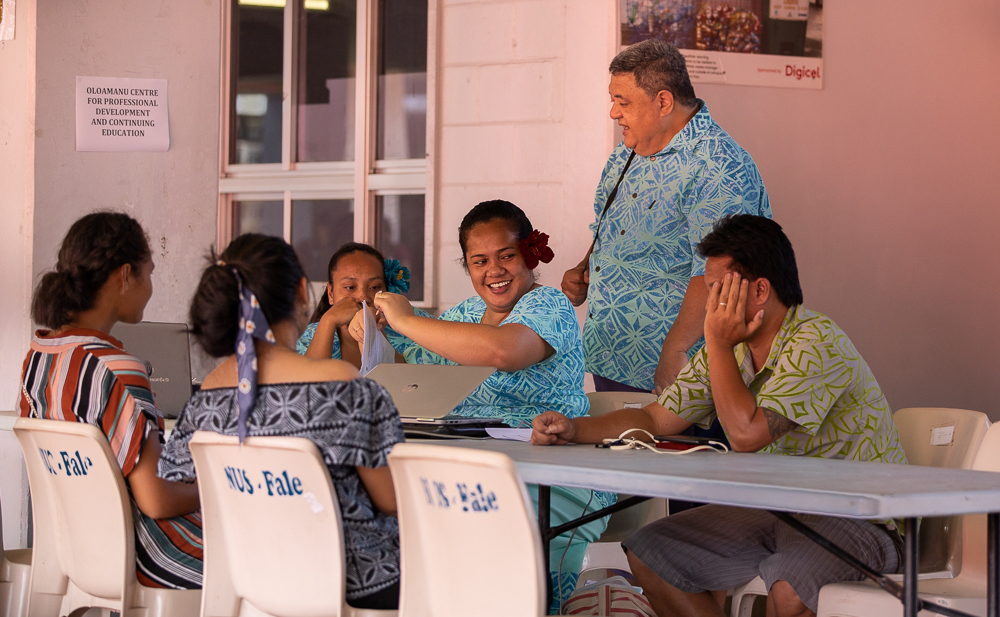 As for himself he was charged a fee of $87 to get a copy of his daughter's results. 
"I had to pay it so she could go and register at N.U.S. and we could go back home to prepare all her school stuff for school next week. She will come back to stay in Upolu for her school."
The N.U.S. Campus on Tuesday was packed with students who graduated in 2020 after completing Year 13. 
More than 500 students have registered for the N.U.S. University Preparatory Year (U.P.Y.) programme this year.