Numerous opportunities for tennis players
Vailima Tennis Academy's Steffi Thomsen Fuataga says there are numerous opportunities and pathways available for serious and developing tennis players. 
Ms Fuataga, who is the Program Director and Head Coach, told the Samoa Observer that she had always had it in her heart to return to Samoa and give back to the tennis community, though she did not think it would be soon.
She spoke of the various opportunities available for Samoan players in countries overseas which they (Vailima Tennis Academy) are actively involved in.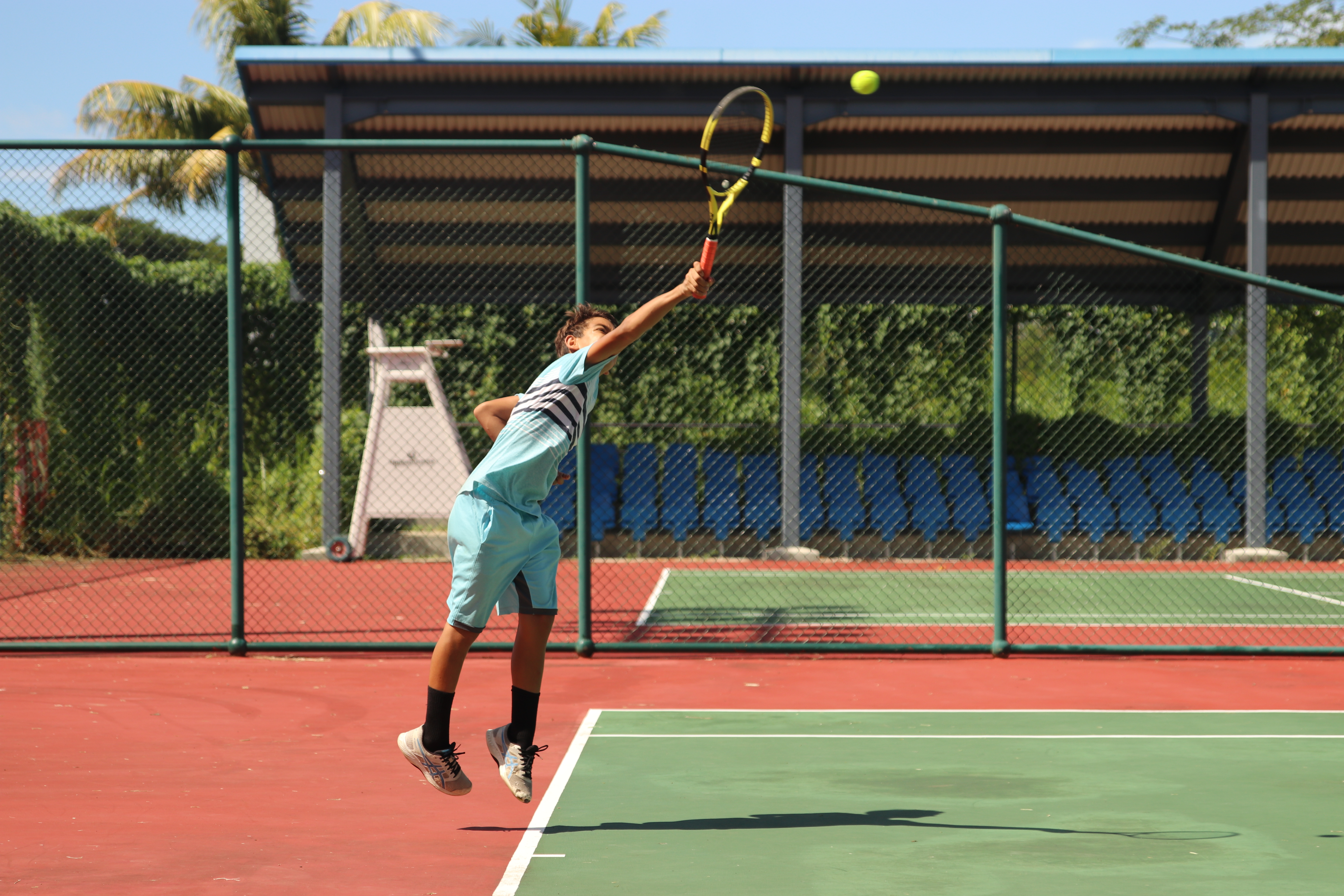 "So the main purpose was to give opportunities for our local players because tennis is like a rich-man sport," she said. But from my own journey, I could see that there are ways that we could get opportunities for our talented kids to showcase what they can do.
"In saying that, we have a lot of opportunities here amongst our people, but the next level to it is overseas which we find that once people start talking about overseas, they shy away from it because of expenses."
Ms Fuataga said that Vailima Tennis Academy caters for all levels and interests and she believes that there are a lot of opportunities for developing tennis players. However, there's not a lot of work put into really earning those opportunities. 
"So we're branching out to all the areas and to different categories as well and even through the adults and just programs for the health and to kind of keep active," she added.
Some of VTA's top junior players will have the opportunity to join Casely Tennis Academy which is an opportunity that Ms Fuataga was also blessed with. 
"For this opportunity, because it's my coach that has his big academy and we're trying to find ways that we can take another step for our players and give the opportunity that I was given when I was playing," she said. "You can't go any higher than America and Europe in tennis, the same with education.
"This scholarship is the route for those who are taking tennis seriously because these scholarships are worth a 100k with schooling, travelling which I was blessed with and now I want others to be blessed by it as well."
According to Ms Fuataga, players who will get the opportunity, have not been chosen yet as they are looking to take the scholarship next year as they are seeing more and more potential and committed players. 
Vailima Tennis Academy has about 75 registered members who are actively involved with the club's activities all year round. 
"I believe in all of them [players], there isn't one player that I don't believe in. There are about six to eight opportunities available," Ms Fuataga said. "And it really depends on the performance because it is open.
"But like I said, I don't want to give them the scholarship when they aren't ready. It is far, there's a lot of money and so they really go to prove it. I'm looking more into the future when they return and represent."
The scholarship opportunities have come at the best time to motivate the children and players as COVID-19 didn't have much of an effect on the sports, given that it's a non-contact sport. 
Ms Fuataga added it's great timing that these opportunities have also been offered while she is in Samoa, so that she can guide the players throughout the whole process, as she has been through it herself.