Inter-island travel on Sunday resumes
The ferry service from Savai'i to Upolu resumed Sunday after a nine-month ban imposed by the Government as part of its COVID-19 state of emergency restrictions was lifted.
Samoa Shipping Corporation's MV Fotu o Samoa II left the Salelologa wharf in Savai'i at 5pm and berth at the Mulifanua wharf after 6pm on Sunday afternoon.
Close to 20 people waited at the Mulifanua wharf to pick up passengers who disembarked from the ferry.
Pesi Lagavale of Vaitele Fou was at Mulifanua on Sunday to wait for her brother and his daughter and told the Samoa Observer that it was good the Sunday ferry service ban was lifted by the Government.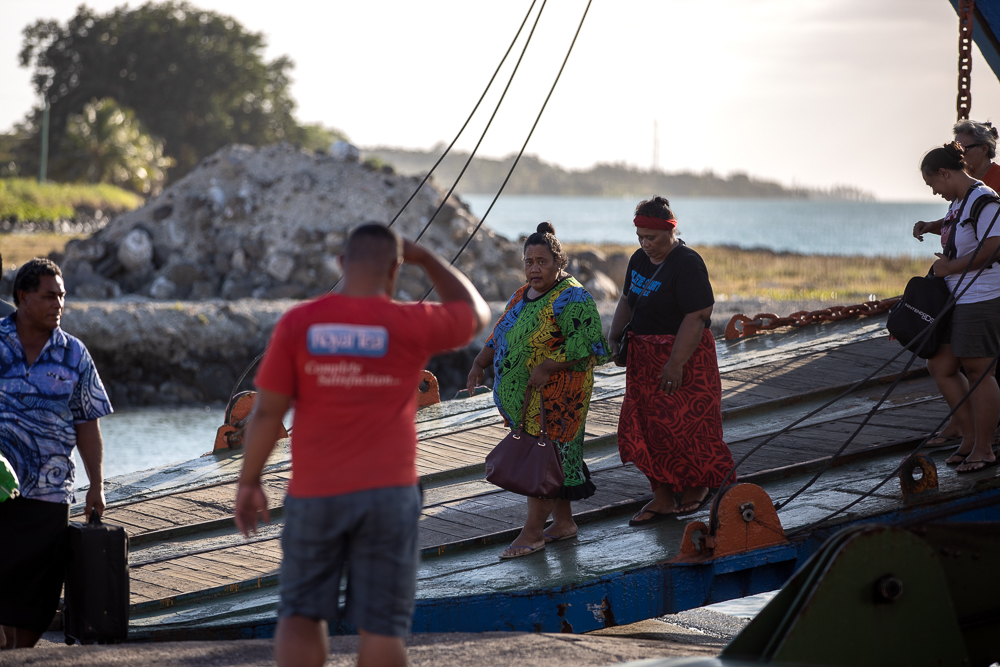 People usually travel from Savai'i on Monday morning to get to work or school on Upolu but Mrs. Lagavale said she is thankful the service is back. 
"I was really happy," she said, when she was asked how she felt.
The restoration of the service is a breather for her family, according to Mrs. Lagavale, as normally they rushed to find a spot on the bus when the ferry docked at Mulifanua every Monday morning.
But with the return of the Sunday service, her family members now have enough time to prepare for work on Monday or even school for their children, when schools open later this month. 
"I feel happy about this one trip," she added.
Emila Tauiliili of Vaitele, who was also at the Mulifanua wharf on Sunday when the ferry docked, said he was happy that the Cabinet decided to lift the ban on Sunday ferry services.
He said the decision means workers who have jobs on Upolu and school children who live in Savai'i can now be at ease and he thanked the Government. 
Mr Tauiliili added that the Cabinet's decision was a great way to start a new year as it will make life easier for the people, who don't have to rush to get to work on Monday morning. 
The Government last Wednesday announced several changes to its S.O.E. orders with the lifting of the ban on the Sunday ferry service amongst the amendments. 
According to the official advise from the Government Press Secretariat, effective Thursday 7 January 2021, the inter-island ferry service will cater for one trip from Savai'i at 5pm which will dock at the Mulifanua wharf for the night.