Gatoaitele Savea Leulua'iali'i Tuivaiese II family thanksgiving service
Family members of Gatoaitele Savea Leulua'iali'i Tuivaiese II held their annual thanksgiving service in the village of Afega on Saturday.
For over a hundred years, members of the family from Samoa and abroad have been gathering at the Maota o Tanumafili i le Tolotolo to give thanks to the Lord. 
They acknowledged God's guidance in the past year and used the opportunity to make goals for the new year in prayer as they began their journey.
This year's annual gathering was well attended by members of the family living in Samoa except for those living abroad.
Reverend Luapene Nepo of the Congregational Christian Church of Samoa (C.C.C.S.) Afega, who led and conducted the service, said the year 2020 ended with challenges and 2021 has started with its own tribulations. 
"May God bless this year's journey for each and every one of you we keep in mind to glorify His name in everything we do," he added.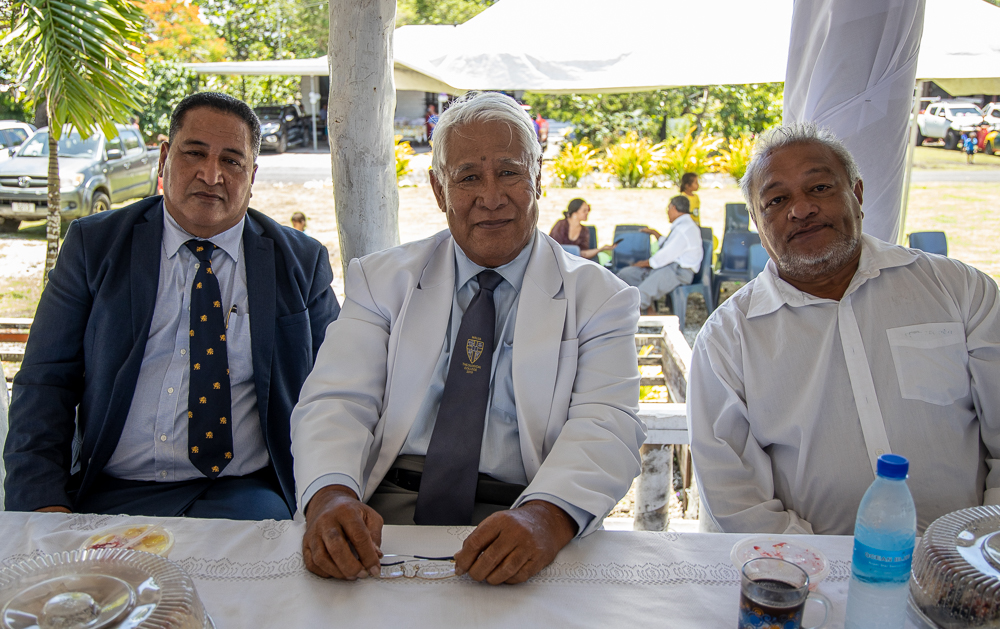 A family member, Leuluaiali'i Tasi Malifa, said the service is important for the family as it allows them to give back the glory and thank God for his never ending blessings, guidance and protection.
"The ceremony was started by our forefathers," he said. "It is a celebration for our family, uniting us in prayer."
Leuluaiali'i told the Samoa Observer that the service on Saturday signifies its 106 years anniversary since it was first celebrated.
"It has more meaning now that it has reached over a hundred years," he added. "To me personally it has a good impact because you see more generations as time passes by uniting under one roof and praying for God's blessings."
The impact of the COVID-19 pandemic on the family's gathering was also highlighted by Leuluaiali'i, who confirmed that family members living abroad could not attend the service.
"Our family in abroad always travel for Christmas, New Years and eventually for the annual thanksgiving service because it is held around early January. 
"I think it is important for the young generation to uphold this family tradition to remind of what we have to be thankful for over the years.
"It is a celebration and a reminder for the future generations, they probably don't know it now but when it is their time they will remember. 
"When I was a child, some of the memories I have was that some members of our family travelled by horse just to attend the service but now there are so many cars."
Leuluaiali'i added that he is thankful to be part of their family's annual tradition.
"With COVID-19 and measles we are still here as a family and we are grateful for God's love and protection."