Vodafone Samoa commissions new towers
Telecommunications company Vodafone Samoa has commissioned four new towers in the last seven days to expand its network coverage in the country.
A tower was recently installed at Afiamalu, giving customers in Afiamalu, Tiapapata, Malololelei and the Bahai areas 4G coverage. 
In the last seven days towers were also commissioned in Faleata covering Siusega, Faleata, Vaitele Fou, Vaiusu and Ululoloa as well as Vaitele Tai (covering the Vaitele industrial zone, Saina and Toamua) and Vailele Tai (which covers Mapuifagalele, Vailele Tai, Letogo and Laulii areas).
A Vodafone spokesperson said the cost for the Afiamalu tower is approximately $250,000 tala which covers all the equipment. 
She said Vodafone has injected over $8 Million into its network infrastructure since it entered the Samoan market on 4 April 2020.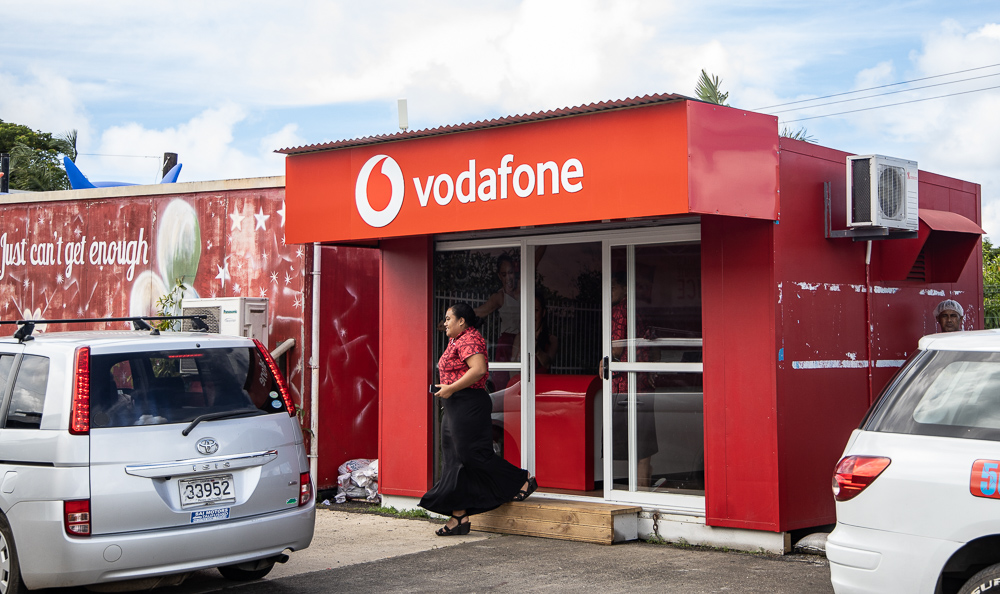 "Since the launch of Vodafone our group of network engineers have been hard at work to develop, integrate and innovate across our network to adopt leading edge services into Samoa," the spokesperson said. "It is also our promise to our customers to have all towers upgraded to 4G and to ensure 100 towers were installed across the country. 
"Currently all towers are 4G and we have a total of 98 – the breakdown being Upolu with 76 towers and Savai'i with 22 towers with another two towers in Tuaefu and Faala Palauli, Savaii being the next to be installed and completed by the end of this week – this will make Vodafone by far the largest 4G network in Samoa."
Asked about the network's speed following the towers' commissioning, the spokesperson said with the upgrade the speed can now go up to 100MBps.
"Overall our national backbone service which extends throughout Upolu and Savai'i has increased in speed from ~33,000Mbps to ~45,000Mbps (45Gbps) of capacity. 
"Whether you are in Apia, Lalomanu, Faleolo or Salelologa, our fibre reaches you."
The spokesperson emphasised that regardless of whether a customer is in Apia or the village, he or she will still receive world class service. 
"Over mobile network is fully 4G compliant with over 75 per cent of our mobile network connecting via our fibre optic backbone so that remote customers receive unbeatable speeds.   "With Vodafone, whether you live in the city or in the village, you will receive world class service and performance."
Vodafone Samoa's mobile coverage now reaches over 95 per cent of the country's population, added the spokesperson.
The seven new towers that were recently added to the network would improve mobile coverage and add more bandwidth capacity.
The spokesperson said the cost of installing the new towers was over US$1.5 million ($3.6 million tala) when added to the upgrade of the mobile core capacity, which as additional cost came around to US$22,000 ($54,000).
The company spokesperson added that Vodafone Samoa has a modernised state-of-the-art mobile data core with the latest next generation technology, and emphasised that the expansion of their mobile data network has significantly increased capacity. 
"We have paired this replacement core with the expansion of our tower networks to encompass more LTE1800 spectrum which enables these towers to handle more customers at faster speeds without congestion," the spokesperson said. "If you are using Google, Facebook and Netflix services then you may be surprised by our new high speed content delivery service.  
"Vodafone is pleased to be one of the first Pacific operators to partner with these major content suppliers, enabling us to install localised content servers which provide for delay free viewing and searching. 
"When you use Google, Facebook or Netflix with Vodafone the content is smooth and direct and faster."
Vodafone Samoa envisions the network infrastructure investment leading to customers choosing them over their competitors, according to the company spokesperson.
"All these new developments build onto our vision which is towards our customers choosing us as a preferred brand by ensuring we meet and exceed their needs – innovative products and services, radically simple, affordable and accessible to all."