PEOPLE OF 2020: Aeau Dr. Peniamina Leavai
Samoa's longest serving opposition member, Aeau Dr Peniamina Leavai has called it quits this year after serving 26 years as a Member of Parliament.
He first entered Parliament in 1985 as M.P. for Falealupo under the banner of the Human Rights Protection Party (H.R.P.P.) and in 1988, Aeau was appointed as Speaker of the House. 
But he re-entered Parliament in 2001 with the opposition and hasn't left his seat since then.
The former Speaker is 78 years old, and was initially married to the late Lagi Strickland Slade and they have eight children and 10 foster children. Aeau is currently married to Jane Smith Leavai.
Aeau Tima Leavai, the M.P.'s eldest daughter, told the Samoa Observer that throughout her father's time in Parliament she saw his dedication to the task of public service first hand. 
"I would often find my father reading late into the night with the papers all over their bed and around the living room," she said. 
"I asked him if he really had to read all those papers; he replied: 'Daughter, I shouldn't be in that 'fono' if I don't know what's going on.
"It's disrespectful to Parliament not to be prepared! He said to me that an opposition member didn't have to object for the sake of objecting. That's poor exercise of discretion."
Aeau Tima says her father has always been an avid reader.
"His favourite magazines were Time; National Geographic and Golf Digest.
"He kind of imposed on us to read the same and he [marked] articles and underlines points he wanted us to note and understand."
But his career was not without controversy and history-making moments. 
"[Aeau] was once criticised for being racist against the new influx of Chinese businessmen [in Samoa]; he said he was conscious of [their] impact.   
"He didn't refer to our existing [Chinese community] whom he said aren't Chinese; they're Samoans and he respects their role in Samoan's economy."
She told the Samoa Observer the most challenging event of her father's political career was running in the General Elections in 2001 when he was banished from Falealupo for announcing his intention to run as a candidate.
"He made history as the first candidate in Samoa to be banished from the village he was running for and yet won," she recalls. 
"[Gatoaitele] Savea Sano [Malifa] reported in the Observer issue of 1 March 2001 that Aeau did what no one else had done before and that was to put his respect for his constituency before his bid to win in the General Elections.
"The Falealupo council wanted the incumbent to run unopposed but Aeau declared his candidacy and the Council banished him and his family.
"The Council further published public notices to alert voters that Aeau had been banished from the village.
"Aeau filed for an interim injunction against the Council and the Supreme Court granted the injunction and prevented the village Council from interfering with Aeau for running. The Court also allowed Aeau's family to move to and from Falealupo freely.
"However, Aeau decided that neither he nor any of his family would go to Falealupo on election date. The voters at Falealupo were left at the mercy of Aeau's opponent. Yet the majority voted for Aeau.
"Never before had a candidate been banished from his constituency and yet won."  
Aeau has 35 grandchildren and three great-grandchildren. 
While serving as a Member of Parliament Aeau worked during Cyclone Ofa to bring food and drinks to people in Falealupo via helicopter with the then Prime Minister Tofilau Eti Alesana.
He also helped push for connecting Falealupo to the electrical grid as well as providing it with access roads.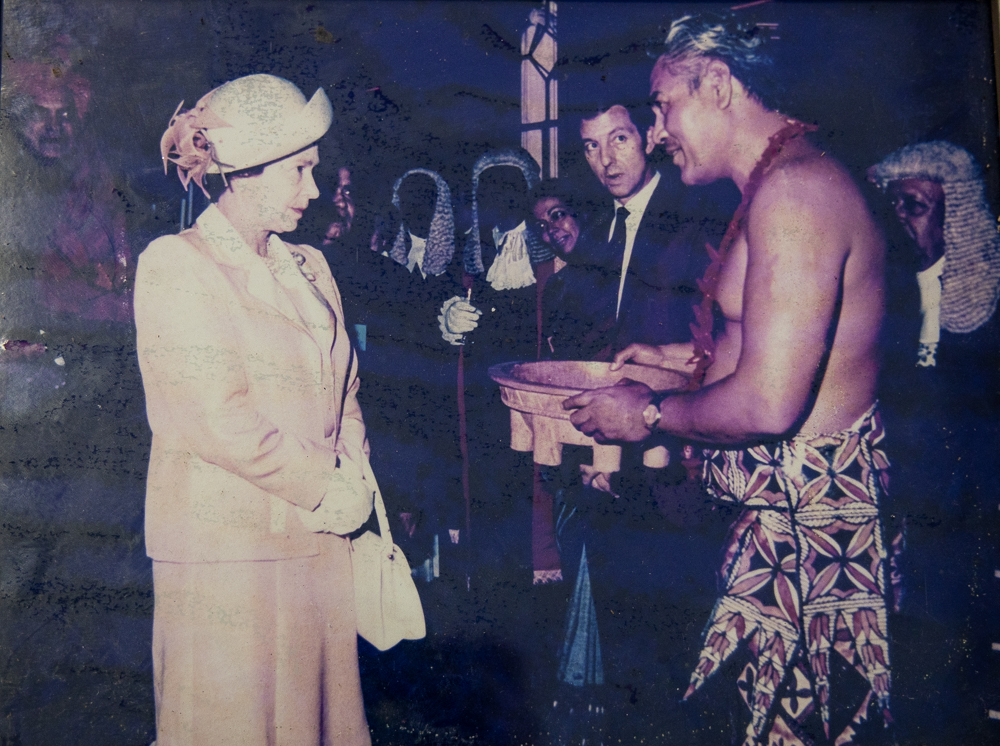 Aeau also fought for Falelupo to get access to clear water and encouraged Samoa Water Authority engineers to dig 190 meters below ground to access groundwater to do so.
Falealupo now has one of the best water systems in the country.
During his time in Parliament, Aeau was Chairman of a number of Committees, including: Trade, Commerce and Industry; Health and Social Services; Internal Affairs; Community and Social Development; and Justice Police and Prisons.
He was also the Deputy Chairman of the Health and Social Services Committee.
In Parliament's current term, Aeau served as a Member of the Standing Orders Committee; the Electoral Petitions Committee; and the Constitutional Officers Committee as well as being a member of the Parliamentary Commission.