Saloga Salelologa Methodist Church celebrates
The Saloga Salelologa Methodist Church in Savai'i marked the birth of Christ with singing and dancing on Christmas eve last Thursday.
The celebration was held with children and youth as well as congregation members of the Saloga Salelologa Methodist Church participating and leading the celebrations at the church.

Rev. Samuelu Areta of the Saloga Salelologa Methodist Church told the Samoa Observer in a telephone interview that the event was held to celebrate Christmas as well as the birth of the Saviour.
In December last year the church was unable to run its Christmas programme due to the measles outbreak, which led to the cancellation of all public events.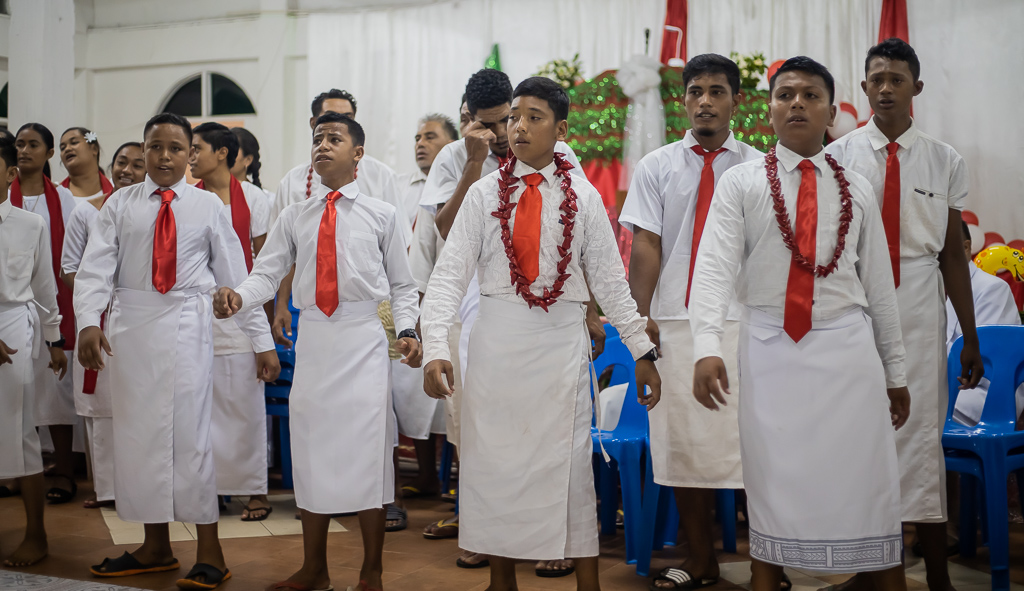 However, Rev. Areta said this year the Christmas programme was run leading to church congregation members participating.
"Because songs and music awaken people's hearts to remind them of the importance, that is the importance," he said.
Rev. Areta further explained that last year is different from 2020 and they have begun manuao again to let people know of the importance of the birth of Christ.
The church service was followed by spiritual singing and dancing as part of the Christmas programme on Christmas eve.
The importance of the youth taking the lead was also emphasised with Rev. Areta saying all communities and problems are the same, but people should continue to take stock of their lives, especially with the importance of the birth of Christ and to prepare our hearts and.
He further stated that the role of the gospel contributes to bringing youth together and making their lives meaningful.
Asked if they have a similar event for the New Year, he said there will only be a church service to welcome 2021.
Rev. Areta added that the role of the youth is important in sharing about the birth of Christ, not only in churches but to all the youth in Samoa, and stressed the importance of walking in the light of Christ.