Firefighters battle to save burning Digicel Storage Warehouse

By Mata'afa Keni Lesa

•
20 December 2020, 7:00PM
Firefighters from the Fire and Emergency Services Authority have been called to the Vaitele industrial area to fight a burning warehouse.
The building is Digicel's Storage Warehouse.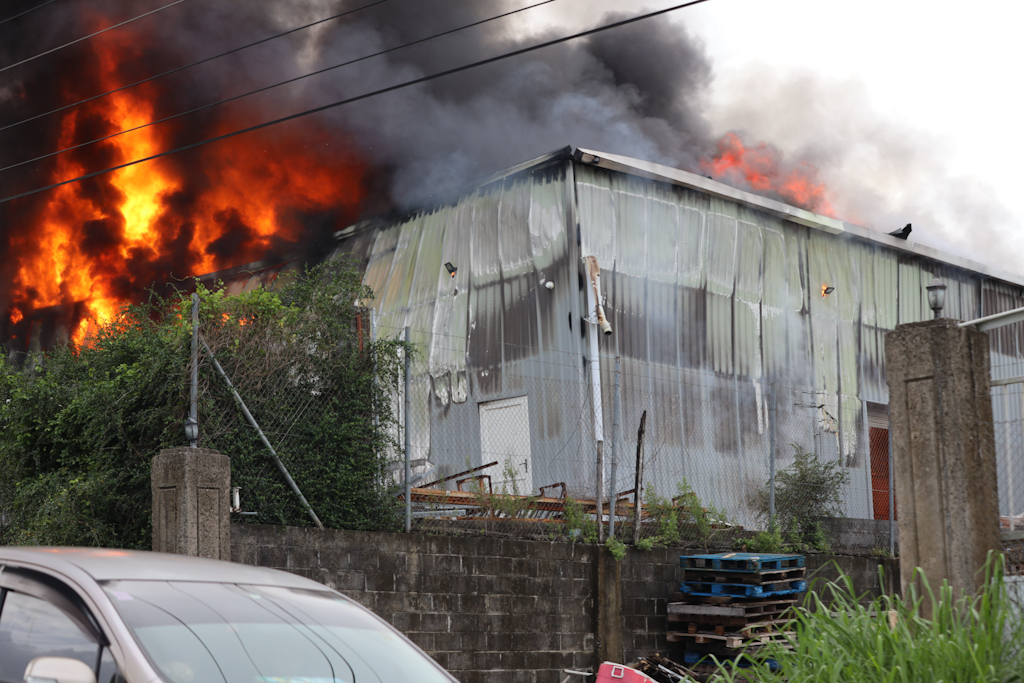 Shots taken at the building shows the front part being on fire, with F.E.S.A. working desperately to stop the blaze from spreading to a neighbouring warehouse.
Security called F.E.S.A. which arrived 10 or so minutes later with five or six trucks in tow. The disaster management office also arrived ten minutes later. 
Within minutes of arriving the hoses were on full force. After 10 minutes of firefighting the flames were significantly lower, and by 7pm the black smoke had turned white. 
The warehouse, largely made of corrugated iron, collapsed from above and from the front. Flakes of an unknown material flew above the building. 
The Red Cross arrived with an ambulance but there have been no injuries or casualties
The Police have closed off the road to prevent members of the public from getting in the way of the emergency workers.
Sapeer Mayron is on the ground and she contributed to this developing story.

By Mata'afa Keni Lesa

•
20 December 2020, 7:00PM