Floodwaters destroy Moamoa road
By Tina Mata'afa-Tufele

•
18 December 2020, 8:00PM
Powerful floodwaters and days of heavy rain have destroyed a newly constructed road at Moamoa.
The force of the floodwater also toppled trees in neighbouring areas like Sinamoga; a street was blocked by logs and buried in mud leaving commuters stuck for hours.

Disaster Management Office (D.M.O) personnel were seen cleaning up the now-shattered slabs of tar that once paved the road and clearing away fallen trees that had accumulated at the Moamoa bridge and the debris in Sinamoga.
Motorists seeking to travel towards Alafua were forced to pull over to the side of the road at the three-way intersection where the villages of Alamagoto, Moamoa and Sinamoga meet.              

Samoa Water Authority (S.W.A.) employees also reported having to repair broken pipes at the Sinamoga bridge.
On the main thoroughfare between Vaimea and Pesega, trees and debris littered the streets and villagers were seen wading in thigh-high waters on Friday morning.
Traffic was backed up from the Pesega Temple to Vaimoso with many cars choosing to turn around because the waters made it impossible for small cars to traverse the area.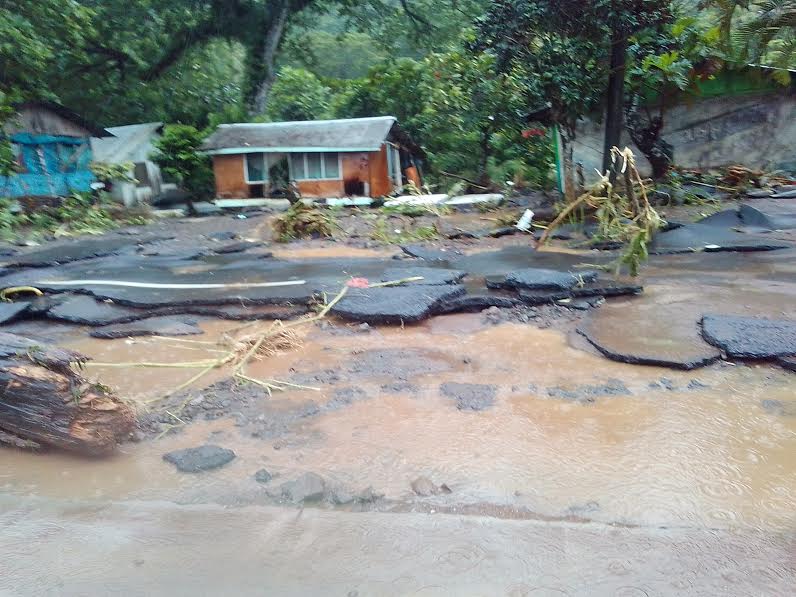 Dozens of cars were seen stalled in the middle of the roads and taxi drivers reported having to pull over to the side and wait out the floods.
Fugalei residents reported waters too deep to cross on foot and advised pedestrians to take the Taufusi route.
Rainwater in the Sinamoga area abated in the afternoon but not after sweeping mounds of litter, plastic bottles and all types of rubbish onto river banks, bridges and streets.
By Tina Mata'afa-Tufele

•
18 December 2020, 8:00PM