Savaia gives thanks, lights up Festive season
The village of Savaia Lefaga took the lead in lighting up their roads on Thursday night ahead of the the Government's inaugural Festival of Lights on Friday.
But before the lights were switched on, Savaia villagers gathered for their annual thanksgiving service which they have been observing since 1904.The Church ministers serving the village; Rev. Keneti Leaupepe, Pastor Christian Faoa and Rev. Clay Tofilau conducted the service.

Rev. Leaupepe said there were six main goals to the annual service that was attended by close to a hundred villagers. 
The purpose, he said, was to mainly seek God's blessing upon the villagers so that its population grows. 
"Secondly, is to seek blessings upon the villagers of Savaia so they can succeed in all areas encouraging others to serve the Lord," he said. 
"Thirdly it is to ask for God's blessing upon the village council so they have the spiritual wisdom to rule the village and live in harmony…"

The village also gave thanks for God's blessing upon their land and marine life that has provided food security for the current and future generation. 
After the service it was then time to switch on the lights. 
Neighbouring villages welcomed the light festival near them with many driving from as far as Safata and Saanapu to view Savaia's light show. 
There was not one family that did not have any Christmas lights, thanks to the support of the Samoa Tourism Authority in partnership with the village council.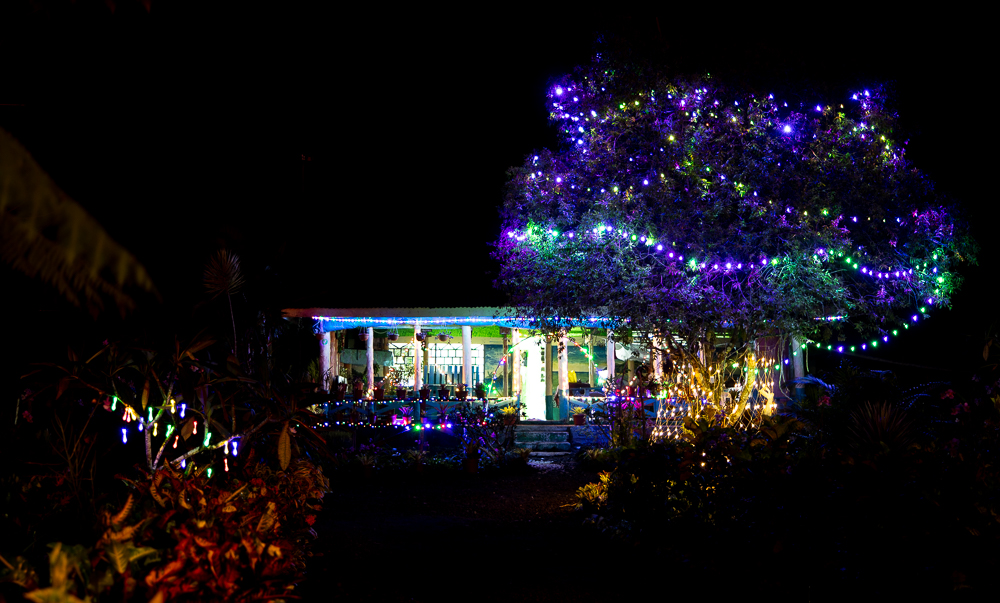 According to Sua Iesed Ieremia of S.T.A., Savaia is the only village that put up its hand to be part of the Government's Festival Lights and had taken the lead by turning on their lights ahead of the official event.  
He said S.T.A. has assisted by providing funds for some of the Christmas lights that was distributed by the village council to every household in Savaia.