Loto Taumafai School awards all students

By Marc Membrere

•
10 December 2020, 3:00PM
The Loto Taumafai School at Vaitele held a prize-giving ceremony on Wednesday with all students getting rewarded for their work this year.
Chief Executive Officer, Leta'a Maiava Devoe, said that it is not about being the top of the class or the bottom as theirs is a special needs school and their students have different disabilities.
"The classes are split into three categories: those who can improve and those who may be able to improve and those who are, you know, unable to improve in their school work," he said.

"But because of the Convention for the Rights for People with Disability, they are all given the equal opportunity. It's their human right to be given an education so whether they have got a disability or not, every child has a right to be in a classroom in Samoa."
Students, parents and the Loto Taumafai staff gathered in the school hall on Wednesday morning for the prize-giving ceremony with the excited students all smiles as their names were called out to receive their certificates.

Leta'a said their main objective is to give their students an education and to have them taught in those three levels.
He further explained that graduation and prize-giving ceremonies in other schools are similar to the one at Loto Taumafai School, as parents show their appreciation when their children receive their awards and are given ula and lei.
"The students here, they look forward to this because it's the end of the year," he said.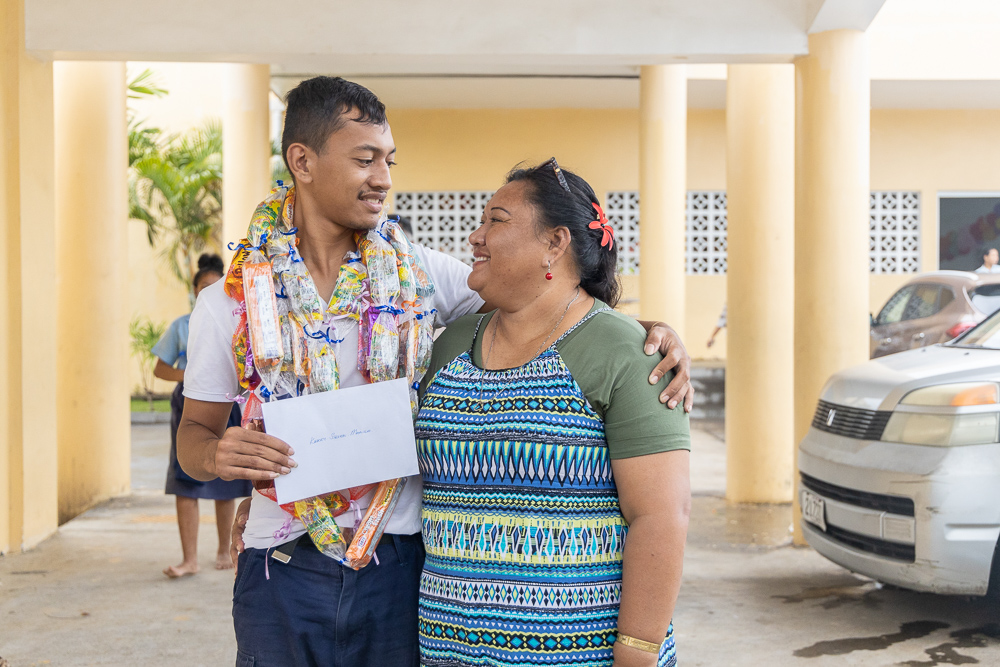 Leta'a has also revealed that there would be no Christmas party for the students this year due to the pandemic, and follows last year's party cancellation due to the measles outbreak.
Some of the students danced during the prize-giving ceremony with the C.E.O. revealing that while some of them had hearing impairment, their disability didn't stop them having fun as they could still feel the vibes of the music.
Leta'a added that watching the students enjoy themselves is a sense of achievement.

"You see them being happy. You watch them as they come up and collect their prizes," he said.
Each student received a gift voucher from Business Systems Limited (B.S.L) and the Parents Teachers Association, which would enable them to purchase educational materials or toys.
"And that's the purpose of the whole ceremony today, to give them a reward for a year of school work," said Leta'a.
 It's not much but at least, their parents will take them to the store and they will get to spend that money on what they want, whatever they get out of that small voucher, that's the important thing."
The students from Year 1-11 and the vocational classes received their report cards, which are based on the achievement of the child. According to Leta'a, they have an individual education programme based on their ability to absorb or learn.
For this year there are 93 students currently enrolled at Loto Taumafai School which is lower than previous years, due to the impact of the measles epidemic last year and the current COVID-19 pandemic, which Leta'a says made parents reluctant in bringing their students to school.
Nonetheless Leta'a thanked the parents of the students and the assistance from the Government through the Ministry of Education Sports and Culture and the Ministry of Women, Community and Social Development and various other school donors.

By Marc Membrere

•
10 December 2020, 3:00PM