Florist opens business at Moata'a
A local florist shop, P&T, Green Arrangement Florist has opened in Moata'a with fresh flowers sourced from Mount Vaea among products to go on sale. 
The shop was officially opened in Moata'a on Tuesday with the business owner, Puluno Fili Woo Ching, saying it was a dream come true for him and marked a new beginning for him and his family.
As a professionally trained chef for over 30 years, the father of six had to make a career change to flower making and decorations, and he is excited about the prospects of his business despite the challenges brought on by the COVID-19 pandemic.
"All thanks to God first for his guidance really because if it weren't for him this would only have remained a dream," he said in an interview with the Samoa Observer.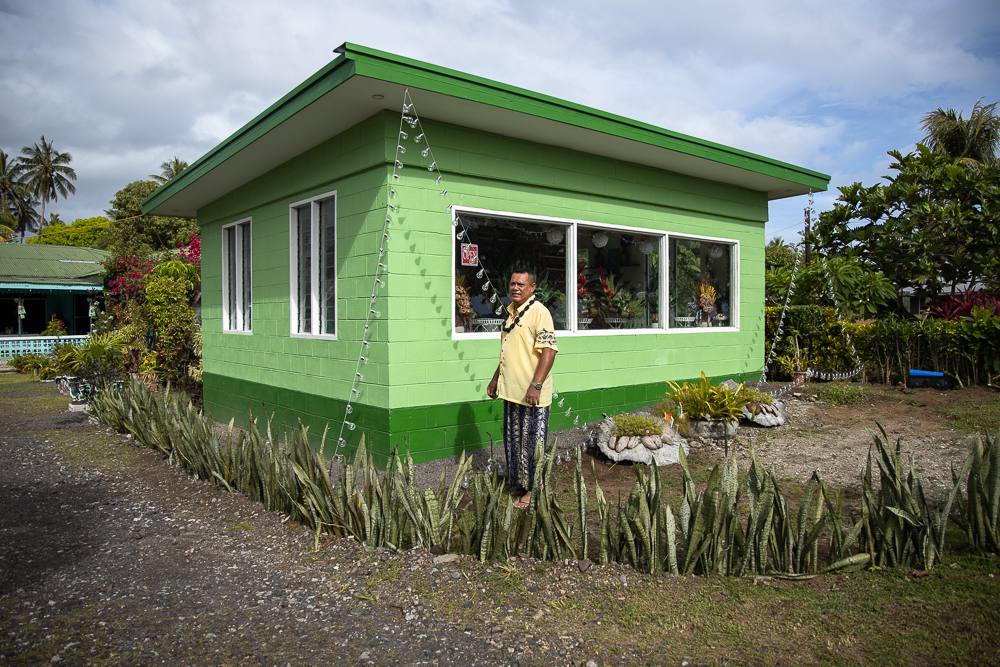 Mr Woo Ching began developing his skills as a florist and decorator at events when he initially started decorating food at the various gatherings he was engaged in.
As part of the products to go on sale at his shop, there will be fresh, artificial and dry flowers for sale on top of providing event decoration. Part of the decoration also includes objects such as vases made out of material found in the environment and Samoan items such as tuiga (traditional Samoan crown).
Fresh flowers that will go on sale in the shop will come from Mount Vaea with Mr Woo Ching confirming that he has a supplier to ensure the business meet its orders.
"I have a brother who lives there and they're basically the ones looking after the garden for me and that's my backup garden," he said.
Asked what his dream is for the future, he said it's to build a brighter future for his children through his business.
"Mainly during these unprecedented times, most are unsure of what is ahead of them so we have these types of plans to secure our children a bright future ahead," he added.
"I also advise our local florists and small business entrepreneurs to just go for it. You never know when you'll get your chance if you don't go for it."
Mr. Woo Ching is not a newcomer to this sector, as he has been engaged to provide flowers and decorations for weddings and other big events over the last seven years. 
The business' acronym P&T stands for Puluno and Ta'aloga, which are his and his wife's first names.
The funding to construct the shop at Moata'a comes courtesy of a grant through the Civil Society Support Programme (C.S.S.P), which offers households and organisations the chance to apply for funding from the Green Climate Fund (G.C.F.) Vaisigano Catchment Project to fund the development of sustainable initiatives.