Car crashes into power pole at Moamoa

By Marc Membrere

•
30 November 2020, 10:20PM
A car crash on Saturday night disrupted the electricity supply across Moamoa and Sinamoga in the early hours of Sunday morning after a car plowed into a power pole.
Questions sent to Police about the aftermath of the accident and whether anyone had been charged or injured were not answered on Sunday. 
But an overturned vehicle at the scene of the crash and debris suggested that the accident was serious. 
The crash happened at Moamoa on Saturday night and power was cut in the area on Sunday morning when the Electric Power Corporation (E.P.C.) had to replace the damaged pole.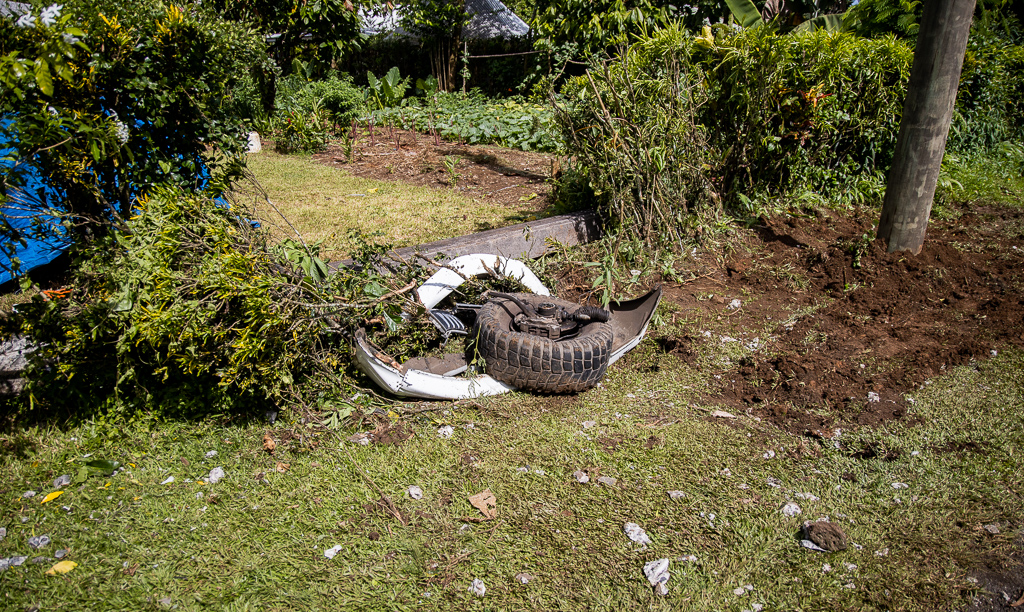 The incident took place in front of the house of Pesa Pesa and Sela Pesa of Moamoa.
They told the Samoa Observer on Sunday that they were watching television on Saturday night when they heard a loud noise in front of the house which they immediately found out was a car.
The E.P.C announced in a Facebook post on Sunday morning that the power would be off in areas in Moamoa and Sinamoga as work on affected power lines in Moamoa was being completed.
Mrs. Pesa said they were afraid to go outside because they had found out that the electricity pole had been affected and they worried about the safety of the people in their family.
Mrs. Pesa stated that she wasn't aware of who called the Police but said that they had arrived in the area after the accident, while a few people in the village came to the site of the incident.
She said that she believed the driver of the car was from Moamoa but did not have further information about their identity. 
She said the power did not go off when the accident occurred but the E.P.C had disconnected the power when they came to Moamoa to repair the electricity pole.
When asked if there was an ambulance present after the accident, she said that there was nothing except for the Police and E.P.C vehicles.
The damaged pole was changed from a cement-based pole to a wooden one following the repairs. 

By Marc Membrere

•
30 November 2020, 10:20PM