Samoan advocate wins SunPix Award
The sixth SunPix Pacific People's Awards were celebrated on Friday night to celebrate emerging and young Pasifika leaders in New Zealand. 
The event was staged at Eden Park to mark the contributions of the Pacific community to life in New Zealand. A total of 13 winners were recognised under seven awards categories. 
This year's event centred on the contributions made by Pacific people in their communities amidst the effects of COVID-19. 
"We feel very fortunate to be able to celebrate our Pacific people in a year that has been full of uncertainty. These recipients have been at the forefront of keeping our communities safe during Covid-19," SunPix Director Ngaire Fuata told Tagata Pasifika.
Samoan Aigagalefili Fepulea'i Tapua'i was a recipient of a SunPix Award who received the Pacific Emerging Leadership Award. 
She is Head Girl of Aorere College and has been a prominent advocate during COVID-19 lockdowns for the rights of high school students. 
She advocates for sustainability in education; is a climate change activist heading indigenous environmentalist group 4TK; and recently marched against school violence with other students.
Upon receiving her award, she acknowledged her family, especially her parents for the sacrifices they made for her.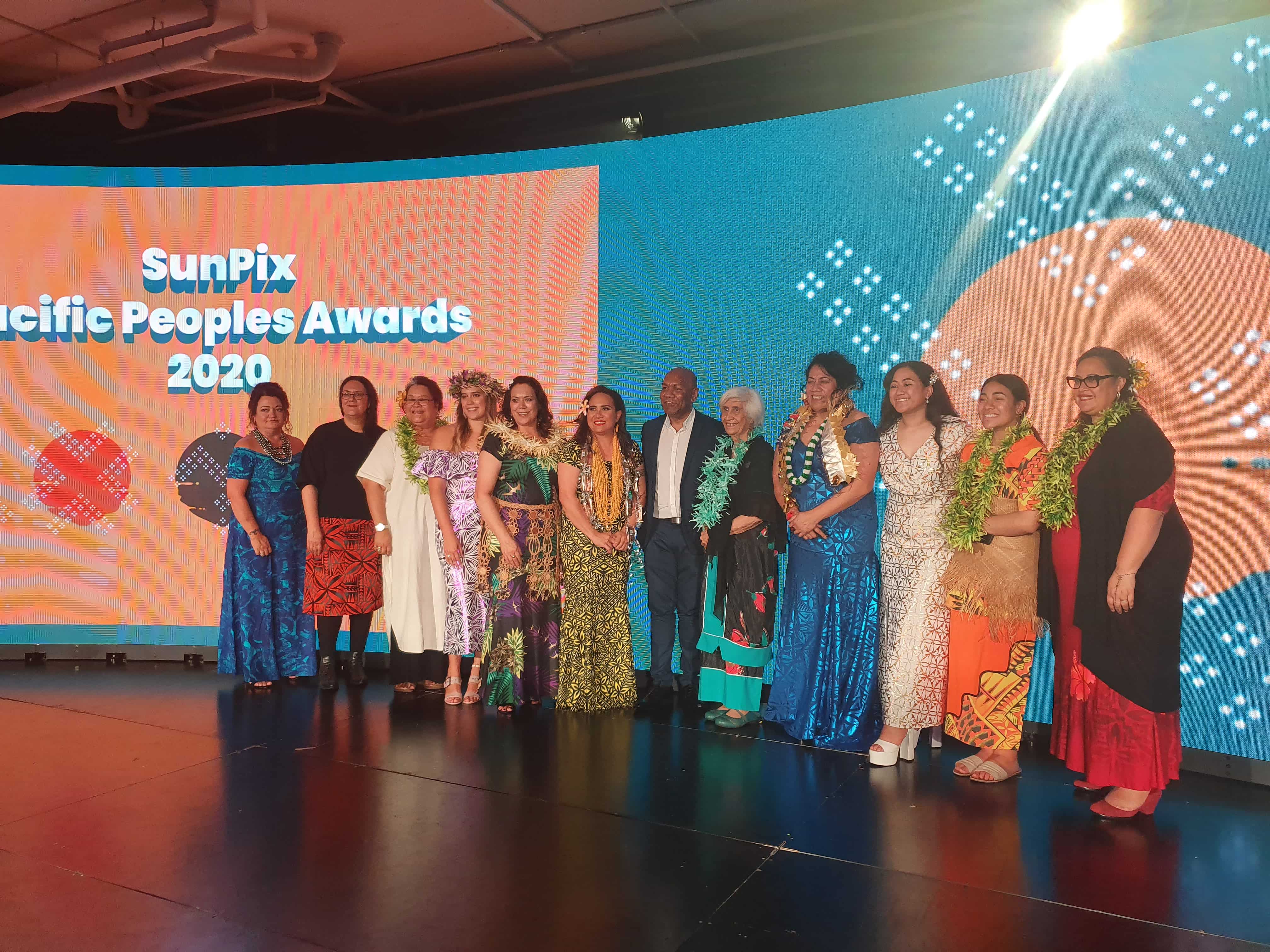 "First of all, I'd like to thank my parents…I'm so deeply honoured that I get to be your daughter. And for my siblings, thank you for making sacrifices so that I wouldn't have to, and paving the way for me," she said in her speech
"It's important that we let our youth know that there isn't supposed to be one voice. When there's one voice, you miss out on so many perspectives and stories that need to be heard as well, so I'm really adamant that for whatever I do, I can never be the voice for our people because you should be listening to all of us.
"You shouldn't be romanticising [or] tokenising one person to represent a whole community."
SunPix Pacific Peoples Award Winners 
Ministry for Pacific Peoples – Pacific Community Leadership Award
Rachel Enosa
Sally Dalhousie
Ministry of Education – Pacific Education Award
Sosaiete Aoga Amata Sāmoa I Aotearoa (SAASIA)
Lynn Lolokini Ikimotu Pavihi
Ministry of Foreign Affairs & Trade – Pacific Enterprise Award
Rob Teina / Supreme Plumbing
Amatailevi Stella Muller
Le Va – Pacific Emerging Leadership Award
Aigagalefili Fepulea'i Tapua'i
Tatyana Manoa
Pasifika Futures – Pacific Health & Wellbeing Award
Dr Apisalome Talemaitoga
Safaato'a (To'a) Fereti
PHARMAC – Pacific Service Excellence Award
Pasifika Medical Association – Debbie Sorenson
Talanoa Ako (Ministry of Education)
ProCare Health – Pacific Top Year 5 Medical Student
Leilani-Grace Richardson