Toamua father wins last Vodafone car
A 67-year-old father from Toamua, Afereti Uili, has won the final Hyundai Grand i10 vehicle, one three as part of Vodafone's 'Dream Big, Win Big Promotion'.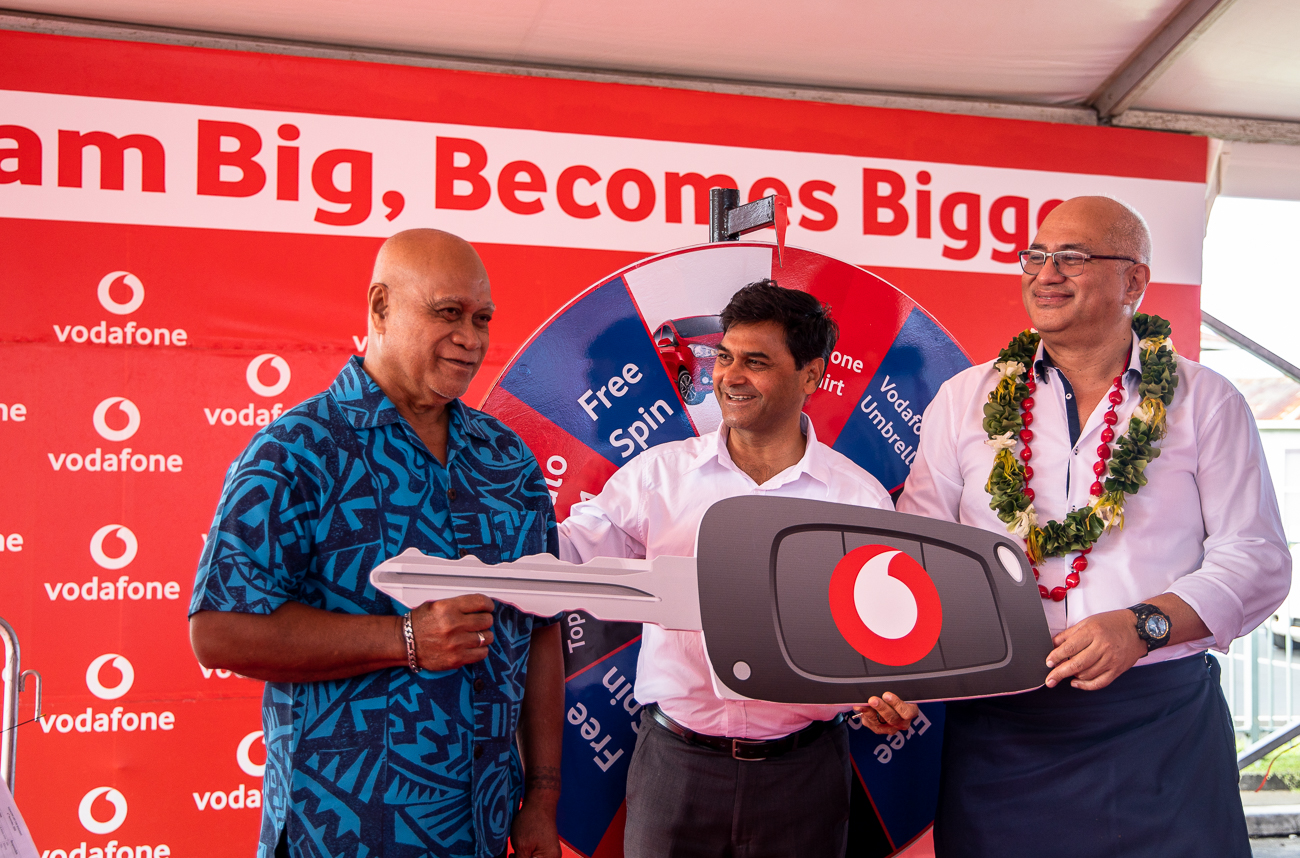 In an interview with the Samoa Observer, the excited father from Toamua-uta said it's one of the most unexpected moments in his life.
"Today has brought a different feeling as I thought I wouldn't be standing in these shoes and going home with a brand new car," he said.
"I got shocked and excited at the same time when I got a call from Vodafone that I'm one of the spinners."
According to Mr. Uili, his brand new vehicle will be of great help to his family.
He was one of five participants who won the chance to spin the prize wheel to determine who would drive home in a new car. 
For the other four participants who did not win a car, they received brand new phones and other accessories.
The National University of Samoa (N.U.S)'s President and Vice Chancellor, Professor Alec Ekeroma who was invited to deliver a keynote address, congratulated the winner and acknowledged Vodafone investing in the community.
He commended the telecommunication service provider for its continuous support towards N.U.S and the people of Samoa through the provision of sim cards and more.
Vodafone Samoa's Chief Executive Officer, Nofoasaefa Satish Sharma, said the company has done a lot of research and planning in order to create the promotional giveaway which he reiterated will add value to the lives of families.
He also added that the promotions are for their customers who are the people of Samoa.

In addition to the vehicle giveaways, other Vodafone customers claimed cash prizes and Student Sim winners.