Graduate dedicates success to parents
Years of hard work and studies have paid off for a former Samoa College student, Tafaeafe Falala-Jess Schuster, who dedicated her success to her parents and family. 
The 26-year-old from Afega graduated with a Bachelor's degree in Communication Interpersonal and Family from Weber State University in the United States of America. She is the eldest child of Leilani and Fata Ryan Schuster.

Due to COVID-19, her graduation ceremony was postponed to August; however, she chose to undergo the virtual graduation in June. 
"I felt hurt when my family could not come over to America because of the global pandemic and I couldn't go home either," she said.
Ms. Schuster has been trying to return home since May of this year but was able to arrive in the country in September.
During the period of waiting for her flight back home, she tried her best to stay indoors so she won't be exposed. 
"I tried to stay home all the time so that when I get the time to go home, I won't be exposed.
"I did not want to attend the graduation on the new postponed date because it's not the same not having family there; yet, I was so excited after going through so much and finally coming to an end."
However, she said that graduating with a degree in her chosen field is significant because it signifies that all her hard work and efforts have paid off.
"Coming from a small country like Samoa, it is a huge accomplishment not only for me, but for my family as well," she said.
"I dedicate my achievement to my parents, because they are hardworking people that want to provide the best for their children.
"I was fortunate to have parents that supported me with any decisions that I made and they always advised me that I can do better in everything including school. The support of a parent makes a huge difference for any child because it motivates them to become better."
Without her family's support and encouragement she would not have been able to accomplish her degree but her inspiration in life was her late grandmother, Taulesulu Malifa.
"My grandmother pushed me to do my best; she always loved how we women in our family were independent that's why she pushed us to do our well in school.
"It motivated me to finish school and return home to help out the family and my parents with their business.
"For my last year in university, I could have done it online and come home when I found out she was sick but she insisted I stay and finish my studies. She was relieved and happy that I graduated but was emotional that she could not be there for my graduation."
Ms. Schuster also faced a lot of challenges during her journey such as being away from family and adapting to her new school system.
"It was my first time being away from family and I felt homesick sometimes.
"Being the oldest of three children, I wanted to set a good example for my little siblings."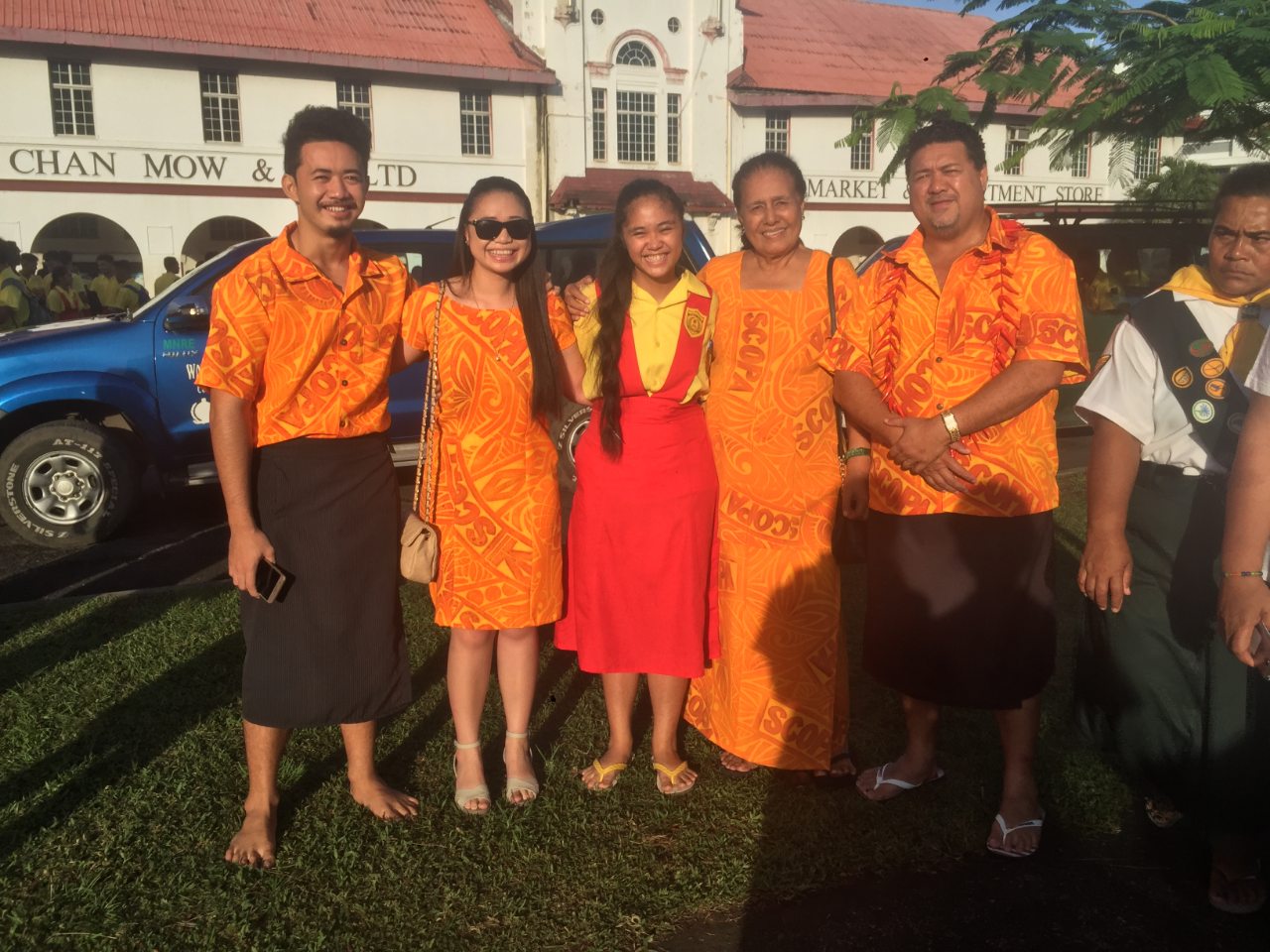 She added that the standard of education in America is different than Samoa which forced her to study harder.
"I also want to thank uncle Gatoaitele Savea Sano Malifa and aunty Muliaga Jean Malifa for their support during my education as well.
 "The reason why I chose this field was because I wanted to help out families; a problem faced nowadays with some families and couples is that there is a lack of communication or they do not communicate well which leads to various issues.
"I believe that communicating, understanding each other really does help avoid problems and I want to be an advocate against violence and try to help others."
Her hopes and dreams for the future is to make a difference in the lives of those affected by violence especially women and children such as hoping to pursue a career path at Samoa Victim Support Group or other organisations. 
She is also a graduate from Samoa College.