Mercy Shop celebrates 21 years anniversary
A local business has celebrated its 21st anniversary since its establishment and marked the occasion last Saturday with discounts on selected items and free ice cream.
The Mercy Shop, which is located next to the traffic light along Saleufi Street in town, marked its anniversary with a 20-50 per cent discount on selected items as well as free ice cream for customers.
The business co-owner, Tofilau Genevieve Pupi, told the Samoa Observer that her firm's 21st anniversary would not have been possible without God.
"Everything is all from the Lord. I believe that 100 per cent so I work according to what he tells me to do," she said.
"Physical training is of some value but godliness has value for all things holding the promise for both present and the life to come.
"The key to success is to have the confidence of love, pure heart and sincere faith. Proverbs 3:6 acknowledge him in all your ways and he will direct your paths.
"I would have never been able to do this without the help of my husband, who is the owner, Lilomaiava Penetito Pupi, my children and my mother, Nino Fuimaono Lafaele – she always makes sure that we put God first."
The mother of three also revealed that the shop was named after her daughter Mercy who was born in the same year 1993.
The shop started as an over-the-counter business. Five years later they started selling from home at Vaitele with everything displayed inside their living room. And in 1999 they moved the business to town at Taufusi, Savalalo and eventually Saleufi.
"I wanted to do something away from home because we will work longer hours at home," added Tofilau.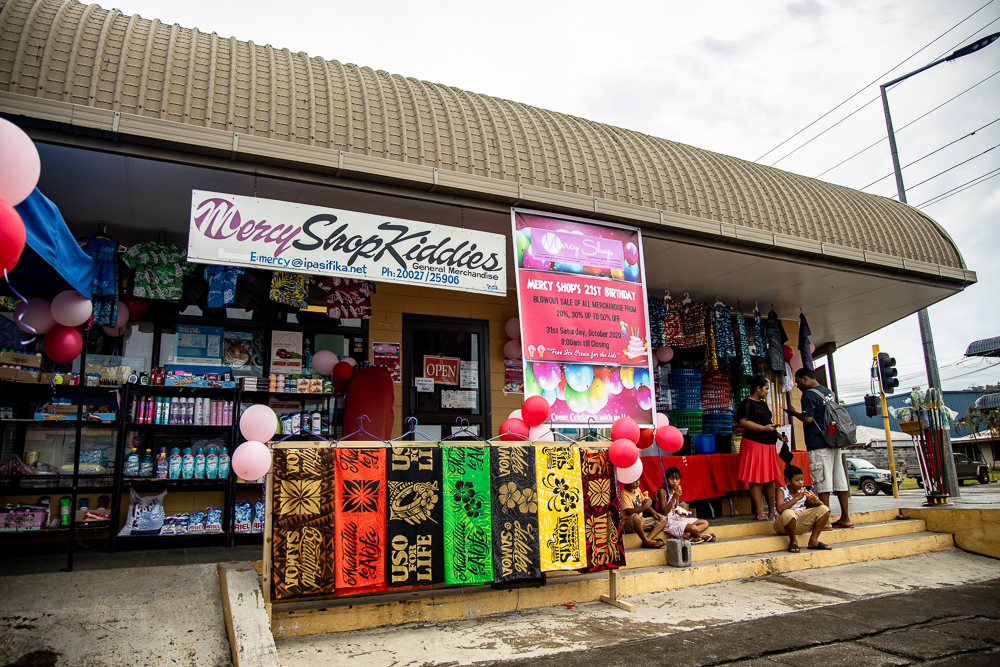 The idea of setting up a children's merchandise shop due to popular demand was initially raised with her husband, who asked that she be patient.
"My husband said to have patience, there will come a time and I did, because I believe in God and he will give me the chance and the opportunity on his right timing.
"There was an opportunity to rent a small space at Saleufi and while other people moved out I kept extending my business.
"I give back the glory and thanksgiving to the Lord. I am passionate and dedicated to it."
And over the years she began to notice how Samoans wanted the best for their children in terms of attire. 
"They spoil them especially nowadays, not like in the past where if a child had clothes and that was it but now they want to dress the children from the top of their heads to their toes," she added. 
"Life is too short and we just need to enjoy every moment of it, I am so very blessed that I am giving them."
And through her business, she was able to express the love of God.
"He's the almighty one and if your work is not based on him you will never succeed. I am always grateful to God for his blessings and I believe in his miracle works.
"I also thank all the customers for their support and love."