Apia women victorious in Savai'i Sevens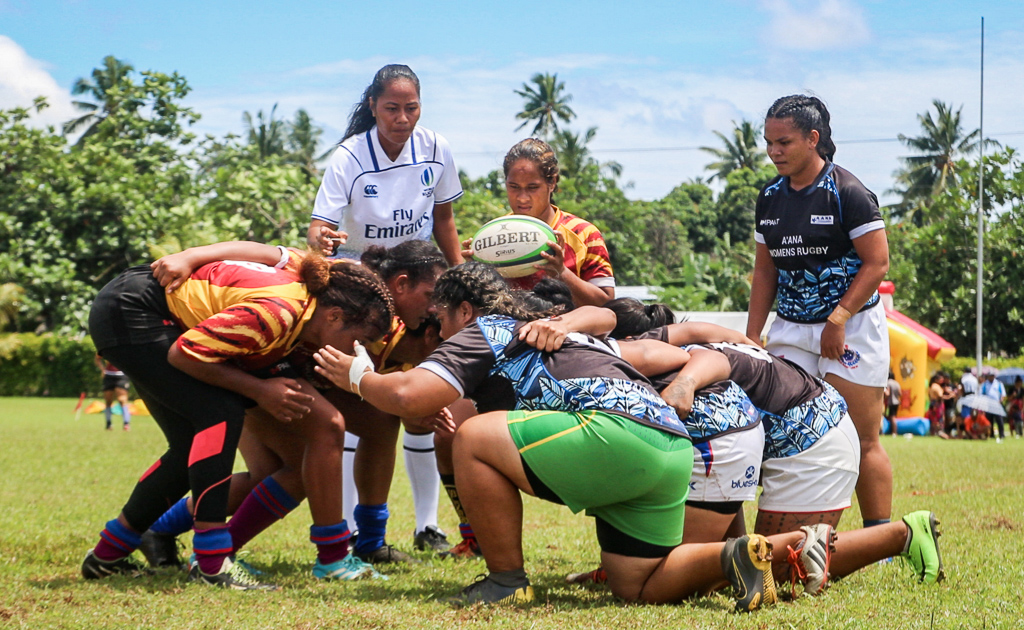 S.C.B. Apia Maroons have won this year's Vodafone Iva Savai'i Sevens for the women division.
The two-day tournament commenced on Friday at the Prince Edward Park at Iva, on the big island.
The tournament is an annual tournament and has been ongoing for twelve years now. 
This year saw 32 teams for the men's competition both from Upolu and Savai'i and six teams for the women's division. 
The final game for the women's competition saw a tough match between the S.C.B. Apia Maroons from Upolu and St. Pierre Malotau team from Manono. 
St. Pierre Malotau tried their best to win, but the S.C.B. Apia Maroons defense was the key factor that contributed to their success. 
S.C.B. Apia Maroons scored two tries and one successful conversion. The final scores were 12-10 points. 
The captain of the winning team was thrilled with their team's achievement. 
"We are just so happy with the results we got," the 22-year-old Teuila Aukusitino told the Samoa Observer. 
"We've worked hard for this tournament and we are grateful that it turned out well."
Preparing for the tournament and having to travel to Savai'i was no walk in the park, admits the winning team's captain. 
However, she is a true believer that nothing comes easy in life. 
"You know, if you want to win, you have to put in a lot of work. That's exactly what we did. We've got a couple of new girls on the team and I am proud of their efforts and commitment. 
"This is teamwork and I am happy with our performance and we give credit to all those who supported us and helped us get the results we got."
Lastly, Ms. Aukusitino used the opportunity to thank the orgainsers of the tournament and also send a message out to the young girls of Samoa. 
"This tournament is a great way to develop the skills and the talent of our youngsters. This provides a platform for us to expose our talents and also help build up our confidence and experience to play the game professionally. 
"Personally, I have learned a lot from this tournament and I hope it's the same for the other players too. 
"It isn't just about winning the game. It's about building connections and bonding with the other players not only on the field but also off the field. 
"And for me, I loved sharing and getting to know the other players, especially girls. It's amazing to see the increasing participation of girls in the game of rugby. 
"I also encourage my dear sisters out there to take up the challenge and pursue their passion. It's not just a game for boys. 
"We can do it too."