Samoa-backed Jai Opetaia stops Kelleher
World-ranked Samoan cruiserweight, Jai Opetaia, took another step forward in his rise to the top on Friday morning (Samoan time) when he stopped Ben Kelleher with a display of boxing skills and power punches.
Opetaia, who is strongly backed by the Samoan Government through the Samoa Tourism Authority, proved far too slick for Kelleher in their rematch at the Fortitude Music Hall in Brisbane.
Opetaia knocked him out in round six of a scheduled ten round, when Kelleher's corner threw in the towel and referee, Steve Marshall, deciding to sop the fight.
Prior to the stoppage, Opetaia was landing a flurry of punches, pushing a staggering Kelleher around the ring.
There were concerns about an injury on one of Opetaia's hands but he boxed clinically and did enough to secure the victory. 
The bout started slowly with both boxers testing each other out but as the fight wore on, it became apparent that Opetaia was another class above his opponent.
Speaking at the end of the fight, Opetaia said he was pleased to be back in the ring after the inaction caused by the coronavirus pandemic. He said he's sacrificed 12 weeks away from his family during the training camp and he wanted to make sure the sacrifice was worth it.
"To everyone who have supported me, I want to say thank you so much," he said.
"I'm just a kid from the Central Coast, and to get this love and support is massive. I've got two countries behind me, the Samoan government and the Samoan people, to get their love and support is very important. Australia is behind me, Samoa is behind is behind me, thank you guys, I cannot thank you guys enough.
"I'm training hard and doing my thing and to have you guys behind me means the world to me."
Kelleher said it was a tough fight but admitted he was privileged to share the stage with someone whom he believe will become a future world champion.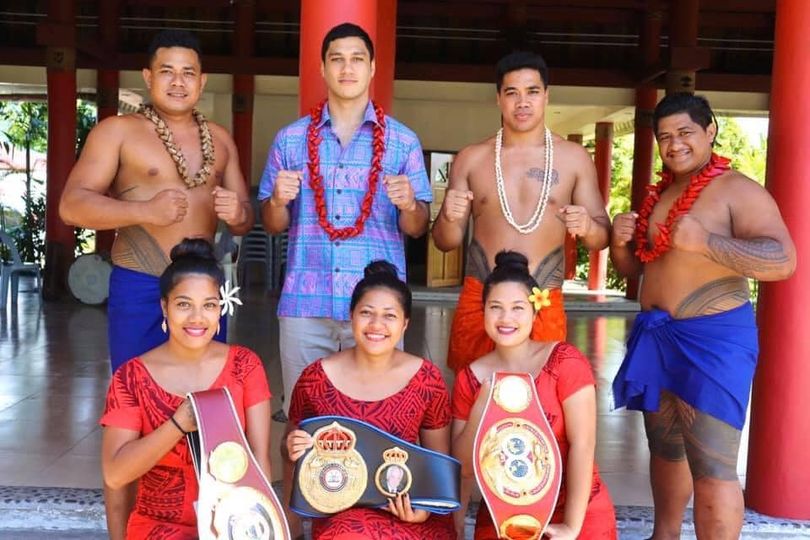 The fight was sponsored by the Samoan Government, with a message from Prime Minister Tuilaepa Dr. Sa'ilele Malielegaoi, screened just before the main bout.
Opetaia is ranked #3 by the IBF. Number #1 and #2 is vacant with the IBF so this could mean he now becomes the next mandatory opponent to fight for the IBF Cruiserweight Title of the World.
In other bouts, Australian heavyweight champion and Samoan, Faiga Opelu, was defeated by Justis Huni, who made a successful professional debut when he stopped the Samoan in seven rounds for the Australian heavyweight crown. The bout was sponsored by Samoa Airways.