Candidates urged to admit Police records, as P.M. reveals $2 fine
Prime Minister Tuilaepa Dr. Sa'ilele Malielegaoi urged Human Rights Protection Party (H.R.P.P.) candidates to disclose their Police records, as he confessed to a blemish on his own. 
The leader of the ruling party issued the call to the party's election candidates during an H.R.P.P. caucus meeting on Tuesday afternoon at Petesa, Sogi. 
The Prime Minister made an example of a mark on his own record stemming from a double parking infringement, over which he was fined $2. 
"I forgot I was charged in 1972, some 48 years ago for double parking," he told the H.R.P.P. caucus.  
"I double-parked for only two minutes and the Police charged me for it."
Tuilaepa said he had to declare the blemish on his records, revealing that this election was the first time he was asked to provide a Police report during the nomination process. 
The Prime Minister said all candidates should be similarly upfront about their previous convictions during the registration process, to make the work of the Electoral Commission's Office easier.
The Samoa Observer was told that Tuesday's meeting was held to allow candidates to raise any matters they had issues with before the end of the nomination period arrives on Friday. 
The meeting was attended by more than 100 candidates.
According to Tuilaepa, at the time, he paid the $2 fine for the traffic offence. 
"That is what is in my [police] record and I'm telling you so you would know that even I'm not clean," he said. 
The Prime Minister said that he was lucky because only those who have previously incurred sentences of three years or more will have their nomination affected. 
"So don't worry about your conviction, write down your correct conviction," he said. 
During the meeting, the Speaker of the House, Leaupepe Toleafoa Fa'afisi, also raised issues with a requirement for a medical report. 
Leaupepe said that the requirement where a doctor must declare that a candidate is healthy is prohibitive.
"I'm using a wheelchair but the doctor said I can't run because I'm sick," said the Speaker. 
"Minister, don't bring up any more of this kind of stupid matters unless a person is insane. If you are elected by the constituency then that [... person should be] the member."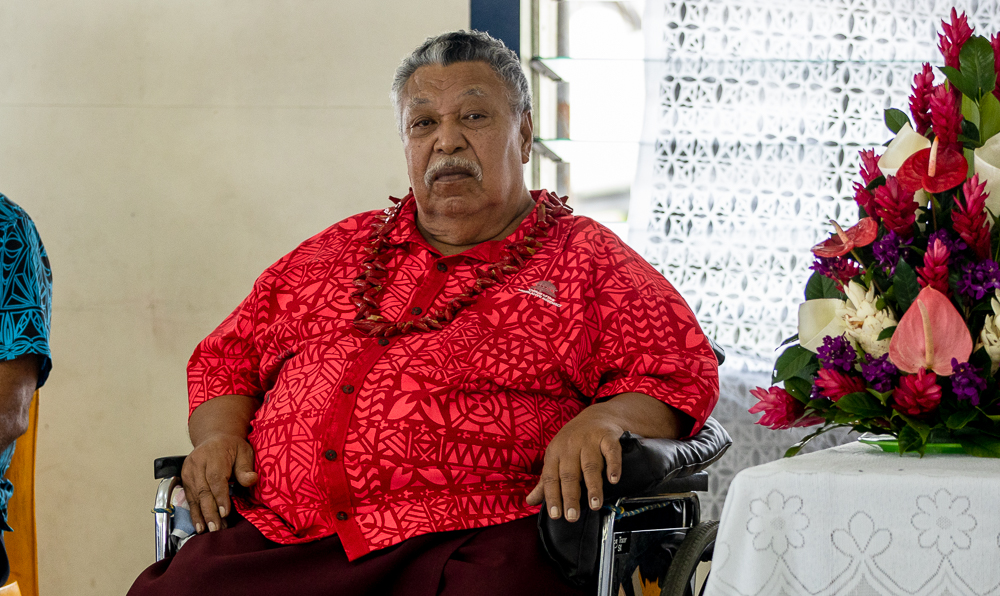 The Speaker directed his comments toward the Minister of Electoral Commissioner, Fa'aolesa Katopau Ainu'u.
He said he had intended to run again in next year's election. And that a doctor should not be given the authority to say which candidates can run and which cannot. 
While he agrees that a police record is crucial in case a serious criminal slips into Parliament as an M.P., he disagreed with the medical report requirement. 
He then said he has decided not to run again but urged the Minister to look into these matters carefully. 
Leaupepe added that decisions about the election of M.Ps should not be made by other people. 
Asked to comment on the claims, Electoral Commissioner, Faimalomatumua Mathew Lemisio said the medical report is only for those that were overseas for medical treatment. 
He said the report is proof that a candidate was overseas for medical checkup.
Faimalo said there is a declaration on the candidate's nomination form on which they have to declare if they are mentally unwell under the Health Ordinance Act. 
He said there is no other requirement specific to any disease.