Prioritise Biblical stories, Pastor urges
A Church Minister has called on Sunday school teachers prioritise stories from the Bible as opposed to popular secular stories and Samoan traditional stories for White Sunday performances.
Pastor Solomona Leaana Moreli, of the Christian Church at Vaitele, made the call as the nation celebrates White Sunday.
The congregation hosted an "open air" programme on Saturday at Vaitele-tai to spread the word of God. They had also performed spiritual items such as hymns and role-plays. He told the Samoa Observer that their "open air" programme began a week ago.
Pastor Moreli stated that the advice he would usually offer in the spirit of Christianity is for churches to emphasise gospel stories for use in White Sunday role plays - not traditional Samoan stories.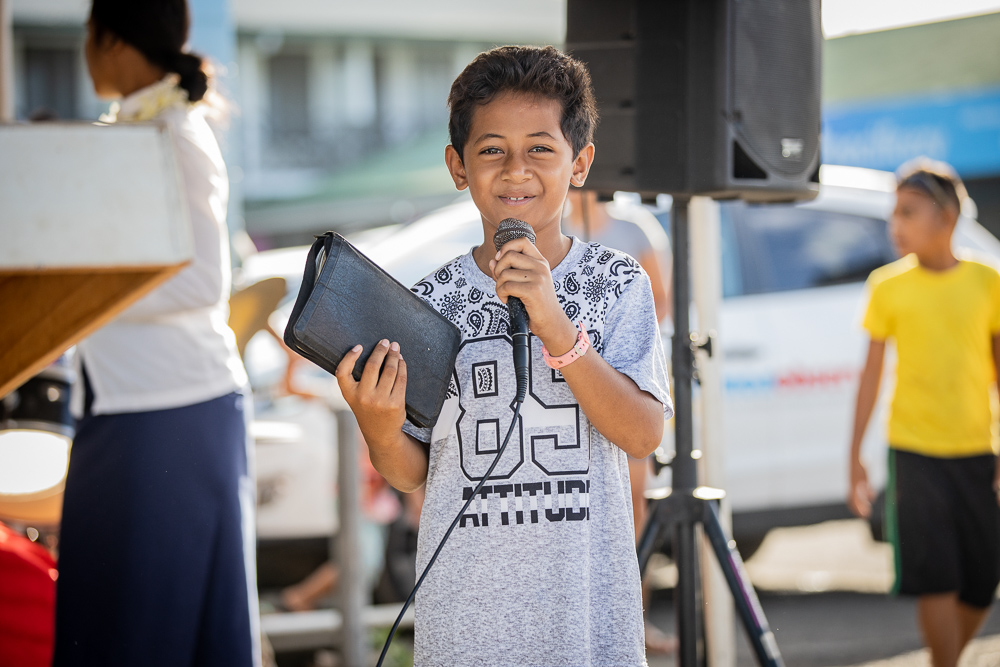 "This has become a habit for the majority of churches and it's making us forget that we should be teaching the word of God instead," Pastor Moreli told the Samoa Observer.
"There are many interesting stories about the Word of God in the Bible for children to base their role plays on. As a matter of fact, children are the purpose of tomorrow and though their purpose is food on their special day, it's more important that they deliver the word of God to their parents.
"What's even better on White Sunday is that parents will get to listen while their children preach about God."
Pastor Moreli said most of the time parents and elders speak and preach while children listen in Samoan churches but on White Sunday, that arrangement reverses; something he views as a good thing. 
"All churches should step away from using these made-up modern stories and traditional stories about our culture and focus on the word of God through the Bible," he said.
"After all, it's the children preaching and tomorrow is about them".