Digicel shares White Sunday love with survivors
By Talaia Mika

•
08 October 2020, 12:00PM
Residents at the Samoa Victims Support Group's Campus of Hope had a reason to smile on Wednesday.
They were the recipients of a $14,000 donation from Digicel.
Digicel Samoa Ltd-owned hotel, Lava, also gave out cupcakes and served ice cream to the children.
A $14,000 cheque was handed over to the non-profit organisation by the Digicel Chairman, Pepe Christian Fruean, who emphasised that it was not about the amount of the cash donation but the love that the children-residents felt.
"It's important that they know that there is someone that can help them and that there is a place they can go to," he said.
"It's important to spread the message through the media, there's people out there, sometimes, they need help but for some reason, they're not reaching out."
Turning to the S.V.S.G. and the work it is doing assisting and rehabilitating children at its facility at Tuanaimato, Pepe said he has seen children who have taken a new path, after they were taken in at the Campus of Hope.
"As a result of this awareness, people who need help, they can come here and so they can get away from whatever circumstances.
"I've seen some kids when they first came here with different kinds of problems but they've been shown to have so much love and support and they know there's a pathway to take and there's a future for them.
"It's a very dear organisation to us and there's a lot of children and at times, we wish we didn't need to have a place like this because families were perfect but that's not the case."
Pepe then made special mention of the S.V.S.G. President Siliniu Lina Change and the work that they are doing for the children.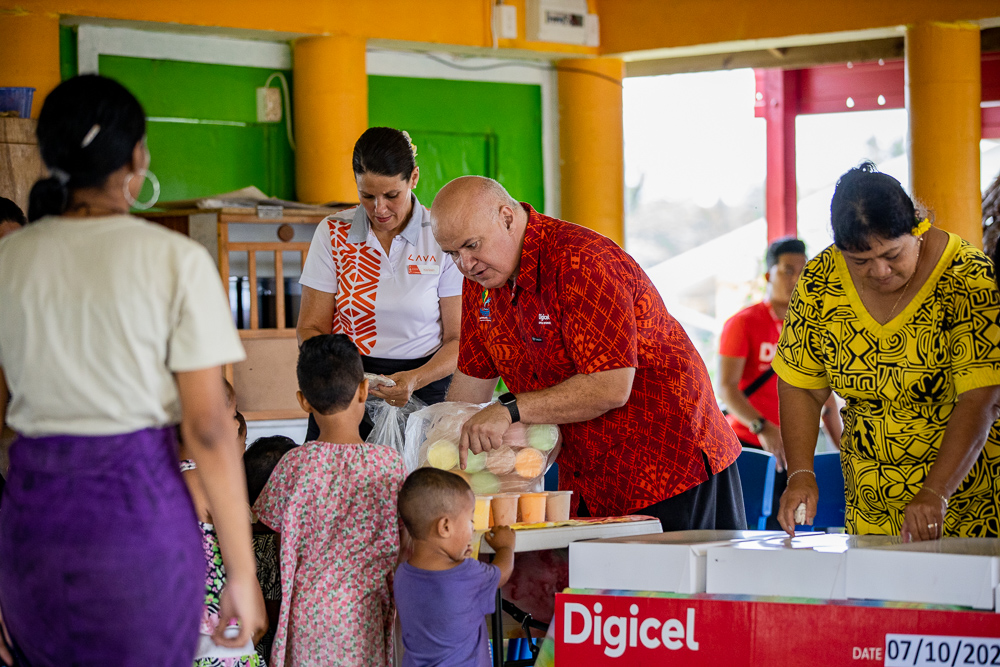 "But we're grateful for Mama Lina and the S.V.S.G. that the kids have somewhere to go to and push out the protection for love because things have not worked out so well for them."
The donation presentation was an emotional event for Siliniu, who shared tears when reflecting on the support that the telecommunications company has made to her organisation and its resident children.
"We're always grateful for anybody that gives and for anybody that comes here and shares these moments with the kids," she said.
"It's a lot of work and to me I'm very grateful and always happy because I don't worry because I know that God looks after this place and God keeps bringing in light people that can help out these kids."
She added that Pepe has been a big supporter of the facility and their financial support was also to mark their 14 years anniversary of operating in Samoa.
"No matter how much we feel down and don't want to continue, once Pepe hears about it, he picks up the phone and encourages me, saying it's not about me but the kids," Siliniu added.
"It's all God's work and that built up the energy and kept us going so thank you so much Digicel and Pepe and what a way to celebrate their 14 anniversary in Samoa."
As part of the telecommunication company's Go Big community promotion, organisations such as the S.V.S.G. will be supported. 
Pepe said Digicel has also earmarked $50,000 to fund work that the company supports in Samoa where the public will be invited to send in ideas on how they can tackle community issues. More details will become available in a fortnight.
By Talaia Mika

•
08 October 2020, 12:00PM