Lufilufi player eyes Manu Sina spot

By Vaelei Von Dincklage

•
06 October 2020, 2:00PM
Leonia Amate, a 24-year-old from Lufilufi, said she is determined to make the best of her selection in the women's 15 squad, which will compete in the Lakapi Championship next month with the best securing spots in the Manu Sina team.
The squad met at the Samoa Rugby Union's High Performance Unit at Tuanaimato on Monday.
In an interview with the Samoa Observer, Amate said such opportunities do not come twice and she will make the best of it.
"I am very happy and grateful for this opportunity. I will not waste it, it is an opportunity that doesn't come twice, and being here today and being selected to be a part of this Lakapi Championship is a huge thing for me," she said.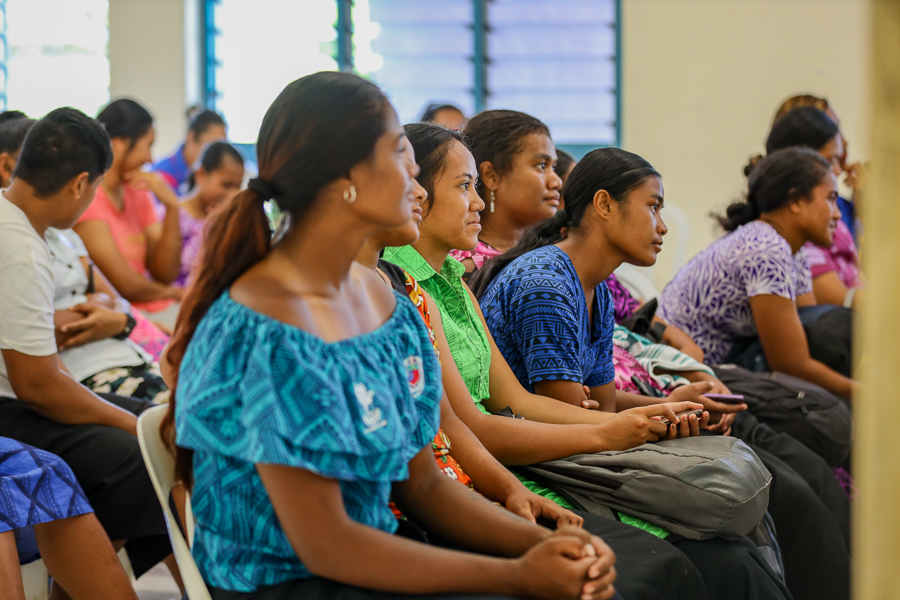 "I never expected this to happen but I guess this is the start of my rugby career, and I am willing to go further and to develop it more."
Currently unemployed and staying at home, the rugby player has big dreams and acknowledges that she is also an ambassador for her family, village and church.
"Being selected in this squad is just the beginning of another tough journey, I have to work extra hard to keep my spot and to be closer to my dreams. 
"I am not only doing this for myself but for my village, church but most especially my family who are always behind me supporting my talent. 
"Being in the rugby field as hard as we all know it's a contact sport but if you play with your heart, no doubt you will make it big someday."
Amate was selected during the Vodafone National Sevens Series last month when she played for the team Heavy Luko of Solosolo, joining three other team-mates who were also called up into the women's 15s squad.
She also expressed gratitude to her former coach as well as family, friends and supporters. 
"I want to thank the Heavy Luko coach for accepting me and making me play for their team which is the reason why I'm here. 
"Thank you to my family, friends, and supporters for always encouraging me as I strive for my dreams. This is for them and my future as well."
In a speech to the women's squad, the HPU President Seumanu Douglas Ngau Chun, urged them to make the best of the opportunity and not to lose the mindset of working hard.
The squad will train on Tuesdays and Thursdays at the HPU field at Tuanaimato. The Lakapi Championship next month will enable selectors to choose the final Manu Sina playing squad. 
Tags
Samoa Rugby Union
Rugby World Cup

By Vaelei Von Dincklage

•
06 October 2020, 2:00PM