2020 Pacific music award winners acknowledged
The 16th annual Pacific Music Awards in Auckland capped another year of exceptional music produced by the Pacific Music Community despite difficulties posed by COVID-19 global pandemic. 
Due to COVID-19 restrictions in New Zealand, the event was pre-recorded and aired online on Saturday evening. 
According to a media release issued by the Pacific Music Awards, the Chairman and spokesperson, Rev. Mua Strickson Pua emphasised that the music awards is about the spirit of giving back to family and communities.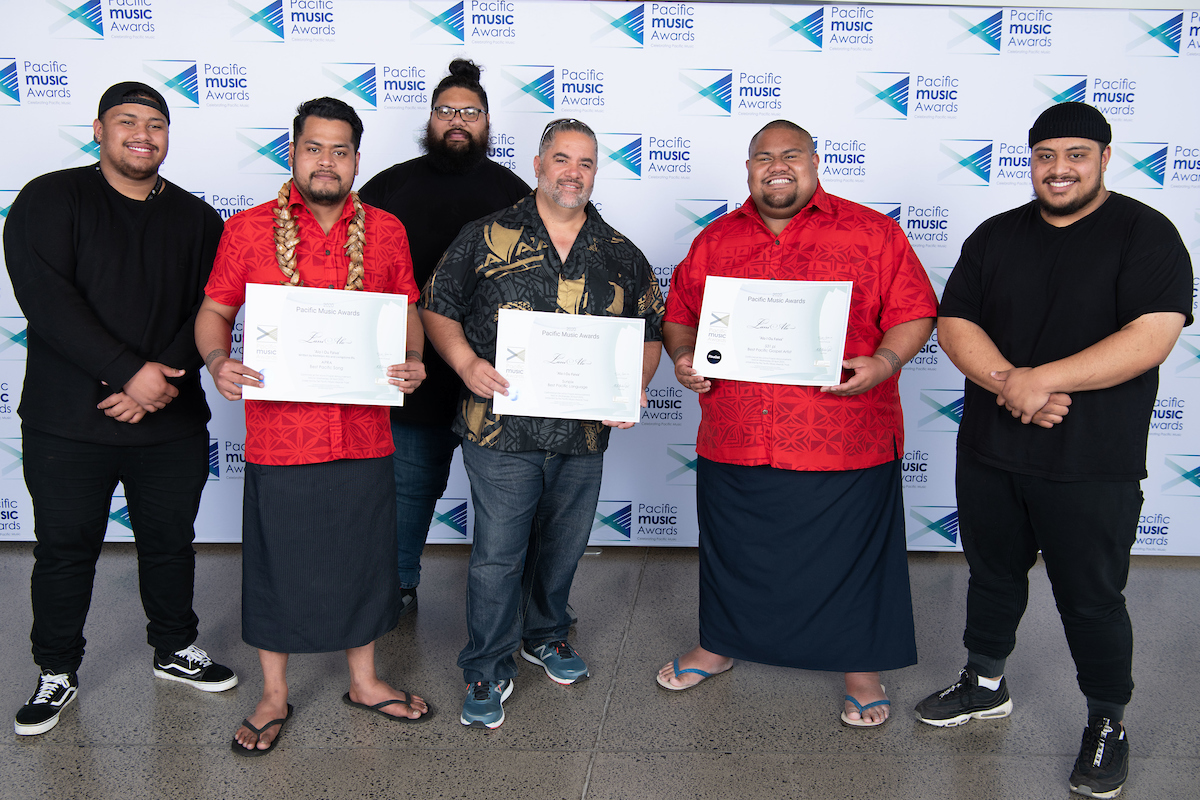 "2020 Pacific Music Awards again travels new oceans of the richness of Diversity and Inclusivity mirroring the Pasifika Wairuatanga spirit of overcoming life struggles and giving back to loved ones from Atua/God to sacred Tupuga Tupuna/ancestors," he said 
"Each finalist and winner is a living example of resilience and hope worthy of honouring and celebrating hence why our 2020 Pacific Music Awards is you and us family, and society musika resilience." 
Promising 17-year-old producer from Auckland, Josh Nanai or better known as Jawsh 685 celebrated a milestone on Saturday night with his first award and received the Special Recognition Award. 
He had created "Laxed - Siren Beat" which became number one in over 17 countries, making Jawsh 685 the very first Pacific artist and the third New Zealander ever to top the UK Singles Chart.
He collaborated with pop star Jason Derulo to create "Savage Love Laxed-Siren Beat" as well as Lauv & Tyga to come up with "Sweet & Sour". 
Jawsh 685 acknowledged his family and his fans in his speech upon receiving his award. 
"I just want to say a big thank you to all my supporters, all my families, my friends, and I just want to thank God for His blessing and this opportunity He has given me," he said.
The awards provided a showcase of the best in Pacific music, with an incredible line up throughout the night of the awards. 
Alongside the special tribute performance to Lifetime Achievement recipient late Daniel Rae Costello by Stevie Heatley, with TCB the band who toured with Daniel across NZ and the Pacific, 2013-2015, there were finalist performances by Church & AP, Lomez Brown, Lou'ana, Shepherds Reign, Lani Alo, and Disciple Pati.
All first time performers at the Pacific Music Awards, this decision was made to showcase the new wave of Pacific talent coming through.
2020 Pacific Music Awards Winners
Auckland Council Best Pacific Female Artist:
WINNER: Olivia Foa'i - Candid
Bella Kalolo - 'Ends of the Earth'
Lou'ana - 'Move Along'
NZ Music Commission Best Pacific Male Artist:
WINNER: Poetik – HAMOFIED 2 EP
Lepani – 'Pockets Full of Love'
Noah Slee- Twice
Flava Best Pacific Group:
WINNER: Church & AP - Teeth
Shepherds Reign – 'Le Manu'
Tomorrow People – 'Fever feat. Fiji'
NZ On Air Best Pacific Music Video:
WINNER: Disciple Pati - 'The Boy Who Cried Woman'

Directed by Shae Stirling and Sapati Apa

Lou'ana- 'Eye To Eye'

Directed by Annie Duckworth 

SWIDT- 'Bunga

Directed by Anahera Parata
APRA Best Pacific Song:
WINNER: Lani Alo - 'Alo I Ou Faiva'

Written by Metitilani Alo and Livingstone Efu

General Fiyah- 'It's You feat. Three Houses Down' 

Written by Charlie Pome'e and Nicholas Pome'e

Shepherds Reign– 'Le Manu'

Written by Oliver Leupolu, Filivaa James, Joseph Oti-George, Gideon Voon, Shaymen Rameka
SunPix Best Pacific Language:
WINNER: Olivia Foa'i - Candid
Lani Alo - 'Alo I Ou Faiva'
Punialava'a – Sili'aga I Fa'atufugaga, Beyond Our Stories
Shepherds Reign – 'Le Manu'
Base FM NZ & Island Base Samoa Best Pacific Hip Hop Artist:
WINNER: Church & AP – Teeth
Melodownz – 'No Mercy feat. Denzel Curry'
Poetik – HAMOFIED 2 EP
Best Pacific Soul/R&B Artist:
WINNER: Jordan Gavet - 'Hesitation'
Lepani - 'Pocket Full of Love'
Lou'ana - 'Move Along'
Noah Slee - Twice
Pato Entertainment Best Pacific Roots/Reggae Artist:
WINNER: Tomorrow People - 'Fever feat. Fiji'
General Fiyah - 'Its You feat. Three Houses Down'
Lomez Brown - 'Tell Me'
Raggadat Cris - I Swear
 531pi Best Pacific Gospel Artist:
WINNER: Lani Alo - 'Alo I Ou Faiva'
Punialava'a - Sili'aga I Fa'atufugaga, Beyond Our Stories 
JXN - 'Talako Dragon'
Niu FM Best International Pacific Artist:
WINNER: Josh Tatofi - Ua Kui A Lawa
HP Boyz - 'Engineers' 
Kaiit - 'Miss Shiney'
Recorded Music NZ Best Pacific Music Album:
WINNER: Olivia Foa'I - Candid
Church & AP - Teeth
POETIK – HAMOFIED 2 EP
Red Bull Best Producer
WINNER: Dera Meelan (Church & AP – Teeth)
Kings - 'Hit That' 

Producer:  Kings 

Mikey Mayz - 'Wild People' 

Producers: Tia Drumma and EDY

Olivia Foa'i - Candid 

Producer: Matatia Foa'i
Phillip Fuemana Award – Most Promising Pacific Artist 
NZ On Air Radio Airplay Award
WINNER: Church & AP – 'Ready or Not' 
NZ On Air Streaming Award
WINNER: Kings – '6 Figures'
SunPix People's Choice Award – Best Pacific Artist
Special Recognition Award
Manukau Institute of Technology Lifetime Achievement Award