Acting P.M. leads Cabinet Committee in Savai'i
Acting Prime Minister and Minister of Women Community and Social Development, Tuitama Dr Leao Tuitama, led a delegation to Savai'i to inspect various Government-funded projects last week.
The Tuitama-led delegation comprised Ministers who are part of the Cabinet Development Committee (C.D.C.) and senior Government officials.
The visit last week by the C.D.C. also coincided with the launching of the inter-island flights from the Faleolo International Airport to Maota. Upon arrival at Maota Airport, the Cabinet Ministers were treated to breakfast and presentations by the Samoa Tourism Authority and Land Transport Authority.
This was followed by a tour of the Afu Aau Waterfalls in Vailoa Palauli and a visit to the Gataivai Water Supply System.
The next stop on the Ministers' tour was the Lata Plantation Development at Taga where the committee was able to inspect livestock, water, vegetables and beehives.
They also inspected a road development at Satuiatua, on their way to another checkpoint at Satuala Development's taro and ava farm in Neiafu, as part of a joint presentation by the Ministry of Agriculture and Fisheries and the Samoan Agriculture Business Support Services.
Also on the agenda for the Ministers was the Samoa Coconut Cluster at Vaisala and the Vaisala road development.
Following their lunch at the Vaimoana Seaside Lodge, the group visited the Broadband Seismograph Station and the Forestry Masamasa-Falelima National Park in Asau.
Their next stop was the Laauoleola Nature walks and Garden Toilets in Aopo and a drive by the Asau Airport. The last stop for the group last Thursday was the Samoa Asau Port.
The group's visit continued on Friday starting with an inspection of the road status from Patamea to Fusi Safotulafai.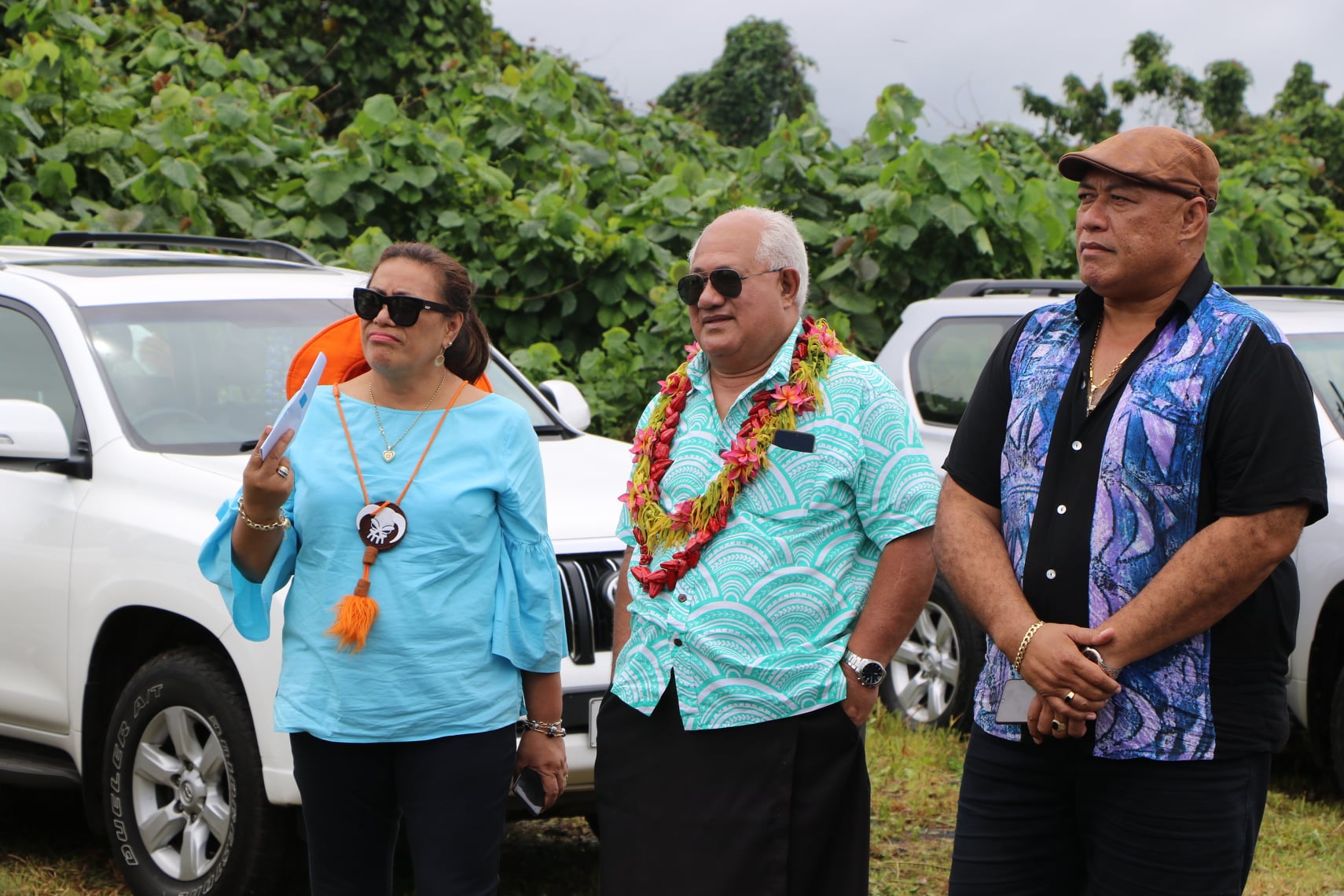 This was followed by a visit to the District Hospital in Satupaitea and a driveby at the Samoa National Provident Fund building site at Salelologa.
The first visit by the committee in Savaii this year was conducted in January prior to the opening of the 37 meter long Mali'oli'o Bridge with a new two kilometer connecting road at Samalaeulu.