Six-week health challenge to kick off
By Tina Mata'afa-Tufele

•
30 September 2020, 7:00AM
Committing to a new healthy lifestyle is no overnight fix. Changing eating and exercise patterns takes time before it becomes a habit. 
That is the thinking behind the revival of Health Attack, a community health programme that provides participants with an individual plan to follow with the goal of turning their health around. 
Health is an attitude, said Health Attack organiser Jason Joseph. Over the next 21 days, the programme will accept new participants for a programme designed to promote healthy eating and healthy living. 
"The idea is for the next two weeks we want people to start getting into it so the attitude sinks in," Mr. Joseph said.
"We want them to start thinking about it right now and start getting into the groove and get started on their own before the challenge begins.
"The thing is some people really need to lose weight. This is my own group we used to do five years ago so it's been about a year since we have done it so we just want to get those people back."
In the next 21 days, Mr. Joseph is collecting names and information from those who wish to join the six-week Health Attack-Siva Tau Challenge.
The challenge is based on fundamental ideals: to get participants moving, eating  better and to stick to their goals.
For the 2020 challenge, Health Attack has joined forces with Siva Tau Fitness, said Mr. Joseph.
"Health Attack is a group and we are joining with SivaTau Fitness to do exercises, weigh-ins and we will suggest a diet," Mr. Joseph said. 
"So if you want to join that is what we do – we change the lifestyle, the mindsets. It's not something you do then you let it go. We have to keep doing it until it becomes a habit."
Participants will be called to a meeting to discuss their health needs with the challenge's organisers.
"In the next 21 days I'm collecting people…we are running a registration right now so in 21 days we'll be kicking off the challenge and it will go for six weeks," Mr. Joseph said.
"We will take their info right now and we are giving everyone 21 days to send in their name and information and we will take it from there."
This challenge he said is especially for shy people who don't like to work out in groups or in public.
"Some people are scared and they don't like being in the public and some people like to go and do Zumba with the Zumba people…so this is us catering to the others who are shy to go out in public and exercise," Mr. Joseph added.
Everything about the six-week challenge will be based on the needs of participants.
"In our first meeting we will discuss what they want. Everything will be based on their needs, not my needs. So I'm not going to boss them around, we are just going to do what they want to do," Mr. Joseph said.
Participants will weigh-ins and other health screenings.
Exercise meet-ups will take place at The Church of Jesus Christ of Latter-day Saints Vaimoso Chapel. But sessions will not be limited to the Chapel.
"Usually we meet at the chapel but we do our exercises everywhere…we go to Tuanaimato, we go walking, we hike up the mountain in the mornings or in the evenings," Mr. Joseph said.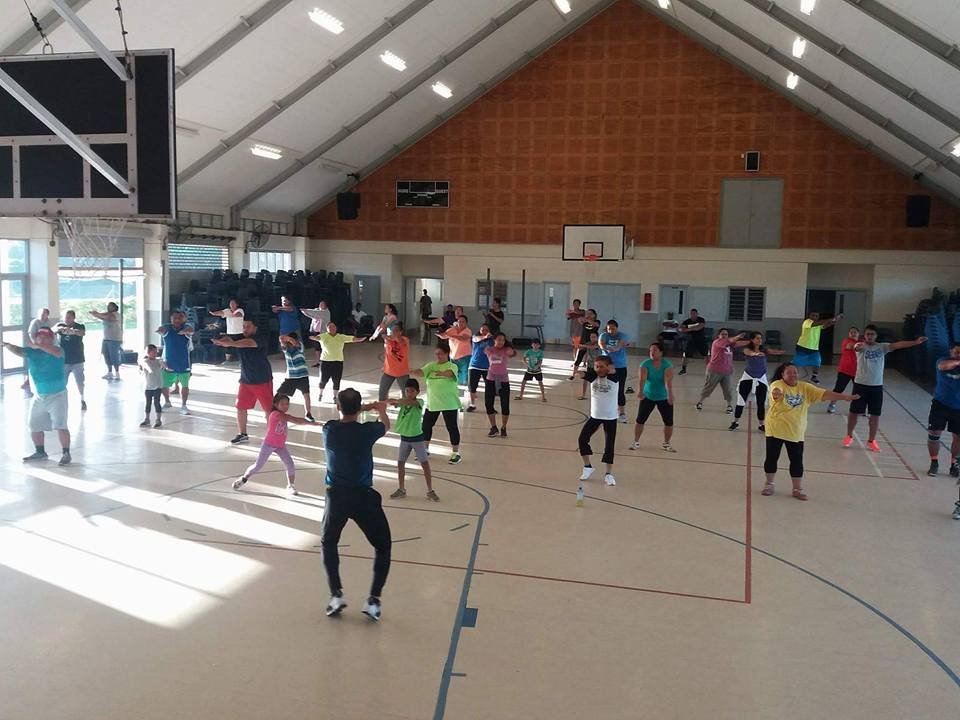 "Not every day that's for sure because you also need to rest your body…we will all get there as long as we commit. For the past five years, we have been doing this and we have seen a lot of transitions. We can do it."
To inquire about or join the challenge, participants can send a private message to Jason-Bandish Joseph.
For those who like Zumba or Zumbata, there are free 5.30 a.m. Zumbata sessions hosted at three locations by leaders of The Church of Jesus Christ.
On Monday, Wednesday and Friday the sessions are held at the Alafua Chapel; on Tuesday and Thursday at the Vaimoso Chapel and on Monday through Saturday at the Motootua Chapel.
Mr. Joseph is President of the Central Basketball Association and President of the Apia Samoa Central Stake.
By Tina Mata'afa-Tufele

•
30 September 2020, 7:00AM