Perseverance celebrated on World Tourism Day
The Samoa Tourism Authority is celebrating the perseverance of the local tourism industry on World Tourism Day 2020 as the local industry grapples with international arrivals grinding to a halt.
Since the state of emergency commenced in March, the tourism industry has been affected on every level, especially following border restrictions.
The arrival of international visitors that had been a mainstay of the national economy now brings in $0 a month to the country's economic output. 
On Sunday, the S.T.A. paid tribute to the persistence of the industry, from the leader of the nation, right down to taxi drivers, who are trying their best to revive tourism using the domestic market.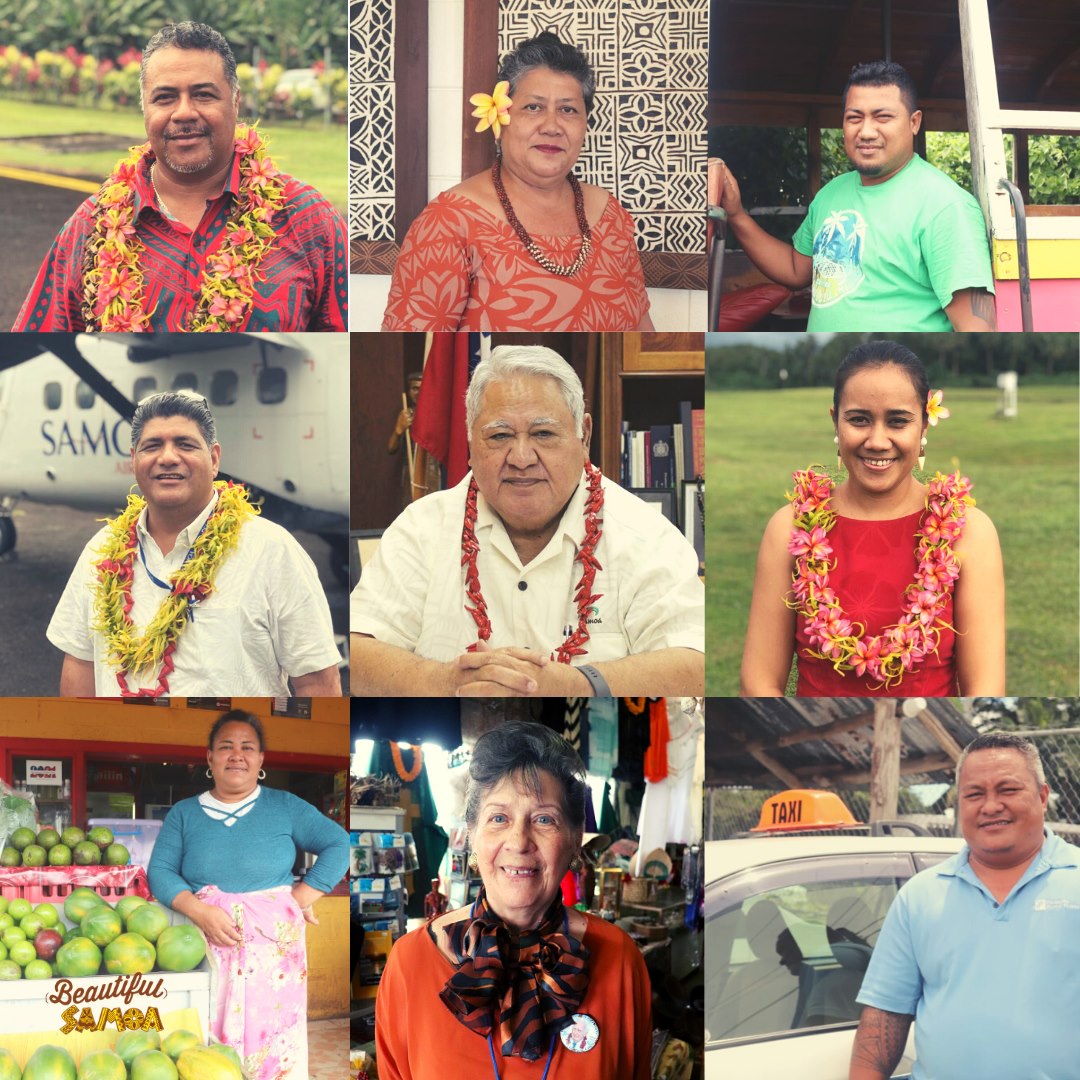 "They are also some of the faces that have continued to smile through one of the toughest periods of time the industry has ever seen," the Authority's public statement said. 
"Thank you to everyone in tourism in Samoa, for those trademark smiles and your perseverance through tough times. We celebrate you today and every day."
In May, the S.T.A. said that it will take six years for the tourism industry to recover with an estimated 3,000 jobs lost and over 80 businesses closed.
The S.T.A's Chief Executive Officer, Fa'amatuainu Lenatai Suifua, made the predictions in an interview with the Samoa Observer saying tourism is regarded as the most hit sector in terms of the impacts from COVID-19.
"Last month we did a forecast which will take us seven years to get back to the numbers we have achieved last year," the C.E.O. said.
"It has been seven months since the industry has been impacted and it started from the measles epidemic in October 2019.
"Straight after that, we entered into the coronavirus pandemic and it's a big challenge for the industry to keep afloat."
Turning to the domestic market has been a major strategic shift for the industry to stay afloat. 
Last week, the United Nations Secretary-General, Antonio Guterres, said the global tourism industry has been devastated by the pandemic, with $320 billion lost in exports in the first five months of the year and over 120 million jobs at risk.
Guterres said the impact of COVID-19 on tourism had been a "major shock" for richer developed nations "but for developing countries, it is an emergency, particularly for many small island developing states and African countries."
Amongst those who were recognised by the S.T.A. were: Tupai Saleimoa Vaai, President of the Samoa Hotel Association; Agnes Chan, Head of the Hospitality School at the National University; Fereti Tagaloa, a bus driver; Seiuli Alvin Tuala, Samoa Airways, Chief Executive Officer; Tuilaepa Dr. Sailele Malielegaoi, Prime Minister; Nive Gidlow, the Office Manager for Savai'i Tourism Association; Nina Siolo, a market stallholder; Mrs. Marina Grey of Aggie Grey's Hotel and Samoa Scenic Tours as well as, Saua Aumagamanaia, a taxi driver.